Scott Slayton
| ChristianHeadlines.com Contributor
| Wednesday, July 10, 2019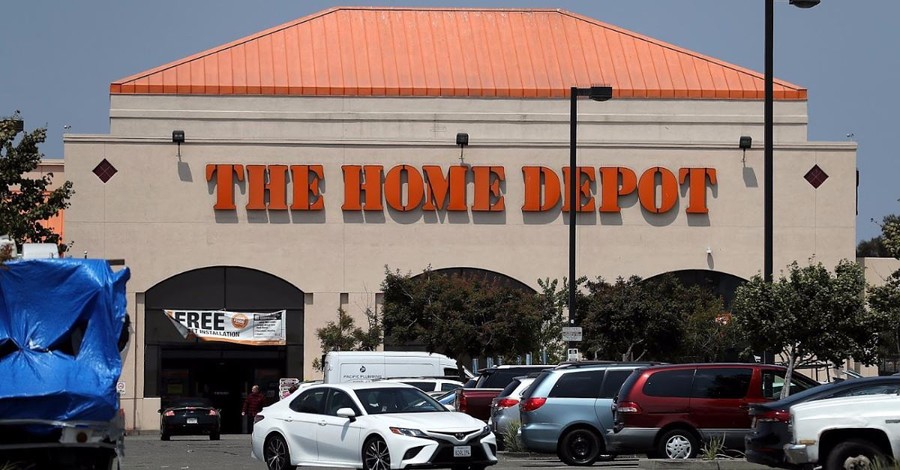 After a group of liberals announced they were boycotting Home Depot, Pastor Greg Locke posted a video in front of the popular home improvement chain in which he said they are "buck wild crazy." 
Social media users started #boycottHomeDepot after Home Depot co-founder Bernie Marcus told The Atlanta Journal-Constitution that he plans to support President Donald Trump's bid for reelection in 2020. Marcus said Trump possesses "a businessman's common-sense approach to most things." He continued, "Now, do I agree with every move that he makes? No, I don't. But the truth is he has produced more than anybody else. He has. If we look at this country, I would say that we are better off today than we were eight years ago or six years ago."
Locke started the video with a prediction about the 2020 election. He said, "First of all, Donald Trump is gonna win by a landslide with or without Home Depot Money. But I appreciate people who can't be bullied into a corner of silence by people who want to threaten them and boycott them."
Locke, the lead pastor of Global Vision Bible Church in Tennessee, is no stranger to controversy. He rose to fame online after he posted a video in April 2016 criticizing Target for its gender-neutral bathroom policy. He came under intense public scrutiny last year after his wife alleged that an affair with his administrative assistant led to their divorce. Locke denied the allegations but married his assistant several months after his divorce was finalized.
He continued by mocking those who were boycotting Home Depot. He said, "You know, it's a home improvement store. Their entire brand is on building stuff. The people that would believe in the #BoycottHomeDepot have never built one thing in the entirety of their life. Bunch of socialized communists that just want everything given to them for free."
Locke concluded by expressing appreciation for Home Depot and President Trump, saying, "Listen, thank you Home Depot for your stand. God bless America. God bless the President of the United States. God bless Home Depot. And you're not gonna silence me or anybody else that has some real values about them to stand up and speak out for what's going on in this nation"
Here's what I think about the stupid #BoycottHomeDepot deal. GOD BLESS AMERICA!!! pic.twitter.com/APWQy1zyb6

— Pastor Greg Locke (@pastorlocke) July 8, 2019
President Trump also shared his appreciation for Marcus on Twitter Tuesday, He said in a pair of tweets that, "A Truly great, patriotic & charitable man, Bernie Marcus, the co-founder of Home Depot who, at the age of 90, is coming under attack by the Radical Left Democrats with one of their often used weapons. They don't want people to shop at those GREAT stores because he contributed…to your favorite President, me! These people are vicious and totally crazed, but remember, there are far more great people ("Deplorables") in this country, than bad. Do to them what they do to you. Fight for Bernie Marcus and Home Depot!"
Home Depot clarified Marcus's relationship to the company in a statement. The statement reads, "Bernie retired from The Home Depot more than 15 years ago and isn't speaking on behalf of the company. In fact, as a standard practice, the company does not endorse Presidential candidates." Marcus said most of his $5.9 billion net worth comes from shares that he owns in the company.
Locke's video had over 1 million views as of Wednesday morning.
Scott Slayton writes at "One Degree to Another."
Photo courtesy: Getty Images/Justin Sullivan/Staff
---
---