Scott Slayton
| ChristianHeadlines.com Contributor
| Monday, April 1, 2019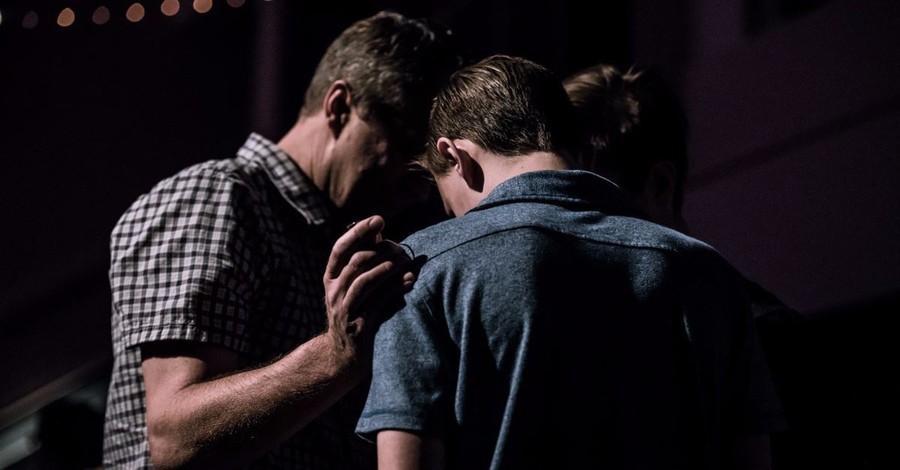 A peer-reviewed medical journal published a case study detailing the story of a young man whose chronic illness was healed after an evangelist prayed for him. The report, authored by Clarissa Romez, David Zaritzky, and Joshua W. Brown, appeared in Complementary Therapies in Medicine.
The young man first started experienced trouble when he was only one-week old. His parents rushed him to the hospital with vomiting and an inability to digest baby formula. Doctors diagnosed him with gastroparesis, which prevents the stomach from emptying its contents properly.
He underwent multiple procedures to ensure he could properly receive nourishment. Doctors inserted a feeding tube into his abdomen. Though he lived what the report described as "a normal life," the doctors said the "prognosis for recovery of function was poor." The young man assumed he would live with the disease for the rest of his life.
He grew up in a Christian home with a family who attended church regularly. They were part of a faith tradition that did not believe miracles happen in the present day.
On November 6, 2011, at the age of 16, the young man and his family attended a service at a Pentecostal church "led by a healing evangelist." As the evangelist told the congregation about how God spared his life when a truck fell on his abdomen, the young man started having a "pulsating sensation" in his abdomen. He said he prayed and told God that if he would heal his stomach, he would tell everyone about Jesus and his healing.
He talked with the evangelist after the sermon and the evangelist called his family over to pray with him. He laid hands on the young man and prayed that his stomach would be healed. The report said, "He commanded the healing in the authority and power of Jesus. He made a point of indicating that he had no power to heal, but only with the authority of Jesus Christ, he commanded the healing."
The young man said he felt a "pulsating and electrical sensation." Then, his family went to lunch and for the first time in his life, he ate a meal without experiencing any of the usual complications. One month later, doctors took him off of the tube feedings and they completely removed the tube after a period of four months.
According to Faithwire, at the time of publishing, the young man had not needed to see a doctor anymore, had any more surgeries, or taken any medication for the previous condition. Doctors have been perplexed by his recovery, but ruled out any "placebo effect."
The study closed with a quote from the subject, whose name was not identified. He shared how his life had changed since his healing, giving glory to God and looking forward to how he can give back to others. He said, "Living with feeding tubes was a struggle, to say the least. Growing up being an active child, it was difficult to get the hydration and nutrition necessary with a drip feeding process. During the prayer, I felt an electric shock that started from my right shoulder traveling down through my stomach. That was the moment that I knew I had been touched by the holy spirit. Since I have been healed of my illness, I have had more energy than ever before, and have thoroughly enjoyed the new adventure of trying all different types of foods. I have entered into the medical field in search to help the sick and needy, and to give back the great care I received as a patient."
Scott Slayton writes at "One Degree to Another."
Photo courtesy: Jack Sharp/Unsplash
---
---