Scott Slayton
| ChristianHeadlines.com Contributor
| Thursday, August 1, 2019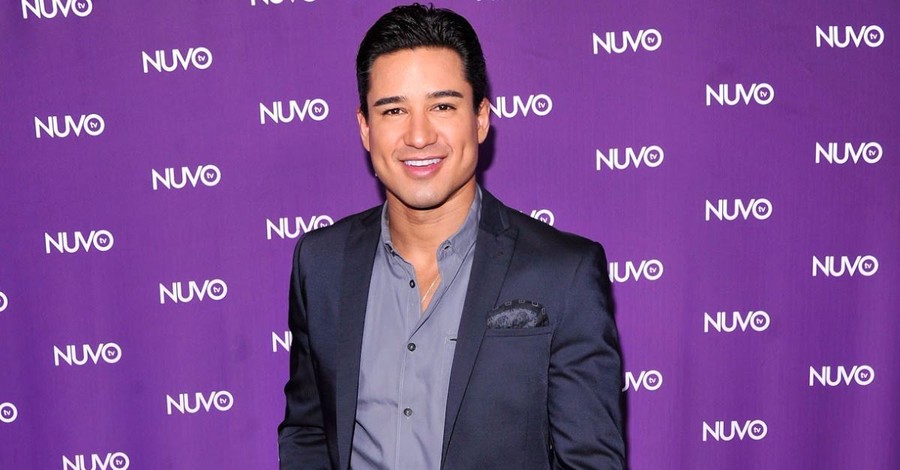 Actor and TV host Mario Lopez apologized Wednesday after a firestorm erupted online over his remarks about letting small children choose their gender surfaced this week.
Lopez made the comments during an interview on "The Candace Owens Show." The conservative commentator asked Lopez about "This new trend where celebrities are coming out… and saying that their child is picking their gender," referencing actress Charlize Theron as a recent example. Theron told The Daily Mail that her 7-year old does not identify as a boy. Theron said, "I thought she was a boy, too. Until she looked at me when she was 3 years old and said, 'I am not a boy!'"
Evidently it's now *scandalous* to say that a child probably shouldn't be making their own life-altering decisions at 3 years old.
🤦‍♂️
Mario Lopez and Candace Owens discuss.@MarioLopezExtra @RealCandaceO pic.twitter.com/2Wdc79SrjW

— PragerU (@prageru) July 31, 2019
Lopez, who was recently named as the new host of Access Hollywood, responded, "I'm kind of blown away too. I'm never one to tell anyone how to parent their kids, obviously, and I think if you come from a place of love, you really can't go wrong. But at the same time, if you're 3-years-old and you're saying that you feel a certain way or you think you're a boy or a girl or whatever the case may be, I just think it's dangerous as a parent to make this determination." Then he added, "It's sort of alarming. I just think about the repercussions later on. When you're a kid you don't know anything about sexuality yet. You're just a kid," Yahoo News reports.
LGBT advocacy groups pounced on Lopez's comments. The Human Rights Campaign tweeted, "Mario Lopez's comments are dangerous to the safety and well-being of LGBTQ youth, especially trans children who deserve to be loved and accepted for who they are." GLAAD CEO Sarah Kate Ellis released a statement saying that Lopez "clearly needs a primer on trans issues." She joined others in turning the word "dangerous" against Lopez, saying, "The real 'dangerous action' is when someone with a public platform uses bad science to speak against a marginalized and vulnerable group of children."
Lopez, who came to fame playing A.C. Slater on Saved by the Bell, released a statement through his publicist apologizing for his statements. According to CNN, the statement said, "The comments I made were ignorant and insensitive, and I now have a deeper understanding of how hurtful they were. I have always been a supporter of the LGBTQ community and I am going to use this opportunity to better educate myself. Moving forward I will be more informed and thoughtful."
Lopez is a Catholic and was baptized in the Jordan River last year. Before the Catholic priest baptized Lopez, he asked him, "Do you believe in Jesus Christ?" and "Do you intend to serve him all your life?" Lopez answered both questions with a resounding, "Yes, I do."
Scott Slayton writes at "One Degree to Another." 
Photo courtesy: Getty Images/Stephen Lovekin/Stringer
---
---