Scott Slayton
| ChristianHeadlines.com Contributor
| Friday, January 18, 2019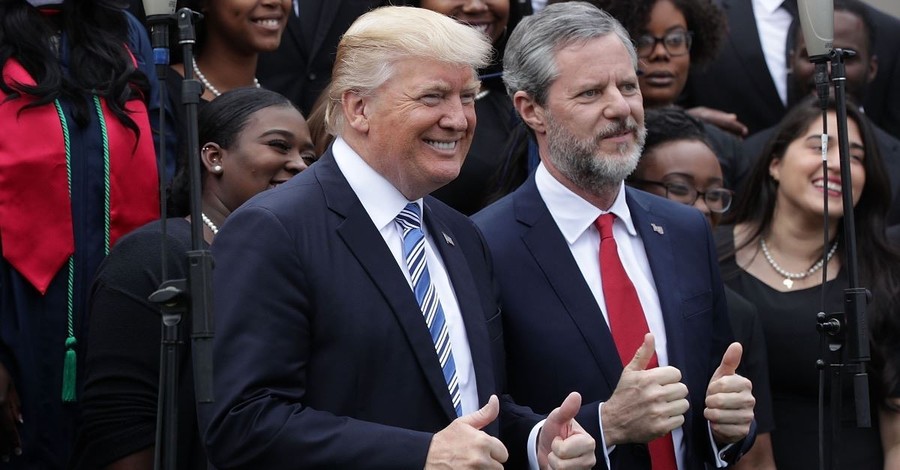 An employee at Liberty University has been accused of working with Michael Cohen to rig polls in Donald Trump's favor early in the 2016 Presidential election cycle.
Cohen, the former personal lawyer to President Donald Trump, allegedly offered John Gauger, who currently works as the chief information officer at Liberty, $50,000 to inflate Trump's online poll numbers.
The Wall Street Journal reported that Gauger received the money in a meeting with Cohen at his Trump Organization office. However, Gauger said that he met with Cohen and then Cohen handed him a Wal-Mart bag containing over $12,000 in cash. He said Cohen also gave him a boxing glove from a Brazilian MMA fighter. 
Gauger told The Wall Street Journal that he already spoke to FBI investigators about his relationship with Cohen. The two first met in 2012 and last spoke before the FBI raided Cohen's home and office.
Liberty University put out a statement standing behind Gauger and praising him for his work with the university and his entrepreneurship. The statement read: "Liberty University, like many other educational institutions, has permitted its employees for many years to engage in business, consulting and other side work that does not interfere with their employment obligations to the University. Also, like other organizations, Liberty recognizes the strong demand for highly skilled IT professionals creates special challenges in recruiting and retaining talented employees with those skills and experience. The opportunity for Liberty's IT employees to develop businesses and products is particularly important to attracting and maintaining Liberty's IT talent. John Gauger is one example among many outstanding LU employees who have made great contributions in their official roles and also enjoyed success as independent entrepreneurs, allowing them to enhance their capabilities and generate more revenue for their families while allowing the University to retain them on our team."
Liberty University President Jerry Fallwell, Jr. supported Trump from the early days of his Presidential run and has publicly supported Trump in many different venues. 
Photo courtesy: Getty Images/Alex Wong
---
---