Scott Slayton
| ChristianHeadlines.com Contributor
| Friday, June 10, 2022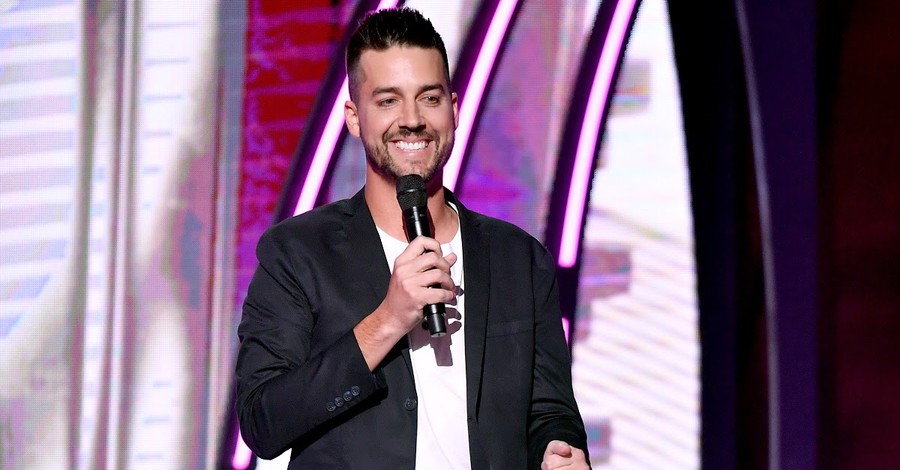 Comedian John Crist released a new comedy special last week, his first since his Netflix special was canceled three years ago. He recorded the special, "John Crist: What Are We Doing," at the Lyric Theater in Birmingham, AL.
According to the Christian Post, the show's synopsis says, "From the frustrations of ordering at McDonald's and waiting in line at CVS, to the perplexities of expectant mother's parking spots and getting baptized in the Nile River, John Crist has been there to observe it all and ask simply… What Are We Doing?"
Crist was on the verge of major success with a Netflix special and book due to release when several women came forward in 2019 to report that he had made inappropriate sexual advances. Some women accused him of using free tickets to elicit sexual favors, while others told of sexting relationships with Crist. In the wake of the allegations, many of which Crist confessed to, Netflix canceled the special, his publisher axed his book and he called off the remainder of his tour, Charisma News reports.
The comedian, whose brand of comedy appealed to Christians, admitted that he had a sex addiction and entered rehab. He described the time in rehab as the darkest in his life and told CBN that he wanted to commit suicide.
However, Crist said that he has seen redemption through the process of the revelations about his personal behavior and subsequent treatment. He commented that "the only thing worse" than headlines about him "is if this had never happened to me." Before the scandal, he lived with an impending sense of doom. "I thought that if everybody knew the truth about me, all of these people would hate me."
He experienced forgiveness and the love of God in a providential moment. He went to a Five Guys restaurant dressed in a hoodie, hoping no one would notice him. A family recognized him and asked him to come to their table. He walked over expecting a lecture about his behavior, but instead, the family said, "We just want you to know that we love you, and we care about you, and we've been thinking about you."
Crist described this moment as "the first time in my life that people knew everything about me, and they still chose to love me."
In the special, Crist jokes about the lack of skills the current generation has, saying that instead of attacking buildings, terrorists should target cellphone towers. "Half of you wouldn't know how to get home from Birmingham," Crist observed.
Turning to himself with his trademark self-deprecating humor, he said that his car started smoking and his father told him to pop the hood, but he accidentally popped the trunk instead. "Dad told me to go get the Phillips (screwdriver), and I came back with the neighbors."
As of Friday morning, the new special was nearing 400,000 views.
Related:
John Crist's Netflix Special, Book on Hold amid Sexual Harassment Allegations
Comedian John Crist Breaks Silence: 'The Biggest Hypocrite in All This Was Me'

John Crist Cancels Remainder of 2019 Tour after Being Accused of Sexual Misconduct
Photo courtesy:
Video courtesy: ©John Crist
---
Scott Slayton writes at "One Degree to Another."
---
---