Scott Slayton
| ChristianHeadlines.com Contributor
| Wednesday, November 14, 2018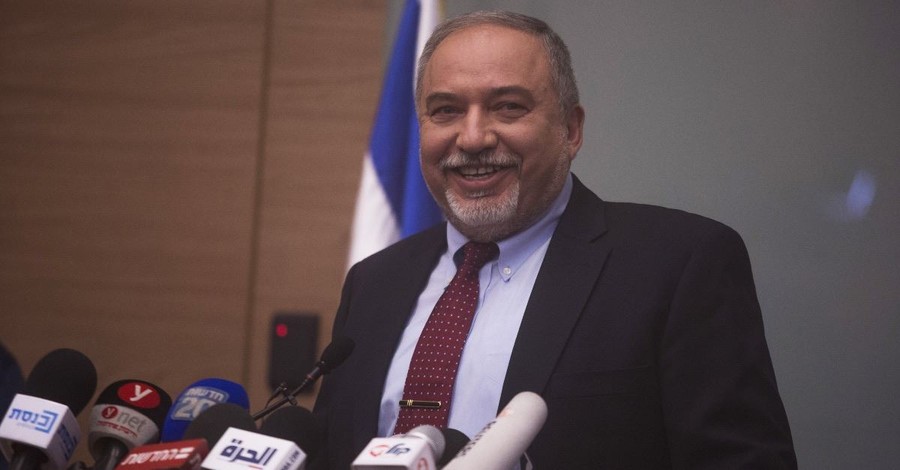 Israel's Defense Minister resigned his post on Wednesday, citing his opposition to a recent ceasefire with militants in the Gaza Strip. He also called for new elections because Prime Minister Benjamin Netanyahu is "capitulating" to terrorists. 
In announcing his resignation, Avigdor Lieberman slammed the government's response to the latest round of attacks from Hamas. He favors direct military action against Hamas.
Lieberman pulled no punches in his public criticisms of Netanyahu's leadership. In announcing his resignation, he said "The question is why, as far as I'm concerned, what happened yesterday, the cease-fire yesterday, with the negotiations with Hamas, amounts to a capitulation to terrorism. There's no other way to describe it. It has no other meaning, it is simply a capitulation to terror." 
He also detailed a number of areas of disagreement with the Prime Minister. He said, "It is no secret that over the past few months, there have been disagreements between myself and the Prime Minister. For instance, my opposition to the [decision] to permit fuel from Qatar to be allowed into the Gaza Strip. I did not want to permit Qatari fuel in [to Gaza]. I thought that this is a mistake. Only after the Prime Minister made a formal written order was I forced to allow Qatari fuel into the Strip."
Lieberman's resignation will withdraw his party from the government. Now, Netanyahu's ruling coalition only holds 61 of the 120 seats in the Knesset, Israel's Parliament. Complicating matters for Netanyahu is that Education Minister Naftali Bennett is demanding that he replace Lieberman as Defense Minister or his party will withdraw from the ruling coalition.
Elections are currently scheduled for November 2019 but would be held in a few months if the coalition loses the majority.
Recent violence flared up after the Israeli Defense Force and a cell of Hamas got into a skirmish in the southern Gaza Strip. The fighting claimed the life of one IDF officer and seven members of Hamas.
Following the battle, Hamas launched nearly 500 rockets into Israel and the Israeli Air Force pounded more than 150 targets in the Gaza Strip.
One Israeli died and more than 60 were injured in the rocket attacks. A cease-fire went into place Tuesday.
Scott Slayton writes at One Degree to Another.
Photo courtesy: Getty Images/Lior Mizrahi/Stringer
---
---