Scott Slayton
| ChristianHeadlines.com Contributor
| Monday, June 20, 2022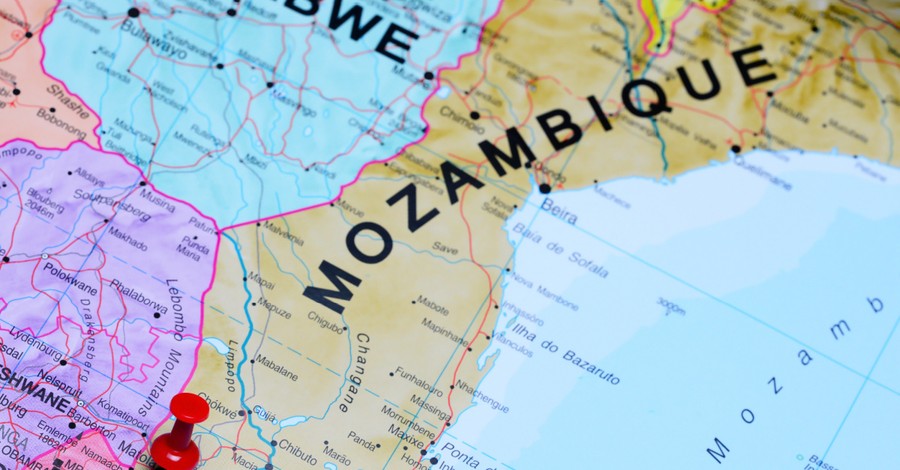 The Islamic State claimed responsibility for a recent spate of violence in Mozambique that claimed the lives of eight people in late May.
The attacks targeted Christian villages in the Cabo Delgado region. In claiming responsibility, the Islamic State posted pictures of six decapitated bodies and burned villages, according to International Christian concern. Six villages bore the brunt of the attacks, which took place between May 23rdand May 31st.
Save the Children also reported that more violence broke out in the region between June 2nd and 9th, with four people being beheaded. The attacks led to the displacement of as many as 10,000 people. This marked the first time that the Ancuabe district had been hit by violence since the Civil War in Cabo Delgado began in October 2017, The Christian Post reports.
Many of the people displaced in the most recent attacks had fled to the Ancuabe district from other regions that were plagued by violence. They were living in refugee camps and now have been moved to emergency shelters.
"The children were only just getting their lives back together, and now they are again forced to flee with just the clothes on their backs, seeking refuge with their families in transit centers in Pemba and neighboring districts," said Brechtje van Lith, Save the Children Country Director in Mozambique. "These attacks represent a major setback and have forced the humanitarian actors in the area to shift their activities to respond to the most urgent needs of children and their families in the places where they are now living."
Violence has claimed over 4,000 lives since the Civil War broke out in Cabo Delgato, a region overflowing with natural resources such as graphite, gold, oil, and rubies. Eight hundred thousand people fled their homes to avoid the violence, with 85 percent of those who fled being women and children. The Ministry of Gender, Children, and Social Welfare estimates that between 370,000 and 400,000 children have been displaced.
The United States finally labeled the Islamic insurgents in Mozambique as "global terrorists" in 2021. Twenty-four nations have sent troops to help shield the innocent from violence.
Related:
Police in Sudan Arrest Church Leaders from Bible Study
Police in India Assault, Charge Pastor for Family Devotional

Photo courtesy: ©Getty Images/dk photos
---
Scott Slayton writes at "One Degree to Another."
---
---