Scott Slayton
| ChristianHeadlines.com Contributor
| Wednesday, March 20, 2019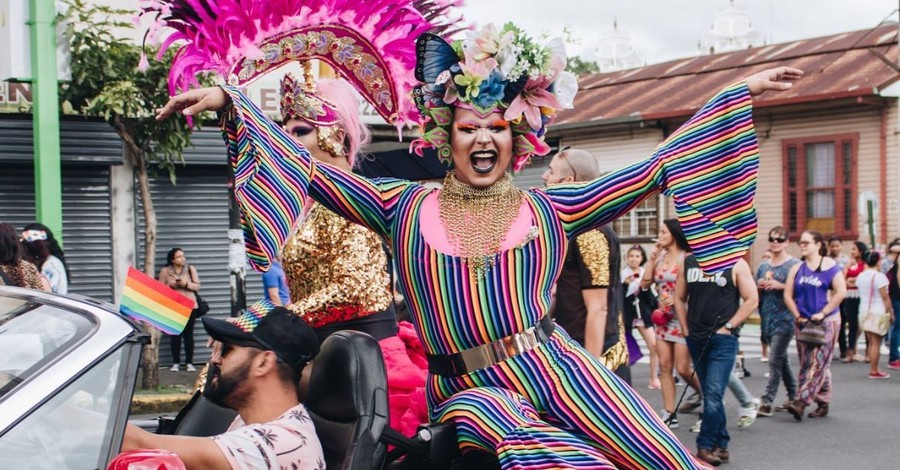 Officials with the Houston Public Library issued a mea culpa Friday after a conservative group discovered that one of the participants in the "Drag Queen Story Hour" was a registered sex offender. 
According to the Houston Chronicle, 32-year-old Albert Garza, who performs in Drag Queen Story Hour as Tatiana Mala-Nina, was convicted in 2009 of aggravated sexual assault against a 9-year-old child. A judge sentenced Garza to five years of probation and community supervision. 
Garza's sordid past came into view after months of work by conservative group MassResistance to fight against the Drag Queen Story Hour program at the Houston Library. They attempted to learn more about the program by filing a public records request, which the city of House denied. Then, they sued the City of Houston and a judge threw out the case. Since then, they have been researching participants through the Internet and social media.
The Houston Public Library apologized and released a statement acknowledging their mistake. They said, "We were made aware today that one participant for Drag Queen storytime who read at the September 29, 2018 Drag Queen Storytime has a criminal background that should have prevented him from participating in the program." The release continued, "In our review of our process and of this participant, we discovered that we failed to complete a criminal background check as required by our own guidelines. We deeply regret this oversight and the concern this may cause our customers. We realize this is a serious matter."
Drag Queen Story Hour describes itself as, "drag queens reading stories to children in libraries, schools, and bookstores. DQSH captures the imagination and play of the gender fluidity of childhood and gives kids glamorous, positive, and unabashedly queer role models. In spaces like this, kids are able to see people who defy rigid gender restrictions and imagine a world where people can present as they wish, where dress up is real." 
Parents and conservative groups have protested the use of Drag Queen Story Hour in several cities, but some libraries and schools continue to push the program.
The Houston Public Library sought to tamp down any concerns about children being harmed at the September 2018 event in their press release. The assured parents that, "Every program sponsored by HPL is supervised by HPL staff, and all children are accompanied by a parent and/or guardian. No participant is ever alone with children, and we have not received any complaints about any inappropriate behavior by participants at storytimes."
They closed with another apology but continued to defend the program. "Once again, we apologize for our failure to adhere to our own process in this matter and to the hundreds of parents and caregivers who have enjoyed this program with their children."
Scott Slayton writes at One Degree to Another.
Photo courtesy: Ashly Araya/Unsplash
---
---