Scott Slayton
| ChristianHeadlines.com Contributor
| Friday, May 24, 2019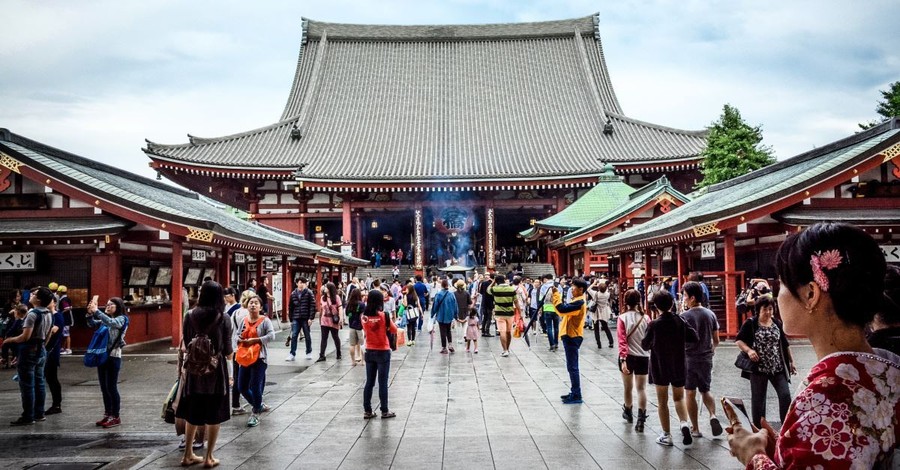 Gospel for Asia released a shocking new report the week after Mother's Day detailing the tragic reality that there are 100 million fewer women in Africa and Asia than there should be.
In the words of the report, they "simply do not exist." Sex trafficking, inadequate healthcare for pregnant women, poor nutrition for young girls, female infanticide and sex-selective abortion all contribute to the crisis, as the ministry details in their report "One Million Missing Women."
On average, there are 105 male births for every 100 female births around the world. However, In Asia and Africa, there are 106 males for every 100 females. While this may not appear to be a significant difference, but when by the billions of people who in Africa and Asia, the numbers are startling. "100 Million Missing Women," tells the stories behind the numbers.
A press release summarizing the content of the report highlights several troubling trends. First, sex-selective abortion and "abortions that go wrong" contribute to the 100 million missing women. In cultures that highly value sons and devalue daughters, sex-selective abortions and female infanticide are rampant. In addition, in food insecure families with a daughter and a son, parents often overfeed the son while neglecting to adequately feed the daughter.
Gospel for Asia's founder, Dr. K.P. Yohannan, explained the cycle of malnutrition and death caused by this practice. "Malnourished girls become malnourished women, prone to miscarriages, stillbirths, infant deaths, and multiple pregnancy complications that can result in the mother's death. To illustrate the problem, only one out of every 46,000 women dies during childbirth in Ireland, but in India, one out of 70 women perishes while giving birth.
The "booming" sex trade in South Asia also contributes to the victimization of women and leads to further life-threatening consequences. The sex trade enslaves 34 million worldwide and as many as 16 million in India alone. Yohannan painted a stark picture in describing the crisis. He said, "Many of the poorest families are manipulated into selling their daughters to opportunists who promise a better life for them. But many of these girls – some as young as 10 – are never heard from or seen again. In this century, more women and girls are enslaved in brothels than were shipped to slave plantations at the height of the slave trade in the 18thand 19thcenturies."
The horrific report closes by asking what those "who have hearts that beat with concern about the unbelievable evils of this world" can do to help those who are in danger around the world. They suggest sponsoring girls so they can receive an education through Christian programs who offer real help to those who are suffering. The report also suggests that Christians read the book of Luke and "think about the societal shift that begins with women's encounters with Jesus" so that they might "grieve for the women and girls who have experienced such hardships and take action to be part of the solution." They close by suggesting meditation on Christ's words to the Pharisee, "do you not see this woman" and begin to pray "Lord, what do you want me to do about the masses of women?"
Scott Slayton writes at One Degree to Another.
Photo courtesy: Teddy H./Unsplash
---
---