Scott Slayton
| ChristianHeadlines.com Contributor
| Wednesday, April 10, 2019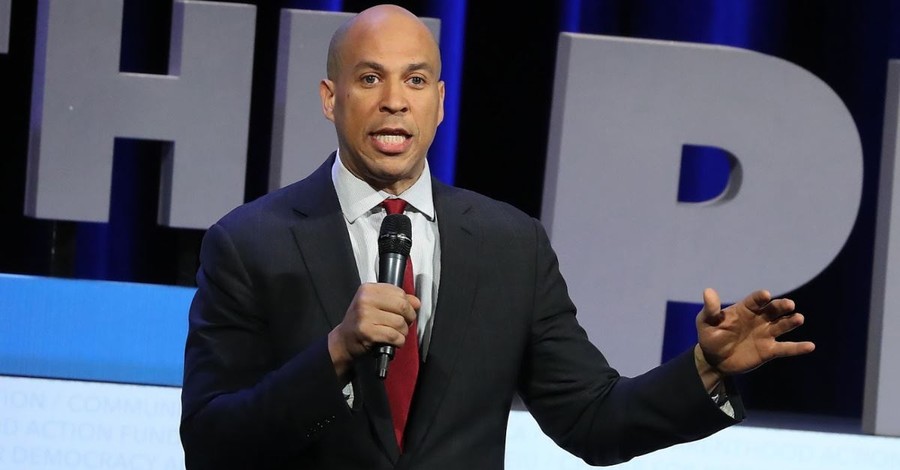 Senator Cory Booker introduced a bill that would study the possibility of giving reparations to the descendants of slaves. Booker, a Democratic candidate for President, filed the bill Tuesday. According to Fox News, it would provide for a commission to study and report on the impact of slavery and discrimination against black Americans and would also deliver a verdict on different proposals for offering reparations.
Booker's bill mirrors the one offered in the House of Representatives. Texas Representative Sheila Jackson Lee introduced a bill in which was first introduced by Rep. John Conyers in 1989.
Booker said the bill, "is a way of addressing head-on the persistence of racism, white supremacy, and implicit racial bias in our country. It will bring together the best minds to study the issue and propose solutions that will finally begin to right the economic scales of past harms and make sure we are a country where all dignity and humanity is affirmed."
Booker also said that "Since slavery in this country, we have had overt policies fueled by white supremacy and racism that have oppressed African-Americans economically for generations." He continued, "Many of our bedrock domestic policies that have ushered millions of Americans into the middle class have systematically excluded blacks through practices like GI Bill discrimination and redlining."
According to the Washington Post, "Redlining" refers to maps drawn by government surveyors of neighborhoods in the 1930s. The color-coded maps outlined communities in green, blue, yellow, and black. The red communities, which were frequently made up of non-white residents, were considered "hazardous" and it became difficult and expensive to get a loan to buy homes there. Many believe this practice prevented black Americans from owning homes and building the type of generational wealth that goes along with home ownership.
The discussion about reparations has played an increasing role in the fight for the Democratic nomination for President. Sen. Bernie Sanders recently dealt with the question during an appearance on a hip-hop radio show. He didn't directly answer the question, saying that reparations mean different things to different people, but he did focus on the wealth gap between races in his answer.
Former Texas Representative Beto O'Rourke said he would sign Rep. Jackson Lee's bill if he was President. Senator Kamala Harris, Senator Elizabeth Warren, Julian Castro, Mayor Pete Buttigieg, Andrew Yang, and Rep. Tulsi Gabbard have backed the idea of slavery reparations.
Booker believes that reparations are necessary for dealing with the nation's record of racial inequality. He said, "I've been unapologetic in my belief that this can't just be about acknowledging the past. It needs to be about actually confronting racist policy that persists right now in the present. Because if we don't, we cannot guarantee that our future will be any different than our past."
Scott Slayton writes at "One Degree to Another."
Photo courtesy: Getty Images/Mark Wilson/Staff
---
---