Scott Slayton
| ChristianHeadlines.com Contributor
| Wednesday, August 28, 2019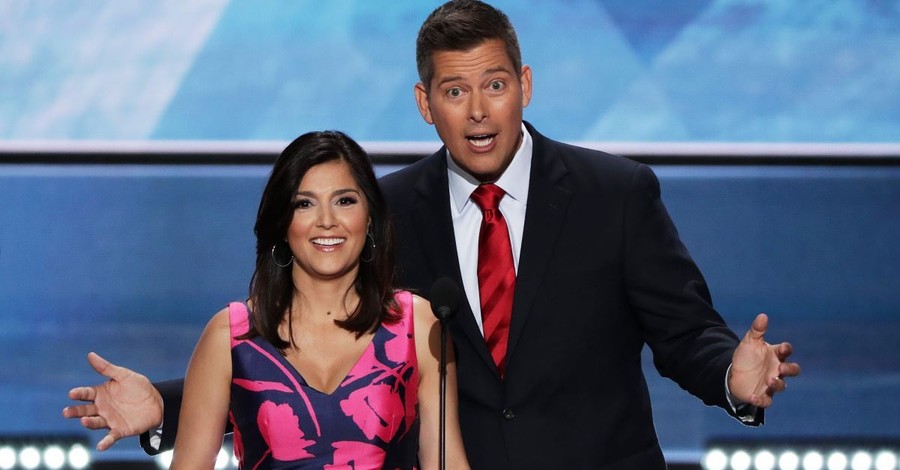 Congressman Sean Duffy (R-WI) announced his resignation from the U.S. House of Representatives, effective September 23rd. Duffy posted the announcement to his official Facebook page on Monday, thanking the residents of Wisconsin for the opportunity to represent them and explaining the rationale behind his departure.
Duffy, currently serving his fifth term representing Wisconsin's 7thCongressional District, and his wife Rachel are expecting a baby in October and recently discovered that the child has a heart condition. He said in his statement that, "Recently, we've learned that our baby, due in late October, will need even more love, time, and attention due to complications, including a heart condition. With much prayer, I have decided that this is the right time for me to take a break from public service in order to be the support my wife, baby and family need right now. It is not an easy decision – because I truly love being your Congressman – but it is the right decision for my family, which is my first love and responsibility."
Duffy and his wife, Rachel Campos-Duffy, both formerly starred on MTV's The Real World.  Duffy was on season six, set in Boston, and Rachel was on the third season, which was filmed in San Francisco. The couple currently have eight children, ranging in age from 19 to 3.
Compos-Duffy told the National Review over the summer that the couple had received pushback from liberal commenters online over the couple having their ninth child. She said, "I did notice that when I announced that I was pregnant with my ninth, it made some of the tabloid news as well as some of the political blogs, and what I found fascinating is the comments on the Daily Mail or People.com were largely positive." She continued, "It was on Politico and The Hill where many commenters had awful things to say about people with large families. And it was so much misogynistic stuff like 'Keep your legs closed,' or comments that I'm basically an environmental terrorist – a lot of comments about our carbon footprint, which [I] thought was fascinating as well."
Duffy thanked the residents of his district for the privilege of serving them, but said he recognized that he currently had a higher calling. He said, "I will be forever grateful for and humbled by the faith and sacred trust you have put in me all these years. I am especially grateful for the prayers said on behalf of our family. We hope they keep coming! I will miss being your Congressman, but I am also looking forward to having more time with my family, being home for more birthdays and hockey games, and having time to enjoy and care for our new baby girl, who is already so loved by our family."
The governor of Wisconsin cannot call for a special election until Duffy's seat is officially vacant. An election will take place within three or four months of the governor's order for the special election.
Scott Slayton writes at "One Degree to Another."
Photo courtesy: Getty Images/Alex Wong/Staff
---
---