Scott Slayton
| ChristianHeadlines.com Contributor
| Wednesday, March 27, 2019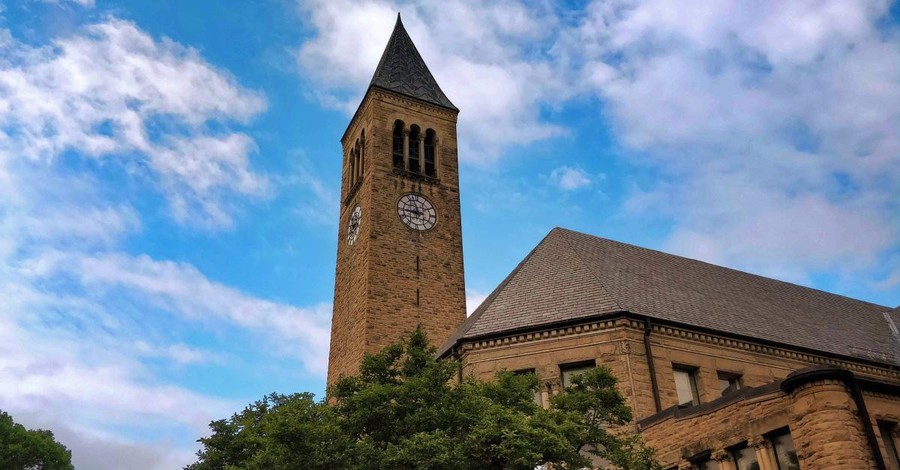 Cornell University recently rescinded an invitation for a pro-life Christian to participate in a forum about abortion at the school's Political Union (CPU). According to CBN News, she claims they disinvited her because of her "outspoken beliefs regarding biblical sexuality," but the CPU disputes her assertions. 
CPU invited Jannique Stewart, a representative from the Life Training Institute, to participate in one of its debates on April 23. At these events, guest speakers present a 30-minute talk arguing for their position followed by a question and answer session and a 45-minute audience debate. Following the talk and debate, the audience members vote on whether to accept or reject the speaker's argument. Then, they publish a resolution explaining the reasoning that led to the audience's decision. Stewart would have been speaking about abortion as "a moral wrong." 
However, she said she received a call in February telling her that she was no longer welcome to speak because she believes "sexual activity should be reserved for marriage" and in "marriage defined by God as the Union of one man and one woman." She elaborated in a Facebook post, saying, "YES, it was made very clear to me that I was being DISINVITED" because of concerns over "my views." She further explained that the CPU representative said, "having someone on campus who believed the way I did was tantamount to allowing a racist to speak who held pro-slavery and pro-holocaust views!!!" 
Stewart said she asked them to reconsider and they decided not to rescind her invitation, but suggested that someone who did not believe what she does should speak instead. Stewart informed them that she would be the one who was speaking since she was not being disinvited.
Several weeks later, she received a second phone call informing her that she was disinvited again and the decision was final. She said they explained that it was because of her beliefs about marriage and sexuality. The CPU expressed concern that "students would be offended" by Stewart's convictions and "would not be able to focus or listen" to her presentation.
The CPU disagreed with Stewart's claims in a statement released to The Cornell Daily Sun. "The accusations of discrimination that Jannique Stewart has levelled against the Cornell Political Union are false. We have never negatively characterized Ms. Stewart's beliefs, nor have we ever attacked her character."
CPU President John Baker told The Cornell Daily Sunthey rescinded her invitation because of security concerns. "We had discovered information [about] her past advocacy activities that could potentially lead to a situation in which the security of our members was jeopardized." He continued, "And to prevent security risks we would have had to be able to afford security and that's not something we're able to afford at this time." He did not elaborate on what security risks he thought the audience might face.
Baker also took issue with Stewart's claim that they reissued the invitation after the first phone call with her. He said the CPU "never told her that we were going to reinvite her."
The Cornell Daily Sun reached out to Stewart and she disputed Baker's claims about security. She told them, "The only time security fees was ever brought up was in the very first initial phone conversation – that the president and executive board would have to approve the date and topic and that if security fees were a problem then they would not approve the date and topic." After they told her the president approved the event, "Not once in any other conversation did security fees ever come up."
Stewart believes the cancellation of her invitation comes at a time when "More and more Universities are censoring Conservative Christian voices in an effort to silence dissent and spare any possible offense." The CPU tells another story, saying they have had "principled, conservative-leading speakers" in the past and will continue trying to schedule an event on the topic of abortion soon because it is "one of the most important moral and social issues of our time."
Scott Slayton writes at One Degree to Another.
Photo courtesy: Pixabay
---
---