Scott Slayton
| ChristianHeadlines.com Contributor
| Thursday, June 16, 2022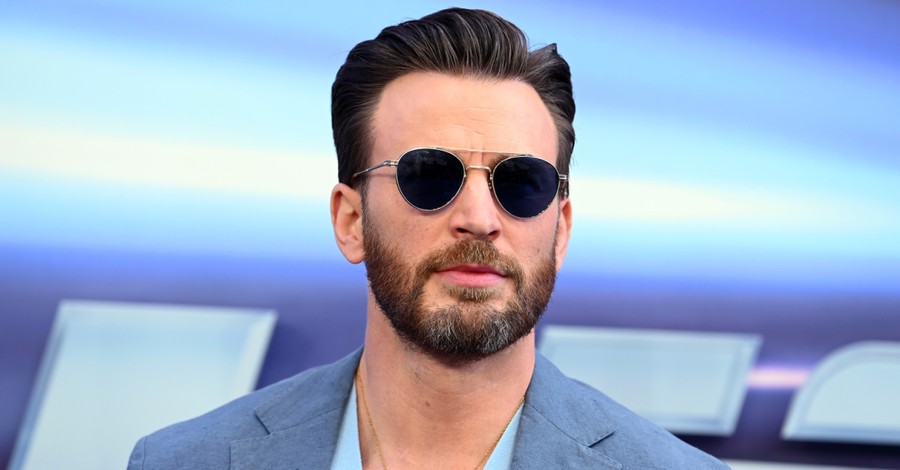 Chris Evans, who voices the title character in the Pixar movie Lightyear, fired off at critics of a same-sex couple sharing a kiss in the movie's final cut. "The real truth is that those people are idiots," Evans told Reuters Television.
Lightyear tells the origin story of the Buzz Lightyear toy featured in the Toy Story franchise. It tells the tale of Lightyear, a young astronaut who ends up stranded on a hostile planet with his crew and struggles to return home.
Evans characterized objectors to the same-sex kiss as people who are holding back human progress. "There's always going to be people who are afraid and unaware and trying to hold on to what was before," he commented. He also predicted the ultimate demise of the movement to oppose the LGBT agenda, saying, "Those people die off like dinosaurs. I think the goal is to pay them no mind, march forward and embrace the growth that makes us human."
The kiss takes place during a montage about the life of Space Ranger Alisha Hawthorne, who is voiced by Uzo Abuda. The flashback shows scenes from Hawthorne's life, including her greeting her same-sex partner with a kiss.
Pixar allegedly removed the scene from the movie earlier this year but put it back in after company employees circulated a letter decrying Disney's practice of removing "nearly every moment of overtly gay affection" from Pixar films.
While promoting the film, Evans told Vanity Fair, "It's great that it's back in the film." He added, "I think it's a shame that it's such a story. It should be more normalized, but I'm glad we are making those steps."
Evans became a household name in the last decade portraying Captain America in the Marvel Cinematic Universe, which featured its first same-sex couple in The Eternals last year. Evans is active in advocating for progressive causes, which he says was influenced by growing up with two sisters and having an openly gay brother.
Related:
Disney to Restore Same-Sex Kiss in Lightyear amid Outrage over Florida's Parental Rights in Education Bill
'We Have to Stand Up': Christians Hold Protest Outside of Disney Headquarters in California

Photo courtesy: ©Getty Images/Joe Maher/Stringer
---
Scott Slayton writes at "One Degree to Another."
---
---