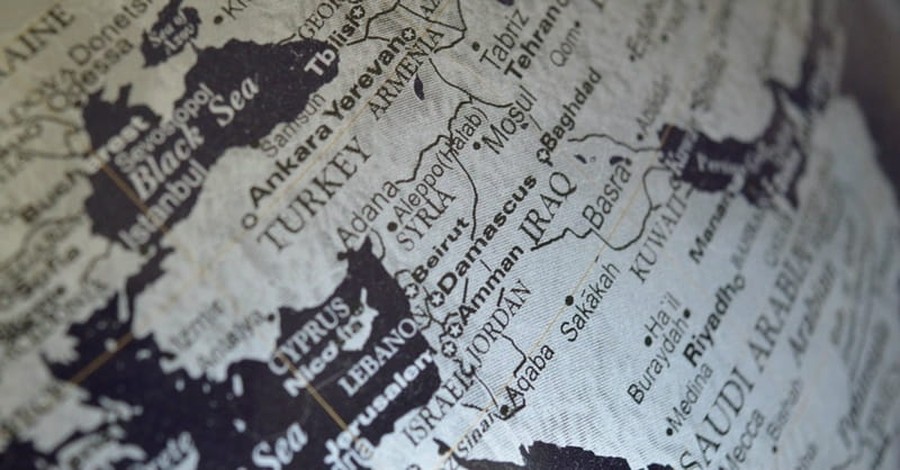 ---
All eyes are on Syria – as the complicated civil war that has raged for seven years seems to get worse by the day.
In a nutshell, the conflict is between Syrian President Bashar al-Assad's regime and the Syrian citizens who want him gone. However, throughout time, the fight has spiraled into a prickly international war with some of America's most substantial enemies and closest partners on different sides.
As a Christian, you may have more ties to Syria that you realize.
You may personally know some of the hundreds of Syrian refugees who have fled the war-torn nation for places like the United States. At a minimum, you've probably read about Syria in your Bible, although you may not have made the connection.
For example:
Mary and Joseph went to Bethlehem because Quirinius, the governor of Syria, ordered a census to be taken (Luke 2:1-2).
Syrians were among the first to respond to the healing and preaching ministry of Jesus (Matthew 4:23-24).
You may recall it was on the road to Damascus, the capital of Syria, that the apostle Paul transformed from a terrorist to an evangelist (Acts 9:3-6).
Syria is the setting of many of the places mentioned in the book of Acts including Damascus, Antioch, Seleucia, and Caesarea Philippi.
The Holy Spirit appointed Paul and Barnabas at the church of Antioch in Syria for a missionary journey (Acts 13:1-3).
As you consider today's headlines and Syria's history in the Bible, here are three suggested ways you can pray for this war-torn nation today:
1- Pray for the victims of the war. Civilians have suffered for many years. Since 2011, more than 400,000 people have died because of the fighting. The UN Refugee Agency reports that since January 2013 more than 5.6 million people have fled Syria. According to the New York Times, the April 7 suspected chemical weapons attack on the Syrian people left at least 42 people dead, including women and children.
2 – Pray for peace negotiations. Last week, I published an article that discussed how Russian President Vladimir Putin, Turkish President Recep Tayyip Erdogan, and Iranian President Hassan Rouhani recently met at a trilateral summit to discuss Syria's future and establish "de-escalation" zones to help end the war. Their meeting – held just three days before the suspected chemical weapons attack – underscores why much work remains to de-escalate events in Syria.
3- Pray for aid workers. Open Doors USA, a nonprofit organization that equips persecuted Christians in more than 60 countries, says basic necessities in Syria are in demand because of the ongoing war. Pray for the strength and protection of aid workers who are trying to help those who are suffering. Also, pray that relief workers and supplies can safely reach those who are hurting.
Jesus knew we live in a dark world. That's why he told us to be salt and light (Matthew 5:13-16). Salt seasons and preserves. Light illuminates and drives away the darkness.
Jesus said: "If you are filled with light, with no dark corners, then your whole life will be radiant, as though a floodlight were filling you with light" (Luke 11:36 NLT).
As you pray for Syria, think of the early followers of Jesus. They were first called "Christians" at Antioch, Syria (Acts 11:26).
Laura Lacey Johnson is a cutting-edge faith and culture writer who focuses on everyday headlines. In addition to speaking, she is a columnist for Christian Headlines.com. To read Laura's latest work on the headlines, visit www.lauralaceyjohnson.com, or to download your FREE copy of Why Jerusalem is Important to 3 World Religions, subscribe to her blog here.
Photo courtesy: Pixabay.com
Publication date: April 12, 2018