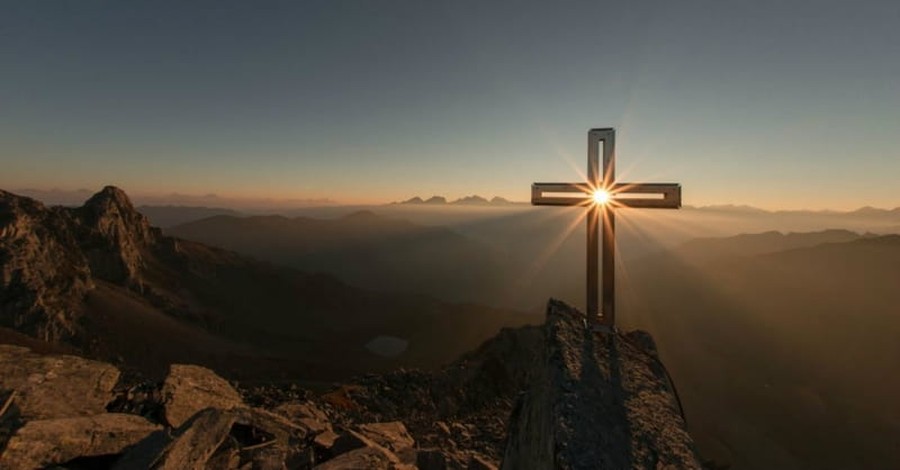 ---
Today may be the exact day when Jesus Christ was crucified for our sins more than 2000 years ago.
While most scholars agree Jesus was crucified in the spring of A.D. 30 or A.D. 33, authors Andreas Köstenberger and Justin Taylor believe Jesus was "most likely" crucified on April 3, A.D. 33.
In their book, The Final Days of Jesus: The Most Important Week of the Most Important Person Who Ever Lived, Köstenberger and Taylor base their conclusion on calculations such as:
– the beginning of the reign of Tiberius,
– the beginning of John the Baptist's ministry which Luke 3:1 says occurred "in the fifteenth year of the reign of Tiberius Caesar,"
– the beginning of Jesus's ministry (A.D. 29),
– and a three-year minimum length of Jesus's ministry.
While knowing the exact date of Jesus's crucifixion helps us know more about Christ's life in the context of human history – on a practical basis – we can experience the power of the cross, and Jesus's resurrection, each day through the help of the Holy Spirit.
Just ask Peter and John.
These two disciples were empowered by the Holy Spirit when they faced down religious leaders who tried to intimidate them into silence.
Acts 4:13 says the religious leaders where "amazed" that such "ordinary men with no special training in the Scriptures" could have such boldness.
Why?
They relied on the Holy Spirit, whom Jesus had promised to send to empower them.
In John 14:15-19, Jesus told his disciples:
"If you love me, obey my commandments. And I will ask the Father, and he will give you another Advocate who will never leave you. He is the Holy Spirit, who leads into all truth. The world cannot receive him because it isn't looking for him and doesn't recognize him. But you know him because he lives with you now and later will be in you.  No, I will not abandon you as orphans—I will come to you. Soon the world will no longer see me, but you will see me. Since I live, you also will live."
Today, you and I may not face martyrdom or persecution like Peter and John.  Instead, our challenge is: Will we tap into the Holy Spirit's power for our lives or will we stifle Him (see 1 Thessalonians 5:19)?
While many of us do not fully understand the work of the Holy Spirit in our everyday lives, here are a few things Jesus said the Holy Spirit would do for us:
– Acts 1:8: "But you will receive power when the Holy Spirit comes upon you. And you will be my witnesses, telling people about me everywhere—in Jerusalem, throughout Judea, in Samaria, and to the ends of the earth."
– John 14:26: "the Holy Spirit—he will teach you everything and will remind you of everything I have told you."
– John 16:13: "When the Spirit of truth comes, he will guide you into all truth. He will not speak on his own but will tell you what he has heard. He will tell you about the future."
When we get to Heaven, we may indeed learn if Köstenberger and Taylor are correct about the April 3, A.D. 33 date of the crucifixion.
Meantime, let's thank Jesus that the Holy Spirit is available to empower all believers.
Then, let's follow the Holy Spirit today (Galatians 5:25).