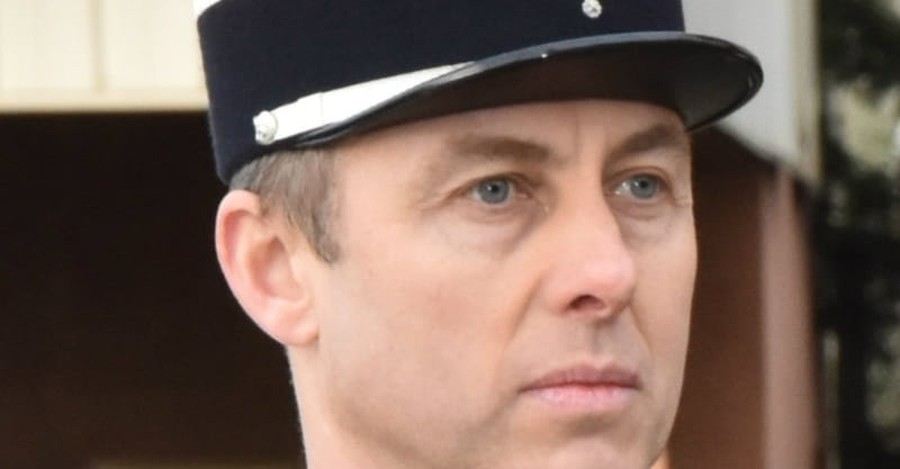 ---
We are learning new details about the faith of a French police officer who willingly took the place of a hostage during last week's standoff in a grocery store with an ISIS gunman.
Lt. Col. Arnaud Beltrame, 44, was seriously injured during the incident and died March 24.
Beltrame's Catholic faith is described by Father Jean-Baptiste in a French Christian magazine. (The English translation is below.)
"It seems to me that only his faith can explain the madness of this sacrifice which is today the admiration of all. He knew, as Jesus told us, that "There is no greater love than to give one's life for one's friends (John 15:13
) … I believe that only a Christian faith animated by charity could ask for this superhuman sacrifice."
The article says Beltrame "spoke readily of his (faith) conversion" which happened in 2008.
During the hostage crisis, Beltrame did not bring his weapon into the store. Instead, he brought in his cell phone and set it on a table with an open line so his colleagues could hear what was happening.
He then spent about two hours with the gunman who had already shot and killed two people and pledged allegiance to ISIS. When shots rang out, police stormed in and killed the 25-year-old terrorist.
Like Beltrame traded with places with the female hostage, Jesus traded places with us when He died for our sins (1 John 2:2
).
While we may never know what Beltrame said to his captor in those final moments, we do know this brave officer's life proved to be an example of this truth:
"This is how we know what love is: Jesus Christ laid down his life for us. And we ought to lay down our lives for our brothers and sisters" (1 John 3:16
).
Christians around the world will soon commemorate Good Friday and Jesus' death on the cross, a symbol which can mean different things to different people.  For Jesus, the cross represented the ultimate sacrifice – a price He willingly paid so that everyone who confesses Jesus Christ as Lord can receive forgiveness of sin, peace with God, and eternal life.
Before His crucifixion, Luke 9:51
 tells us that Jesus "set his face to go to Jerusalem."  If you look at the translation of the phrase "set his face" you'll find words such "determined, resolute, steadfast."  Jesus knew the torture that was coming, but He took the punishment for our sin because of His great love for you and me.
1 John 4:10
 says, "This is love: not that we loved God, but that he loved us and sent his Son as an atoning sacrifice for our sins."
Franklin D. Roosevelt once said: "Courage is not the absence of fear, but rather the assessment that something else is more important than fear."
Like Beltrame, may God give each of us the strength and courage to act in the face of fear.
Like the apostle Paul, may we not be ashamed of the Gospel but have sufficient courage so that Christ is always exalted, either in life or death (Philippians 1:20
).
Related: Read my article: 4 Things You Should Know About ISIS – But Don't.
Laura Lacey Johnson is a cutting-edge faith and culture writer who focuses on everyday headlines. In addition to speaking, she is a columnist for Christian Headlines.com. To read Laura's latest work on the headlines, visit www.lauralaceyjohnson.com, or to download your FREE copy of Why Jerusalem is Important to 3 World Religions, subscribe to her blog here.
Photo courtesy: Wikimedia Commons
Publication date: March 27, 2018