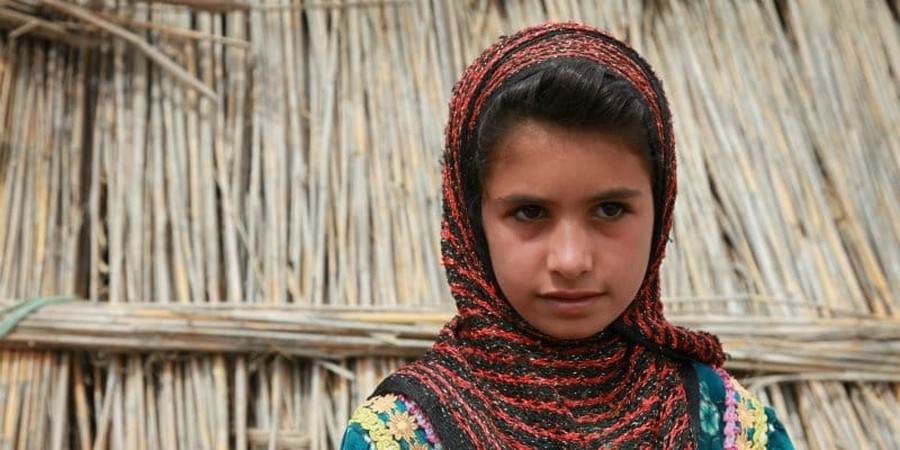 ---
I'm sitting in a small trailer in a camp for displaced Christians in northern Iraq. Like thousands of other families, the family I am visiting fled the ISIS takeover of their city one year ago.
They once lived in a beautiful home in Mosul. Now, they take shelter in a 20 x 20 square foot trailer.
"We left in the middle of the night, leaving everything," Mariam, a wife and mother, tells me. She looks down at a small pile of clothing and pots - all they have left.
"But overall, thank God," she adds. "We often say that. We are a lot better off than many other people."
In Erbil I learned firsthand that for most Christian families, the fight for survival is far from over. Between the economic hardships facing Kurdistan, and the scarcity of jobs and adequate housing, many displaced Christians are facing another obstacle to survival: how to pay for food.
Like Mariam, many people I spoke with in Erbil had lost everything when they were forced to flee. Some families were stopped by ISIS at checkpoints on their way out of the city, and stripped of everything they had with them. In Iraq, most people can't rely on the banks, so sometimes even a lifetime of savings will be kept within the family home. When ISIS overtook their homes, everything was confiscated.
Finding work is a challenge in northern Iraq. I spoke to many individuals who had once owned their own businesses, but with the economy in its current state, starting a new business is nearly impossible - not to mention, most refugees are lacking the necessary start-up funds.
Although many Christians are grateful to be alive after the ISIS takeover, survival on a daily basis has become more difficult than many families ever imagined.
While in Iraq, I visited several food distribution centers managed by Open Doors and other nonprofit organizations. Here, volunteers distribute boxes containing items such as rice, oil, sugar, tomato paste, soup, jam, spaghetti or macaroni, canned meat, cheese, tea, and soap for washing plates and cups.
For many families, the boxes of basic supplies provided by nonprofit organizations is their only source of food. Open Doors is currently in the midst of raising $20 million to provide food for thousands of displaced Christians in Iraq over the next 18 months.
Beyond practical assistance, churches in Iraq are seeking to help strengthen their congregations spiritually. And, as one priest told me, the support and encouragement of Christians around the world is particularly meaningful.
"We hear a lot about the prayers of Christians in other countries," he said. "We thank you from the bottom of our heart for feeling our pain with us. We feel your prayers. We hope God will answer them."
Publication date: July 16, 2015