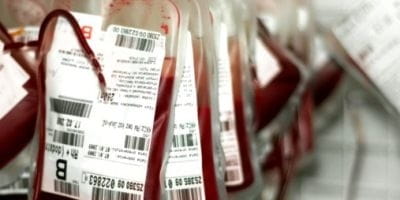 ---
Just 25 yards away from finishing the 117th annual Boston Marathon, Dr. Vivek Shah heard the first explosion on his left. He later said he "wasn't sure whether it was the fireworks gone bad or something that was supposed to happen." But with the second explosion, everything suddenly became clear.
"We knew something was wrong because all of the spectators and fans started running away from us," he said.
But Shah's entire family had been standing where the explosions went off, the doctor later told reporters.
"So I started running towards where the bombs had gone off to check on my family and see if there was anything I could do to help."
What he saw he later compared to a combat zone. Victims were missing limbs, blood was covering the streets. "Just, basically piles of victims. Everything I saw was a traumatic amputation, basically."
Amid the carnage of missing limbs and blood-spattered sidewalks, numerous heroes like Dr. Shah emerged, bandaging the wounded, comforting the traumatized, bringing hope into a situation of abject horror.
Shah helped victim after victim as the crucial minutes ticked by – minutes that often mean the difference between life and death for trauma victims.
"It's nothing that you can ever describe," he said. "In all of my medical training, I've never seen anything like the amount of trauma I saw yesterday on the sidewalk there."
Another hero rushing to help victims on Tuesday afternoon was Carlos Arredondo, a peace activist with a tragic past.
In 2004, Arredondo thought the Marines arriving at his home were bringing his son to surprise him for his 44th birthday. Instead, they brought news that he had been killed in Iraq.
Grief stricken, Arredondo locked himself in a van with five gallons of gasoline and set it on fire. He survived his suicide attempt and miraculously recovered from his burns – only to see his younger son take his own life after a years-long battle with depression and addiction.
Arredondo was at the Boston Marathon on Tuesday supporting another father running in honor of his fallen soldier son. He was passing out American flags in honor of fallen soldiers when the two bombs exploded seconds apart, tearing limbs off of runners and spectators, and spattering blood on the streets.
Arredondo was overwhelmed by the carnage.
"There were so many people who lay next to me begging me for help, begging me for help, but I only can help one at a time," he said.
He focused his efforts on one young man, tearing part of his clothing to make a tourniquet that would slow the blood loss from the victim's severed artery.
"I just concentrated on that young man and tied him up, his legs, and talked to him," he said in a video later posted on YouTube. In the video, Arredondo's shaking hands still grasp an American flag that he was about to pass out to a bystander when the explosions went off. It is covered in blood.
"He was conscious," Arredondo said of the young victim he helped. "I let him know the ambulance is on the way, that it's OK."
Video footage over the next several hours found Arredondo helping in any way he could, from pushing down a fence to allow first responders access to the site of the bombing to rushing victims to ambulances.
In the hours that followed the explosions, stories of heroes who rushed to help in the midst of the terror were numerous. Offers to donate blood were so plentiful that the Red Cross eventually had to turn people away.
Former New England Patriots offensive lineman Joe Andruzzi was at the finish line when the explosions occurred. He scooped up a woman harmed in the bombings, running her to safety and treatment. Dr. Allen Panter was still waiting for his wife to cross the finish line when the explosions went off. He worked feverishly to save one of the victim's lives.
A relief fund for victims of the Boston Marathon bombings has not yet been started, but offers to help are plentiful. On Tuesday New England Patriots wide receiver Danny Amendola pledged to give $100 for every pass he catches this season and $200 for any dropped pass.
Airlines have offered free flights for marathon attendees who need to leave the city, while restaurants throughout Boston opened their doors with free meals for those affected. Explosion victims have been offered warm food, lodging, showers, as well as phones and internet service to help locate loved ones.
Carlos Arredondo says that in the midst of the carnage, he simply did what first came to mind. "My instinct was to run across by the flags and start picking up people and bringing them to the emergency room," he said.
Kristin Wright is a columnist and contributing writer at ReligionToday.com, where she focuses on global human rights issues. Kristin has covered topics such as bride trafficking in North Korea, honor killings in Pakistan, the persecution of members of minority faiths in Iran, and the plight of Syrian refugees. She has visited with religious minorities in Pakistan, worked with children at risk in Mumbai's "Red Light" district, and interviewed individuals on both sides of the Israeli-Palestinian conflict. Kristin can be contacted at [email protected]
Publication date: April 17, 2013