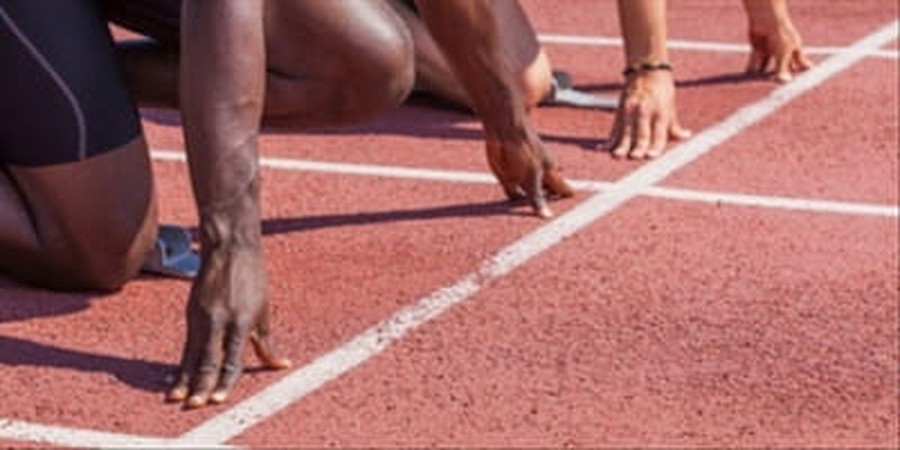 ---
It was only a few years ago that Robert and Barb Rogers of Syracuse, N.Y., arrived at the airport with a sign reading, "Welcome Home, Joseph." The lanky teenager who stepped off the plane that day might be better known to most of us as Lopez Lomong, the Team USA runner competing in London's Summer Olympics. To Robert and Barb, he was one of Sudan's "lost boys," a former child soldier who had just spent the last 10 years of his life in a refugee camp.
"I was 6 years old when I was abducted at church, which met under a tree," Lomong told Christianity Today in July. "They ripped my mother's arm from me, throwing me and other boys into a truck; they blindfolded us, then drove us to a prison camp that trained rebel soldiers." There in the Sudanese wilderness he was abused, near-starved, beaten with canes. Lomong suffered abuse that was intended to harden him into a soldier in a brutal army. But he was among the few that escaped this desperate fate. Lomong says that "three angels" helped him escape one night, three boys from a neighboring village who assured him that he would see his mother again.
After three intense days of literally running for their lives, the group arrived at a U.N. camp near Nairobi. Lomong didn't know at the time, but the camp would be his home for the next 10 years. While he didn't have to run for his life any longer, he quickly realized that running would remain a crucial aspect of his new existence. Those wishing to play soccer at the overcrowded camp had to run the 18-mile perimeter of the camp just for a chance on the field.
Lomong ran – and wrote – his way to freedom. It was an essay on his turbulent life and high hopes for the future that served as his ticket to freedom when he was 16 years old. When his essay was selected in a contest, he was able to make the journey to Syracuse, N.Y., and a new home.
Lomong enrolled in high school and started running track and cross country. The rest, as they say, is history. He qualified for the U.S. Olympic Team in 2008, where he met then-President Bush and was nominated by teammates to carry the U.S. flag in the Opening Ceremony. It was the same year he became a U.S. citizen.
These days Lomong is in London competing in the 2012 Olympics. He still has high hopes and big dreams, and he hasn't forgotten where he came from. Together with World Vision, Lomong operates 4 South Sudan, a relief group dedicated to providing clean water, education, and healthcare in his homeland of South Sudan. He recently wrote his first book, Running for My Life, a book Lomong himself calls a "struggle memoir."
He hopes the book can inspire others to chase their dreams in spite of challenges. "People can see me and where I came from and what I went through [in the book]," he says. "If kids can see my journey and that I never gave up -- in anything, a race or anything else -- they can say 'I can do it, too,' and that's why I wrote the book."
Kristin Wright is a columnist and contributing writer at ReligionToday.com, where she focuses on global human rights and religious freedom issues. Kristin has covered topics such as bride trafficking in North Korea, honor killings in Pakistan, the persecution of members of minority faiths in Iran, and the plight of Syrian refugees. She has visited with religious minorities in Pakistan, worked with children at risk in Mumbai's "Red Light" district, and interviewed individuals on both sides of the Israeli-Palestinian conflict. Kristin can be contacted via her website at kristinwright.net or email at [email protected]
Publication date: August 3, 2012