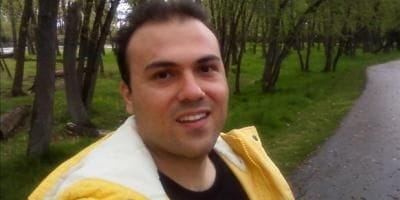 ---
The family of an imprisoned American pastor in Iran received disappointing news last week when an Iranian court rejected the pastor's appeal to reduce his eight-year prison sentence.
Naghmeh Abedini, Saeed's wife, called the decision "devastating."
As an American citizen, Saeed Abedini was living in Boise, Idaho, when he traveled back to Iran to help start an orphanage last year. He was arrested in September of 2012 and is now facing an eight-year prison sentence in Iran's notorious Evin Prison.
Saeed's family released a statement in the wake of the news last week, saying that all options would be considered as they seek the pastor's release.
"In the coming days, our family will be consulting with legal counsel in Iran to determine the next course of action," according to the statement.
"The family could appeal the case to the Supreme Court in Tehran or plead for the Supreme Leader, Ayatollah Khamenei, to intervene and pardon Pastor Saeed. From past cases, we know that the decision to release my husband lies solely at the mercy of the Supreme Leader," the statement continued.
Jordan Sekulow, executive director of the American Center for Law and Justice (ACLJ), has been actively working for the pastor's release.
"While we remained hopeful that Iran would use its own appeal process to finally show respect for Pastor Saeed's basic human rights, again Iran has demonstrated an utter disregard for the fundamentals of human rights," Sekulow says.
On Tuesday Secretary of State John Kerry released a statement requesting that Iran "work cooperatively with us in our efforts to help U.S. citizens Robert Levinson, Amir Hekmati, and Saeed Abedini to return to their families after lengthy detentions."
Secretary Kerry added that "the United States is also deeply concerned about the fate of dual U.S. citizen Saeed Abedini. ... On September 26, Mr. Abedini will have spent a year in detention in Iran. He was sentenced to eight years in prison on charges related to his religious beliefs."
Sekulow reports that ACLJ is exploring all options with Pastor Saeed's family, "including options in this country and abroad to bring more pressure on Iran from the U.S. and other countries around the world."
ACLJ says "the decision is deeply troubling and underscores Iran's continued violation of principles of freedom of religion, association, peaceful assembly and expression."
Naghmeh Abedini says she is concerned about her husband's wellbeing in prison.
"My husband is serving eight years in the notorious Evin prison and facing daily threats and abuse by radicals because he refuses to deny his Christian faith," she said.
The campaign for Saeed's release continues. A website with details on the pastor's case, an online form for sending him a letter, and information on an upcoming prayer vigil to be held on Saeed's behalf September 26, 2013, can be found at savesaeed.org.
Kristin Wright is a columnist and contributing writer at ReligionToday.com, where she focuses on global human rights issues. Kristin has covered topics such as bride trafficking in North Korea, honor killings in Pakistan, and the persecution of members of minority faiths in Iran. She has visited with religious minorities in Pakistan, worked with children at risk in Mumbai's "Red Light" district, and interviewed individuals on both sides of the Israeli-Palestinian conflict. Kristin recently returned from Turkey and the Syrian border, where she covered the plight of refugees fleeing the conflict. She can be contacted at [email protected]
Publication date: August 29, 2013