Kelly-Jayne McGlynn
| Crosswalk Contributor
| Tuesday, February 1, 2022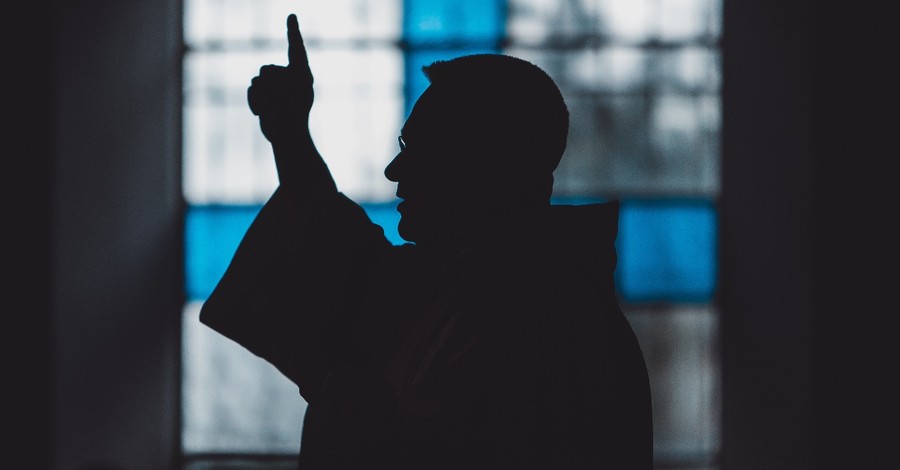 ---
The biggest lesson I've learned over the past year is that God's character is Father, not the arbiter. The constant analysis we seem to do about how we're "doing spiritually" is something God is much less interested in than holding us, giving us adventures, and using our passions to change the world.
Many Christians do not live in that reality yet, however. Or at least this version of God is not often communicated in sermons.
Does this formula sound familiar? A sermon quickly starts out by telling you that Jesus died on the cross for you because he loves you, or that God loves you a lot, or (maybe even that God is so merciful and we're lucky that he ever looked our way.) It's maybe 90 seconds of that. And then, boom, you're hit with 20 or 30 minutes of what your response needs to be to that. You're told that because God loves you, now you must produce. You're not doing enough. You're not being enough. You're not loving enough. And it's all on you to fix it.
What Is Wrong with This Formula?
I've sat through countless numbers of these sermons. And the more I learn about God's softness and affection, and the more I know that God sent his Spirit to bring about transformation because I truly cannot change on my own – the sicker of this formula I become.
We assume that all Christians know that God loves them, and they experience that love in a very real, everyday way. But this is unfortunately very far from the truth. So when sermons start with the assumption that "yeah, yeah, yeah, my congregation knows God loves them, let's cut to the part where they do something about it," or – worse – "if we focus on love too much, my congregation will start to sin all the time" it stunts the spiritual growth of the whole church.
It distorts our view of God. It distorts our view of ourselves. And it's very, very tainted by capitalism.
As Westerners, we're not comfortable just being. Contemplative practices, meditation, consistent sabbaths (the practices that actually make space for God to change us) are almost unbearable with their lack of visible results. Much better to focus our Christianity on things we can DO, produce, and show off to the world to prove that we're really committed.
I don't disagree that there needs to be a response to God's love and Jesus' sacrifice. But is that response supposed to discourage, exhaust, and shame us? Or is a God that would send his own son to die for us out of his great love, ALSO a God that wants to hold our hand and dance with us as he brings about that new life and transformation?
We Are the Branches, Not the Vine
John 15:5 tells us, "I am the vine; you are the branches. If you remain in me and I in you, you will bear much fruit; apart from me, you can do nothing."
Why do sermons focus so intensely on producing fruit when Jesus himself says that it's him that does it? The Greek word for "remain" can mean "to be held, kept, continually," "to abide," "to wait for," "to remain as one, not to become another or different." Those words feel so restful, so rejuvenating. It is absolutely our choice to remain in the vine or not, and our actions can dictate that. But once we decide to make our homes in the vine, producing fruit is not our worry. Jesus said he would do that. And, in fact, without him, we can't do anything.
1 Corinthians 3:6-7, in the context of converting disciples, tells us directly that "I planted the seed and Apollos watered it, but God made it grow. So neither the one who plants nor the one who waters is anything, but only God, who makes things grow."
It's humbling but relieving that we are not anything when it comes to making things grow. Only God is.
Colossians 1:1-14 is full of Paul praising a people for their faith, love, and good works. But if you read closely, again and again, their actions are only a result of God's power, love, wisdom, and hope. Take this verse as an example: "We continually ask God to fill you with the knowledge of his will through all the wisdom and understanding that the Spirit gives, so that you may live a life worthy of the Lord and please him in every way: bearing fruit in every good work."
God does the filling, and the Spirit gives the understanding so that their lives can be worthy and pleasing to God so that they can bear fruit.
We may think that living in a way that is focused on producing fruits of righteousness is noble. But "Surrender to Love" puts it this way:
"Relying on the will to make things happen keeps us focused on the self. Life lived with resolve and determination is life lived apart from surrender. It is living with clenched-fisted doggedness. It is living the illusion that I can be in control. It is the rule of life lived in the kingdom of self."
If we are focused on producing fruit, we cannot be focused on Jesus.
What We Need to Be Taught from the Pulpit Instead
When we are able to fall in love with who God is in a genuine way, we will be motivated to surrender to his will. We will want to soak up all the nutrients from the vine. We will want to cling to it for dear life, and we will naturally produce fruit as a result of God's partnership with us.
What the pulpit needs to be teaching us is how to be in an authentic relationship with God–not a transaction.
I would be ecstatic to learn from the pulpit about contemplative practices that make the space for my heart to be transformed, like centering and imaginative prayer. I'd love to be taught about practicing the presence of God, the Daily Office, how to be in tune with the Spirit, and how to discern God's voice from our voice of ego or guilt. I want to know who God is. I want to learn how to be so in touch with him that I'm in touch with people and excited about bringing his justice to this earth.
I know that I can learn these things on my own, and trust me, I am. And I know that sermons have to cast a wide net. I'm not saying that everyone needs exactly what I do. But I am saying that the paradigm of evangelical preaching is completely off.
[God's] Perfect love casts out fear (1 John 4:18), not sinning as little as we can. Let us live in that truth and celebrate the fruit that God brings from our relationship with him, not our futile efforts.
The views expressed in this commentary do not necessarily reflect those of Christian Headlines.
Photo courtesy: ©Juan Pablo Rodriguez/Unsplash
Kelly-Jayne McGlynn is a former editor at Crosswalk.com. She sees the act of expression, whether through writing or art, as a way to co-create with God and experience him deeper. Check out her handmade earring Instagram and Etsy for more of her thoughts on connecting with God through creative endeavors.