Donna Nicholson
| Senior Director of Maternal & Child Health and Clinical Services for Bethany Christian Services
| Monday, June 21, 2021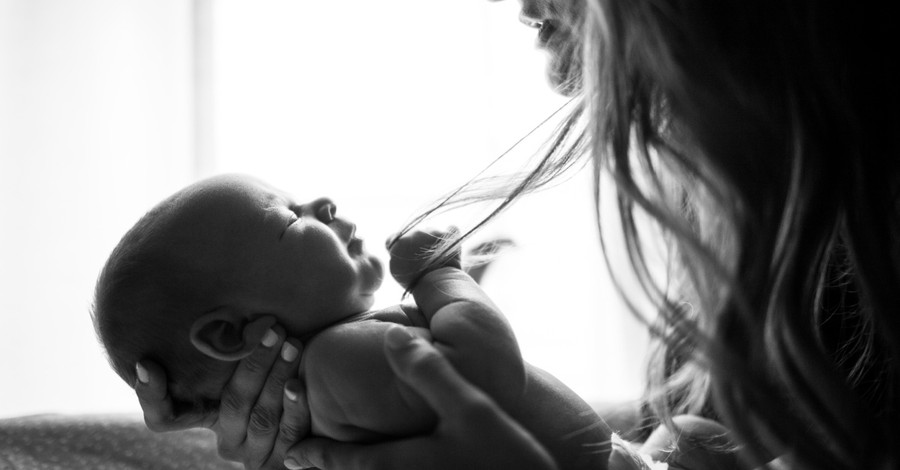 ---
When Stephanie Studt became pregnant at nineteen, she wasn't sure what she was going to do. But one thing was clear—she would choose life for her baby just as her own birth mother did for her almost three decades earlier.
Stephanie gave birth to Jeremiah, a beautiful baby boy named after the Lord's declaration that He has plans to give us hope and a future. Relying on her faith, she chose to place her newborn son with a family who was unable to have children of their own. While she took comfort in knowing Jeremiah would have opportunities she could not provide and his adoptive parents had agreed to an open adoption, she wasn't prepared for the heartbreaking difficulty of leaving the hospital without her baby. This is the tremendous and extraordinary sacrifice birth mothers make every day for their children.
Stephanie remains involved in Jeremiah's life today, attending birthday parties and baseball and football games, and even asking him to be part of her wedding last year. Because of her strength, their bond will never be broken.
In the Christian tradition, mothers are highly valued. When the angel Gabriel visits the teenage Mary for the first time, he tells her, "You have found favor with God." He tells her this not only because she is a good woman but because he knows she will have to endure an emotionally, spiritually, and physically demanding path to motherhood.
Mary's pregnancy wasn't easy. When she confessed her pregnancy to Joseph, she knew he could have had her stoned for adultery. They were poor. They made a grueling 90-mile winter journey to Bethlehem when she was nine months pregnant. The Bible actually makes no mention of her riding a donkey, so it is possible she may have walked. She gave birth in a stable. Her child didn't biologically belong to her husband. None of it was how she would have chosen or imagined it to be.
Her situation isn't unlike that of many mothers that I've met. Most women who seek out guidance, support, or information on adoption during their pregnancies are afraid. Their pregnancies are almost always unplanned. Most got pregnant outside of marriage. Few are teenagers. Some are struggling with substance use. Some already have children at home but wonder how they can find the money to care for their child. Many don't have medical care before giving birth. They carry a swarm of emotions, including shame, fear, and sometimes trauma.
Some decide to make an adoption plan for their child, just like Stephanie. Any woman who carries a child is a mother for life. All mothers are highly valued.
There is still so much stigma surrounding unplanned pregnancies and adoption. Many women feel pressured to parent their child for fear they will be failing their baby. Others are sometimes told they won't be able to give their child the kind of life they deserve despite desperately wanting to parent. Neither parenting nor adoption has to be thought of through these dichotomies.
I wish people would understand that adoption isn't giving up a child. This decision is about making a life plan for their child that's thoughtful and meaningful. This decision is made out of tremendous love.
At Bethany Christian Services, we believe–and have since our very beginning–that children, born and unborn, are precious in God's sight and that each is a unique reflection of their Creator. Birth moms are also made in God's image and deeply loved by him. Many life-affirming organizations are determined to care for birth mothers with love and compassion. They walk alongside women like Stephanie facing an unplanned pregnancy with practical resources and counseling.
Most people don't realize the strength, courage, and selflessness making an adoption plan requires. Many of the women I work with are in crisis situations. They are in abusive relationships; they are homeless; they are the victims of addiction; they are victims of trafficking; they are working two jobs and have several children already and don't know how they will care for another. The very act of carrying a child for nine months is a feat of incredible bravery.
Christians have the opportunity every day to celebrate not only the strength of mothers in every community but the courage and selflessness of birth mothers who decided to choose life. The most common worry I hear from birth mothers is that they are afraid of being judged. They hear stories celebrating the parents who have adopted children, but they rarely hear stories celebrating the women who carried those children to birth.
If you know the biological mother of an adopted child, celebrate her. See Mary in her. Pray for her. Bring her flowers. Ask her how she's feeling. Thank her for the love she had that was so great it prompted the biggest decision of her life.
The views expressed in this commentary do not necessarily reflect those of Christian Headlines.
Photo courtesy: Zach Lucero/Unsplash
---
Donna Nicholson is senior director of Maternal & Child Health and Clinical Services for Bethany Christian Services. Women who are pregnant and need guidance or support can receive help by visiting bethany.org/get-help/pregnancy.