Jason Yates
| CEO of My Faith Votes
| Friday, April 3, 2020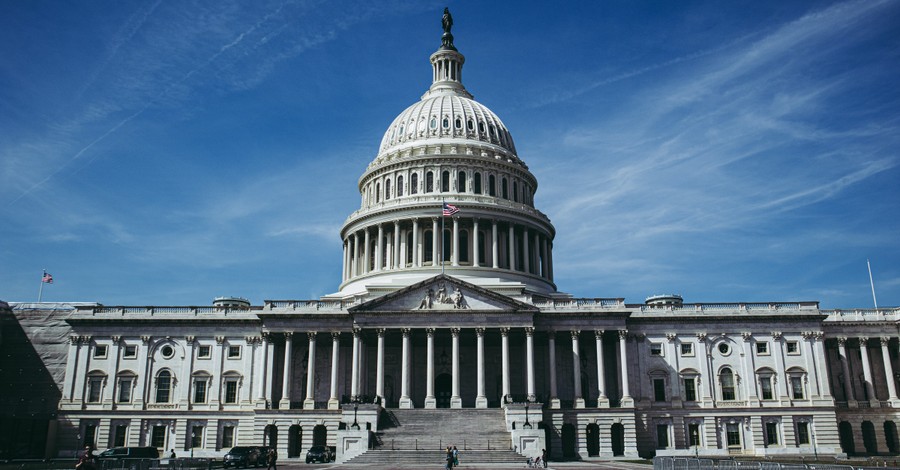 ---
While Americans tried to adjust to a new reality as a result of COVID-19, our members of Congress settled into a vicious bi-partisan tug-of-war that lasted for a couple of weeks in a time when they should have been working together to bring relief to their constituents as quickly as possible.
The complexities of delivering just a semblance of relief to families, businesses and individuals proved to be a more challenging task than anyone anticipated. But if we are, as President Trump suggested, in a time of war, then why can't our elected officials act swiftly in the best interest of the American people rather than persistently pursuing their particular party's goals? By doing so, they have made it alarmingly clear that their political agendas are of more importance than the welfare of the people they are supposed to be serving.
The members of Congress had one job to do – provide financial assistance to Americans – and yet they used the opportunity to force billions of dollars of extraneous spending into the final version of the $2 trillion economic stimulus package, which further delayed the aid that many Americans so desperately need. Millions of Americans are struggling to provide for their families and to pay their bills – and they don't need their representatives to exacerbate their struggle.
We elected our members of Congress. And if we aren't satisfied with the job they are doing on our behalf during this unprecedented crisis, it's time to take notes and get ready for what I believe will be the biggest referendum on government in a generation.
On November 3, you and I will have the opportunity to leverage our faith and convictions to send a clear and compelling message to Washington: our elected officials work for us – not the other way around.
That's why My Faith Votes is working hard to keep Christians informed on the policy issues that may be getting sidelined or overlooked during this time of crisis. Here are a few ways you can keep yourself informed:
Sign up for The Intersect, a weekly news brief that delivers insights to your inbox to help you make sense of current events and news.
Use our devotionals and prayer guides to help you as you pray for our current leaders

–

and the ones who will soon take their place.
Check out OurChurchVotes.org, our initiative to rally churches to educate Christians about a biblical worldview on all parts of life

–

especially public and civic policies.
Register to vote and sign-up for election reminders so that you are fully equipped for every election going forward.
What happens next in America will be up to us. The leaders we elect will determine if faith, family, and freedom remain the heartbeat of our nation.
I invite you to stand with us during this critical time in our country's history to ensure that our values will continue to have a voice come November.
Photo courtesy: ©Alejandro Barba/Unsplash
---
Jason Yates is CEO of My Faith Votes, a nonpartisan movement that motivates, equips and activates Christians in America to vote in every election, transforming our communities and influencing our nation with biblical truth. To learn more, visit www.myfaithvotes.org.