Stephen Moore
| Director of WinShape Camps for Communities
| Wednesday, April 27, 2022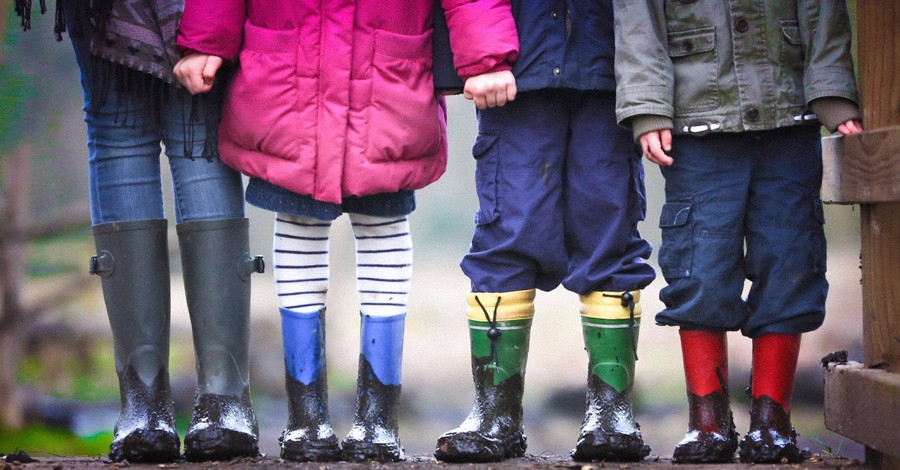 "Let's consider how to encourage one another in love and good deeds, not abandoning our own meeting together, as is the habit of some people, but encouraging one another; and all the more as you see the day drawing near," Paul tells us in Hebrews 10:24-25.
An essential part of our walk in faith is gathering together. It seems simple. We take it for granted. But the body of Christ isn't an idea. It's a real community, and our walk with Christ starts with the relationships that spring out of our time shared with fellow believers.
That's why our local churches are such an important part of our life as Christians, but they're being hollowed out. Church attendance is dropping precipitously: About one in four Americans attend worship once to twice a month, and the rest even less. Trends indicate that only the larger churches are growing, while smaller churches continue to shrink as time passes.
The share of the U.S. population that is not religious at all — and happy to be so — is at historic heights. Fully a fifth of the overall population is religiously unaffiliated, as are one-third of American adults under 30 years of age. It's just a fact that fewer people are showing up at churches.
Our ministry leaders are getting tired, too. If you've dedicated your life to church ministry, you know how hard it can be. Maybe you've even considered retiring — many pastors have. And that number has only increased during the past two years.
Local ministry and community are the heart of Christian witness and life. We need to do everything we can to revive, support and replenish the people and institutions that make the Christian life possible.
And there are as many parts to the body of Christ as there are ways to support it. In the course of my work at WinShape, one of the ways we address this problem is with day camps that plug kids into their local church. It may seem like an unexpected solution, but it works. It works really well.
Our kids are our future, so why not focus on changing the lives of those who will shape what our churches look like in the next generation? Why not invest in and empower them to become powerful, grounded witnesses and leaders in their home churches, families and communities?
Day camps should be about the campers' transformative experiences, sure, but they're also about the lasting effects these campers and their friendships will have on the communities in which they live.
Campers make memories that last them a lifetime, memories that they carry with them everywhere. They're the key to healthy communities. Build them up, and they will build up everything around them.
So we try to do just that. And we've seen long-lasting results. We've been humbled again and again by the impact that just a little bit of investment and encouragement can have on tired church leaders, bored kids or struggling local churches — and, as a result, on the communities in which they reside.
We've heard stories of mothers starting to attend church because their children had a blast at camp. We've heard stories of leadership on the brink of retirement coming back refreshed, hopeful, and recommitted. We've heard stories of kids making new friends in the church and becoming active, thriving parts of the community. We've even heard stories of abandoned buildings finally being revitalized in an effort to provide a place for a day camp experience to take place.
We aren't a local church. But we love local churches. We want to do everything we can to revitalize, help and grow them. To do so, we know we need to restore relationships between church leaders and church members. We know we need to build something that lasts and offer something truly transformative.
Day camps offer a chance to radically transform the lives and hearts of children, a chance to renew local churches and revive the God-given mission of countless church leaders. It's a chance to gather in God's name.
So take the chance. Look for more opportunities to get involved in your local church and impact your community in return. Whether it's a day camp, volunteering or just regular attendance, you can change the world for the better — one church at a time.
Photo courtesy: Ben Wicks/Unsplash
---
Stephen Moore serves as the Director of WinShape Camps for Communities. Stephen is passionate about the local church and serves as a leader in the youth group and as an elder for his local congregation.
---
---