Mark Hitchcock
| Author
| Friday, July 10, 2020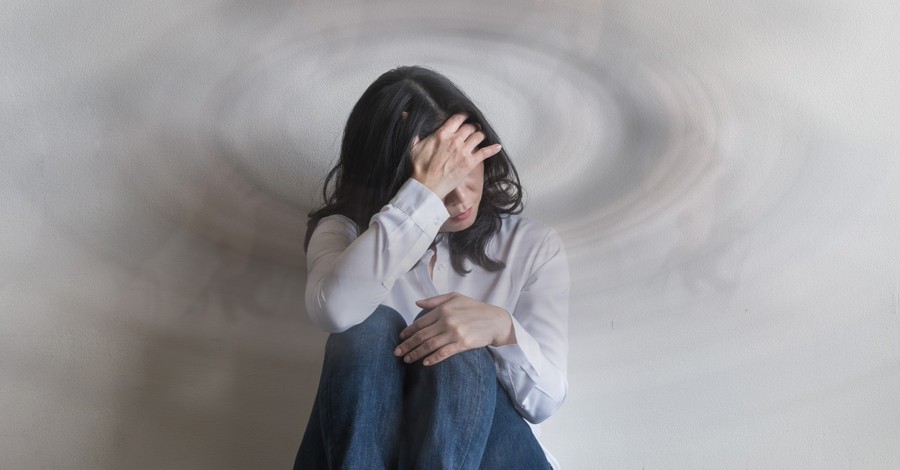 "All of us ... are born infected with the contagion of sin." —John Calvin, Institutes of the Christian Religion
There are some things we don't like to think about. There's something common to our humanity that has a strong aversion to certain topics and activities. We avoid them like the plague (pun intended). Things like public speaking, going to the doctor, losing a job, family conflict, paying taxes, getting a root canal, and, of course, the worst of all, death. The list may vary a bit from person to person, but we all have things we avoid thinking about.
One thing that would make most people's list of top things not to think about is disease, a deadly virus. After all, who wants to spend day after day for months on end hearing about a virus, thinking about a virus, and avoiding a virus? Nobody.
Yet when the coronavirus reached pandemic status, that's what we all did for weeks (and predicting for months as of this writing). We were all preoccupied with that contagion, consumed with it, and obsessed by the outbreak all across the globe. Due to circumstances beyond our control, we were forced to think about something we don't usually spend any time considering: a tiny virus.
We've all been constrained to confront an unsavory reality.
There's another subject that most people avoid like the plague. It's probably even more unpopular than a virus. What is it? Sin. Humans don't like thinking about sin. Especially their own. I don't, and you don't. Spending too much time focused on sin can be downright depressing. Who wants to examine faults, failures, and flaws?
Viruses and sin. Two things we avoid. Two things many more people are thinking about much more than usual. Two things that are more alike than you might think.
Sin Goes Viral
Sin is compared to many things in the Bible. Sin is like a seed that, once it's planted, brings a
bitter harvest. Jesus said, "It is not the healthy who need a doctor, but the sick. I have not come to call the righteous, but sinners" (Mark 2:17).
Let's look at a few of the comparisons and contrasts between coronavirus and sin and then open our hearts and minds to what God wants to teach us.
Comparisons
There are several interesting parallels between coronavirus and sin.
Like a virus, sin is invisible.
Like a virus, sin has symptoms.
Like a virus, sin is inward. It comes from deep within.
Like a virus, sin is real. It can be verified and diagnosed. As Reinhold Niebuhr once said, "The doctrine of original sin is the only Christian doctrine that is empirically verifiable."
Like a virus, sin weakens us and separates us from others.
Like many viruses, sin is deadly. Sin brings spiritual death or separation from God. "The wages of sin is death" (Romans 6:23).
Like a virus, sin spreads. It's a universal pandemic. It passes from parent to child and person to person.
Like many viruses, sin has no human cure. We can't cure the sin virus by our good deeds, church attendance, religious rituals, penance, or prayers. The Bible is clear that no amount of human effort can remove one sin. We're powerless to cure ourselves (Romans 5:6).
Contrasts
There are also important differences between a virus and sin. Unlike a virus that affects only a limited number of people, sin is carried by everyone. Even in the worst pandemic, many people can escape infection, but not sin. No amount of social distancing or handwashing can spare you. Everyone has it. Young and old, rich and poor, educated and uneducated, wise and foolish. The infection rate is 100 percent. No one is immune. There's no vaccine. "For all have sinned and fall short of the glory of God" (Romans 3:23). The German theologian Dietrich Bonhoeffer wrote in his book Creation and Fall that we live in a "fallen and falling world."
Unlike a virus, with sin no one is asymptomatic. Some people walk around with coronavirus and have no discernible symptoms. Sin, on the other hand, always shows itself in our attitudes and actions. You can't hide the ugly symptoms.
Unlike a virus, sin brings the judgment of God. A virus may kill the body, but sin slays the soul.
Unlike a virus, with sin, there's a 100 percent cure rate with the proper prescription.
Unlike a virus, sin can be cured forever. That's the good news for all of us infected with the pandemic of sin. There's hope. There's a cure. It works every time.
The Cure
When I was a boy, a well-known Bible teacher from Kansas City named Dr. Walter Wilson used to speak at our church. He was a medical doctor the Lord used to teach the Bible and share the gospel with people everywhere he went.
One day, Dr. Wilson was preaching in a church on a Sunday evening. In his message, he compared sin to a disease or virus. He detailed all the ways sin and a virus are alike. Dr. Wilson wanted the people to understand the cure for sin. He pointed out that when we get sick we visit the doctor and get a prescription to cure our illness.
He then asked, "Will having the medicine do you any good?"
There was a long period of uncomfortable silence. Finally, a young man in the back pew shouted out, "Not unless you take it!"
Dr. Wilson said, "That's right. It won't do you any good if you never take it."
I realize this story is very simple, but it drives home the essential message that the truth of the gospel must be personally received. The healing power of the gospel must be taken to have an effect. As life-giving and liberating as the gospel is, you have to receive it personally to get its benefits. You have to take it.
The only way to be cured and cleansed of sin is through the Lord Jesus Christ.
Taken from Corona Crisis: Plagues, Pandemics, and the Coming Apocalypse by Mark Hitchcock. Copyright © 2020 by Mark Hitchcock. Used by permission of Thomas Nelson. www.coronacrisisbook.com
Photo courtesy: ©Getty Images/Chinnapong
---
Mark Hitchcock has authored over 30 books related to Bible prophecy. He has earned Th.M. and Ph.D. degrees from Dallas Theological Seminary and is an associate professor there. He lives in Edmond, Oklahoma, with his wife Cheryl and serves as senior pastor of Faith Bible Church. He and his wife have two married sons and three grandchildren.
Facebook: https://www.facebook.com/DrMarkHitchcock/
Instagram: https://www.instagram.com/drmarkhitchcock/
Twitter: https://twitter.com/markhitchcock
---
---