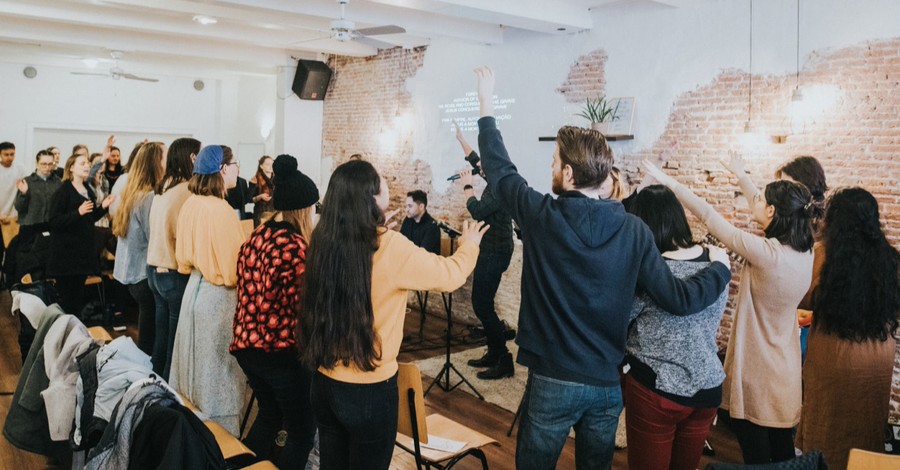 Staff leadership, shepherding, vision-casting, and sermon preparation come with new challenges and opportunities in a post-COVID-19 world. Many pastors are wondering what outreach and discipleship will look like after the pandemic and how they can best equip staff and volunteers for a new phase of leadership. I gathered together a panel of Senior Pastors to discuss these concerns on the future of pastoral leadership and hear their strategies for moving forward. The panel included:
Mark Pritchard, Senior Pastor/Elder, Church at the Gates
Mike Adkins, Senior Pastor, Grace Church
Marnie Crumpler, Senior Pastor, Bethlehem Grace Church
John R. Faison, Senior Pastor, Watson Grove Baptist Church
William Vanderbloemen, CEO and Founder, Vanderbloemen Search Group
Fatigue Amongst Staff and the Congregation
Our panel consisted of some church leaders that are resuming their in-person services with elements of online interaction and others who are continuing to hold only online services. Despite their different tactics, they are all experiencing the struggle of finding a balance between caring for their online community and those attending in-person services.
In both situations, there's still a great amount of exhaustion amongst staff members from balancing the previous tasks and responsibilities as well as the additional processes such as more services with fewer volunteers and shorter-term sermon planning. The congregations are also experiencing challenges from online fatigue to the fatigue that comes with the uncertainty of what the future of church services will look like in the future. Here are a few suggestions our panel has for addressing areas of fatigue:
Lack of ability to fellowship with others. Create ways for the church community to engage with each other through fun online meetings, workout sessions, bible studies, etc. throughout the week.
Leaders can't feel the energy and interaction from their members online. Have time throughout the week or after services to connect and engage with those online. An after-church coffee gathering on Zoom is a way to allow people to feel like they're experiencing community engagement.
Finding the balance of live services and online services. Provide a maximum amount of care for the maximum number of people who show up to live services. Also, continuing to have robust online services and providing care for the online community.
Providing pastoral care for fatigued staff members. Help and teach staff members how necessary boundaries are so they have time to decompress. Also, be intentional about cultivating a space for them to share prayer requests, praise reports, and concerns while keeping schedules the same.
5 Common Trends For Managing and Measuring Attendance
Gauge attendance by monitoring views on the online live stream platforms.
Measure engagement by inviting people to have dialogue online after sermons.
Implement more small groups to encourage more consistent engagement and connection despite social distancing.
Leaders have seen growth in attendance by providing pastoral care, being present, and being available to the church community. In fact, all of our panelists agree that COVID-19 has reminded us how important the role of shepherding is for pastors. While churchgoers can YouTube any sermon, there is nothing that can compare to in-person connection and care.
Increase in giving. A panelist mentioned the unique generosity of his congregation during COVID-19. For example, they had a desire to serve first responders by buying them all dinner one evening.
Sermon Planning and Contextualized Preaching
Before COVID-19, Senior Pastors were planning sermons six months to a year in advance. Now, they are finding that it's more beneficial and responsible as a leader to be flexible with planning in order to shepherd and lead those in their church community well. Planning according to what's relevant to the community allows leaders to guide their congregation and meet their needs in the middle of their reality rather than just sticking to a plan. Right now, guidelines and policies are changing every day. In order to lead well, listen to what your community is experiencing and speak truth and comfort into those situations.
Many leaders are facing the dilemma of responding to members who are eager to reopen and don't understand their church's decision to wait. One of our panelists shared that a wise way to respond to those who may feel this way is by telling them, "I love you more than I miss you." He emphasized the importance of taking the time and committing to prayer before making the decision to reopen. Many people are ready to return to church in-person, however, leaders are committed to looking at data rather than dates in order to ensure safety for their members. Pastors are unanimously committed to praying and seeking wisdom from Christ while also caring for their staff and members in the process.
As we continue to adjust to the cultural changes we're experiencing, one thing is clear. The future of pastoral care is the mission, not the message of the Senior Pastor. Having deeper connections with your community and those you serve will reach people in a much more powerful way than a far-reaching sermon. One panelist shared that they experienced more engagement with their staff interview videos than their Sunday messages. People are craving connection and the church is where fellowship and relationships thrive.
To view the webinar, visit here.
Photo courtesy: Sandro Gonzalez/Unsplash
---
William Vanderbloemen is the CEO and Founder of Vanderbloemen, which serves teams with a greater purpose by aligning their people solutions for growth: hiring, compensation, succession and culture. Through its retained executive search and consulting services, Vanderbloemen serves churches, schools, nonprofits, family offices, and Christian businesses in all parts of the United States and internationally. Follow him on Twitter @wvanderbloemen.
---
---