Yael Eckstein
| International Fellowship of Christians and Jews President
| Wednesday, March 11, 2020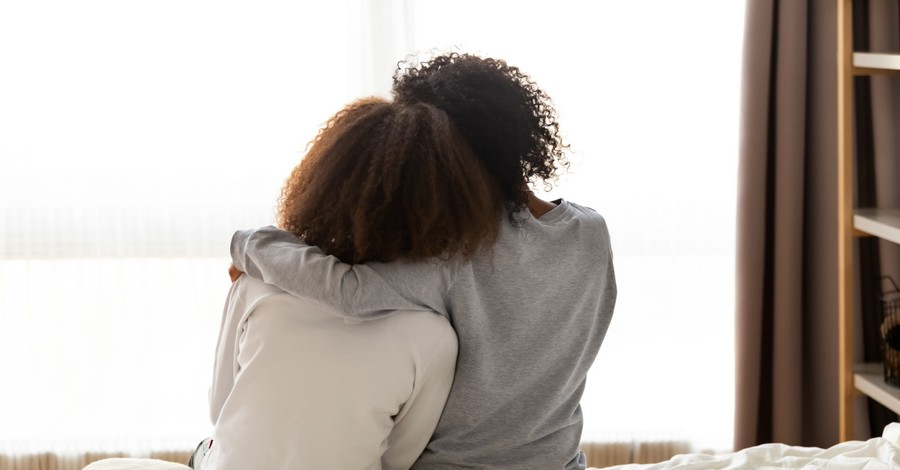 Many of us bear emotional baggage that we carry throughout our lives. It's the type of baggage that can slow us down, throw us off balance, and even threaten our mental well-being, just as carrying too much physical weight can.
Yet, the truth is that many of the burdens we bear are burdens we could put down if we wanted to, instead of endlessly suffering from them on a daily basis.
Specifically, most of us carry two types of baggage. One is the need for forgiveness.
This baggage contains guilt, shame, hopelessness, and sadness. The other is the need to forgive. This baggage is filled with anger, resentment, regret, and turmoil. Both have the power to prevent us from true personal and spiritual growth. Ridding ourselves of these burdens is freeing, and ultimately, life changing, yet neither is easy to put down.
In order to obtain forgiveness, we must be willing to humble ourselves and have the courage to admit wrongdoing. In order to forgive a person who has hurt us, we have to be willing to let go of the past and overlook another person's wrongdoings. Moreover, the need to forgive and to be forgiven are not only issues with other people. They are also deep needs relating to both God and ourselves. There is not a person on earth who does not need God's forgiveness.
The Bible tells us that, "Indeed, there is no one on earth who is righteous, no one who does what is right and never sins" (Ecclesiastes 7:20). As the apostle Paul wrote in the Christian Bible, "for all have sinned and fall short of the glory of God" (Romans 3:23). In addition, often the person we most need to forgive is ourselves.
Forgiveness is difficult, but its rewards are invaluable. We find forgiveness at the heart of some of the most pivotal events of Israel's history in the Bible.
One of the most impactful and emotional stories in the Bible is when Joseph forgave his brothers for what they had done to him. In Genesis 50:15, after their father Jacob had died, the brothers were terrified that without their father's protection, Joseph would take revenge upon them. Yet, Joseph had forgiven his brothers long ago, and in some of the most powerful words of forgiveness ever uttered, he reassured them, "Don't be afraid. Am I in the place of God? You intended to harm me, but God intended it for good to accomplish what is now being done, the saving of many lives. So then, don't be afraid. I will provide for you and your children" (Genesis 50:19-21).
Asking forgiveness, giving forgiveness, and attaining forgiveness are critical to living a healthy and happy life. As Jesus taught his disciples, "For if you forgive other people when they sin against you, your heavenly Father will also forgive you. But if you do not forgive others their sins, your Father will not forgive your sins" (Matthew 6:14-15). Forgiveness is not only good for the souls of others; it is good for our soul as well.
This is an adaptation of Yael Eckstein's upcoming book, Generation to Generation.
Yael Eckstein is the president of the International Fellowship of Christian and Jews. As President of The Fellowship, she also holds the rare distinction of being a woman leading one of the world's largest, religious not-for-profit organizations, having raised $1.8 billion — mostly from Christians — to assist Israel and the Jewish people.
Photo courtesy: ©Getty Images/Fizkes
---
Yael Eckstein is the president of the International Fellowship of Christians and Jews. As President, Eckstein oversees all ministry programs and serves as the organization's international spokesperson. She can be heard on The Fellowship's daily radio program airing on 1,500 stations worldwide. Before her present duties, Yael served as global executive vice president, senior vice president, and director of program development and ministry outreach. Based in Jerusalem, Yael is a published writer, leading international advocate for persecuted religious minorities, and a respected social services professional. As President of The Fellowship, she also holds the rare distinction of being a woman leading one of America's largest religious not-for-profit organizations.
---
---