Devin Vanderpool
| LiveBeyond
| Friday, June 7, 2019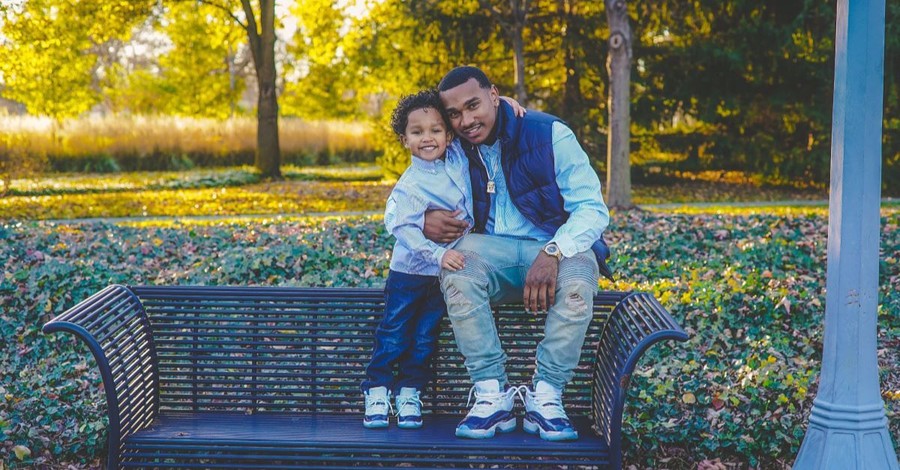 We are all too aware of the disheartening statistics about fatherlessness here in the U.S. According to the Census Bureau, more than 1 in 4 children live without a father in the home. The National Fatherhood Initiative has studied the impact of that absence and discovered that it's a primary factor in nearly all of the societal ills facing our nation. Children without fathers are:
o  4 times more likely to live in poverty
o  7 times more likely to become pregnant as a teen
o  Twice as likely to drop out of high school
o  More likely to abuse drugs and alcohol
o  Twice as likely to suffer obesity
o  More likely to commit a crime and go to prison
o  At greater risk of abuse and neglect
o  More likely to have behavioral problems
o  At twice the risk of infant mortality      
In Haiti, where our organization LiveBeyond works to provide sustainable solutions for this nation's extreme poverty, the statistics are likely even worse. Fathers rarely hang around after babies are born, and even fewer actually marry. Approximately 30% of women age 20-24 are married, compared to only 8% of men in the same age group.
As we provide nutrition, healthcare and education for the people we serve in Haiti, we also emphasize biblical teaching and the difference it can make in our lives beyond the spiritual. The Bible gives much instruction for parents, beginning with God's plan for marriage and families. Scripture agrees that parents have a vital role in raising their children in the training and instruction of the Lord, according to Ephesians 6:4. Fathers are a specific focus of this instruction from the Lord. They are the head of the house, the protector, the defender.
By advocating for the family unit through our evangelism efforts, we encourage men to marry the mothers of their children, thus making a commitment to their wives as well as their children. Not only is this biblical, but these men are more likely to be present and involved with their offspring. We have so many single mothers in our program that we also see a lot of opportunity for men to step into the role of stepfather when they marry these young moms. So, whether a biological father or not, the presence of a dad in a child's life can make an amazing difference. 
We have seen this play out in many of the families in our region, but I specifically think of a boy named Pierre* who has been in our program for many years, first as the son of a single mom whose partner had abandoned them. Pierre's mother suffered such great poverty that she placed him in an orphanage as she could no longer care for him.  While Pierre knew that his mother did this because she loved him, it was the absence of a father's love that caused him to act out, seeking attention from men who could serve as role models for him. 
As we got to know this family and helped Pierre's mother so that she could bring him home from the orphanage, she became involved with another man. They both became Christians and grew in their faith, and then married, knowing this was God's best plan for families. As Pierre's new stepdad took on the role of a real father for Pierre, it had a tremendous impact on his behavior, attitude and influence.  He no longer acted out, seeking attention from any male role model. As he felt loved, he grew in self-acceptance and self-confidence, and in fact, has become a leader who the other kids look up to.
We have seen right before our very eyes the difference it makes in a child's life to have a father in the home. It doesn't just prevent the social ills that seem to plague our culture today, but it provides hope for a brighter future – not only for those children but for entire communities. So let's celebrate our fathers this Father's Day, shining a light on the difference a father makes.
---
Devin Vanderpool is the Director of Communications for LiveBeyond, a non-profit humanitarian organization founded by David & Laurie Vanderpool in 2005 dedicated to providing sustainable solutions for poverty in Thomazeau, Haiti. 
Photo courtesy: Chris Benson/Unsplash
---
---