Rev. Dr. Paul V. McCullough, III
| Senior Field Manager for American Bible Society's Armed Services Ministry
| Wednesday, March 23, 2022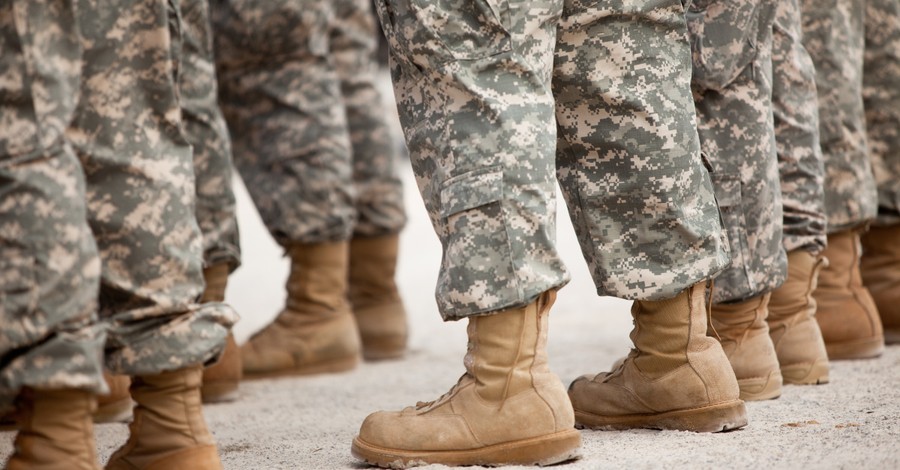 Americans like me have watched in horror over the past month as war in Ukraine has unfolded across our social media feeds and televisions. Friends in Ukraine have shared stories that personalize the atrocities: of children screaming for lost parents, of phone calls that will never be answered again, of parents clutching at their hearts as their sons and daughters are listed among those held hostage. Thousands have died in a short span, and millions have fled. Even more people remain injured and the emotional scars of this moment in history are too vast to measure.
We ask ourselves daily, what can we do amidst the suffering?
For over two decades, as an Army Lieutenant Colonel, I fought alongside my brothers and sisters in the Navy, Marine Corps, Air Force, and Coast Guard – as well as allies from dozens of countries – as an Army Lieutenant Colonel. Something I found to be true is that despite the color of our camouflage or the flag of the country we wore on our uniforms, we all understood something of the brotherhood of war.
The "brotherhood of war" is a term meaning that on the field of battle, you have your brother's back and they have yours. When bullets were flying or people were dealing with desperate circumstances because of a lack of basic necessities and enemy advances, we had to be united in caring for our fellow man.
Today, our world is wrestling with a new set of desperate circumstances. As we watch such large-scale suffering unfold, I urge people of faith to come together as a similar "brotherhood." We must grieve for those who are hurting, ask for protection over those who are fighting, and pray for peace in our time. As someone who has served abroad and who prays daily alongside and for American Military members, here are a few reflections of how we can support our brothers and sisters serving their country and fighting for what they believe in:
Pray for the people fighting. Service members are doing their duty, but it is a universal truth that war brings fear and burdens that those fighting will carry for life. Remember their humanity and pray for their souls.

Pray for the spouses and parents of people fighting. These individuals are left behind to keep the home fires burning. Their lives are filled with uncertainty and trauma resulting from the concern about their loved ones returning home.

Pray for the children of people fighting. These innocent, young lives didn't ask to be part of Military families, but they are, by no choice of their own. They are deeply concerned about their mothers and fathers returning home from war, often resulting in lifelong trauma.
Matthew 11:28 says, "Come to me, all who labor and are heavy laden, and I will give you rest." This verse brought me great comfort when I was deployed to Iraq, tired and battling for my very existence every day, and I pray it can bring comfort to others today. As civilians and soldiers continue to fight for their own lives, let's pray they look to Jesus to find rest.
The views expressed in this commentary do not necessarily reflect those of Christian Headlines.
Photo courtesy: ©Getty Images/MivPiv
---
Rev. Dr. Paul V. McCullough, III is a retired Army Lieutenant Colonel and serves as Senior Field Manager for American Bible Society's Armed Services Ministry.
---
---