Raleigh Sadler
| Author
| Wednesday, February 13, 2019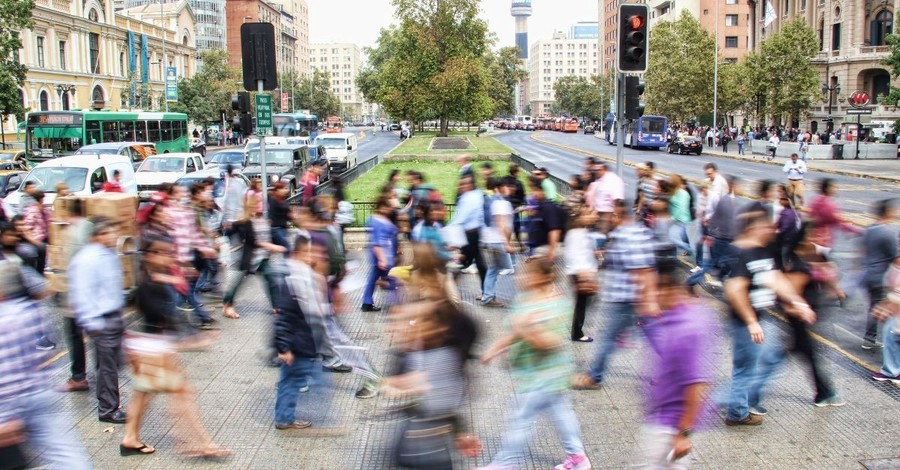 ---
If you've heard about human trafficking recently, chances are it's been in connection with the Super Bowl. Simply Google "human trafficking and the Super Bowl" and you'll render approximately 16 million hits. Every year, as we prepare to watch the big game, we are inundated with news stories of how human trafficking is at a fever pitch. 
For many, there is a connection between human trafficking and major sporting events. This connection began in 2011 when the Attorney General of Texas pronounced that the Super Bowl is the "single largest human trafficking incident" in the United States. In recent years, this statement has been hotly debated. 
Just a one-day snapshot
In the article entitled "Is the Super Bowl Really the U.S.'s biggest sex trafficking magnet?",journalist Sebastien Malo interviews Bradley Myles, the chief executive of the Polaris Project, a nonprofit working to combat and prevent modern-day slavery. "All this is, is a one-day snapshot into what otherwise is a 365-day problem," he told the Thomson Reuters Foundation. "The same traffickers that are committing trafficking . . . during the Super Bowl, they're going to wake up in the morning on Monday and do the same thing."
This idea of a "one-day snapshot" is a healthy corrective for many of us, whose awareness of human trafficking is limited to solely one weekend and one location a year. To give a little perspective, not only is this a year-round problem but human trafficking impacts as many as 40.3 million people around the world. It is a 150-billion-dollar industry, with $99 billion coming from commercial sexual exploitation and the remaining $51 billion coming from forced labor exploitation. These numbers alone illustrate that the problem is much more pervasive than we may first realize.
We are part of the problem
With this in mind, one thing is for certain: human trafficking, whether it is for sex, labor, or domestic servitude, thrives because the law of supply and demand is at play. Before we can be part of the solution, we must first realize that we are part of the problem. 
The demand to purchase sex or cheap labor lies in the hearts and minds of consumers like you and me. In other words, there would be no supply if there were no demand. For sex trafficking specifically, each call to an escort service or click on a pornographic site sends a signal to would-be exploiters. Tori Utley says it this way: "Put simply, without demand there would be no supply—there would be no customers for traffickers, thus no need to victimize men, women and children." This is why some people see large sporting events as hotbeds for human trafficking because with the influx of sports fans, there will be more demand for all types of illegal activity including sex trafficking.
According to the Polaris project, "[Human trafficking] is found during the Super Bowl, but it is also found at motorcycle rallies in South Dakota, in the fields of Florida, in gangs in California, and in brothels in Washington, D.C." Cases have been reported in every country as well as every state. No geographical region is immune. 
Let me be clear, human trafficking doesn't happen solely because of its proximity to a major sporting event, highway, border or city center. When we adopt this line of thinking, we tend to give ourselves an excuse to not get involved. We find ourselves saying things like "that's terrible, but it doesn't happen here? Not in my town!" 
The role of vulnerability
Rather, human trafficking can happen anywhere, because there are vulnerable people everywhere. To be succinct, human trafficking is the exploitation of vulnerability for commercial gain. Traffickers intentionally target people facing a litany of unmet needs, whether that need is material, physical, financial, emotional or psychological. Those often susceptible to the lures of a trafficker can include but are not limited to our neighbors who are: children, teenage runaways, families impacted by incarceration, immigrant communities, the homeless community, the LGBTQI Community, single-parent households, impoverished families, as well as those who are simply looking for love and acceptance. To be honest, many people in our neighborhoods and communities could be vulnerable to exploitation at this very moment.
So what can you do about it? Here are two things you can start doing today:
1. Look for vulnerability. First, you can begin looking for those that traffickers are likely to target in your community. Start with a simple google search. Begin to research the services offered around you. Ask yourself if there is one particular type of service that is offered more than others. For example, you may begin to notice that there are 5 nonprofits working with immigrant communities and only one working with single parent households. Then again, you may find a large number of organizations working with those currently experiencing homelessness. This process will give you an idea of the vulnerabilities near your home. 
After you have done your research, set appointments with local stakeholders. Talk to local law enforcement,  local non-profit leaders, the school board, medical professionals, those involved in homeless outreach, even those most vulnerable themselves. With each person, ask them to share about the needs that they believe are most prevalent. As you do this, you'll begin to see those who are most vulnerable. Only as our eyes are opened will we be positioned to actually help.
2. Look from vulnerability. If we are not careful, in attempting to help our neighbors, we may accidentally hurt them. Operating from our own hidden Messiah complexes, we often position ourselves as the "hero" hell-bent on saving the "damsel in distress." This type of "rescue" mentality not only misunderstands the role of trauma in exploitation, but it minimizes the agency of those that we want to help.
What would happen if we realized that we were vulnerable too? Earlier I mentioned that human trafficking wouldn't happen without us. The way that we consume creates demand. Though our needs may be different and perhaps more hidden, we also have issues. When this truth dawns on us, we realize that we have something in common with those with whom we are trying to help. Acknowledging our own vulnerabilities frees us to no longer see others as problems to be fixed but people to be loved.
Thus, though we may be hyper-focused during the Super Bowl, we must remember that trafficking happens every day and it always involves those most vulnerable. When we only focus on major sporting events, it limits our vigilance to only one day a year.
---
Raleigh Sadler speaks and writes on the topics of vulnerability and human trafficking. He has been published at The Gospel Coalition, The Huffington Post, and The Ethics and Religious Liberty Commission, among others. In 2013, he began a movement called Let My People Go, which grew into a nonprofit organization that comes alongside and empowers local churches to address the injustice of human trafficking in a holistic manner. His new book Vulnerable: Rethinking Human Trafficking was released on February 1.
Photo courtesy: Mauro Mora/Unsplash