Chris Palusky
| Bethany Christian Services President and CEO
| Thursday, March 19, 2020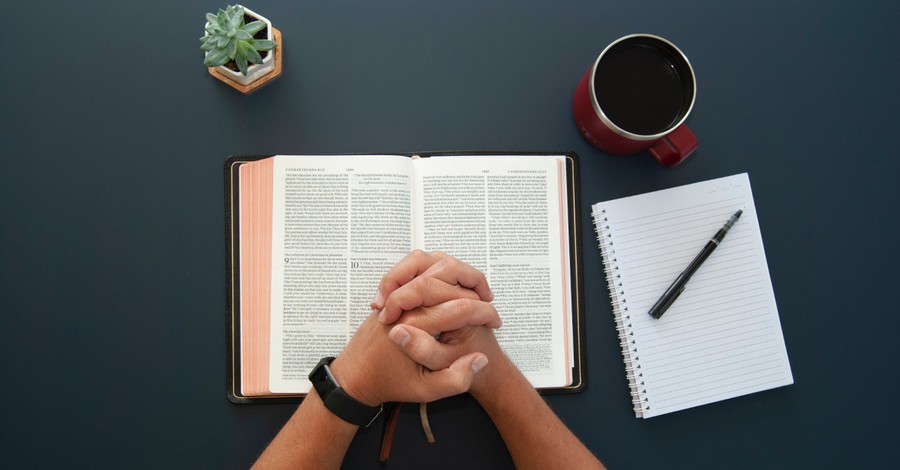 The world needs to see how Christians will respond to the coronavirus.
We all thought this year, this season, would be the quintessential season of partisanship and politics in America. Newsrooms prepared their campaign coverage, voters tuned into debates and poll coverage, and campaign signs popped up on seemingly every street corner. But then there are those things you just can't plan for: like a mysterious, easily transmittable virus we don't have vaccines or medication for just yet.
For my part, I had plans to write an article on something I'm very passionate about sharing: how the church has always been God's plan for answering the problems we face. I was going to discuss how so far – just a few months into 2020 – the faith community was at odds over an editorial by a Christian media outlet calling for the removal of President Trump. How it resulted in backlash from Christian leaders and even the resignation of a high-profile Christian journalist. How the President used the annual National Prayer Breakfast to criticize politicians who use faith as an excuse to oppose him, sparking a heated debate within the Christian community. And, how a long-standing debate continues about whether a political party is antithetical to religion or Christianity.
I thought the world would be watching how the Christian community would handle a divisive election year. That's not the case – at least not right now. Rather than watching how Christians react to an election cycle, Americans may instead be turning to faith to answer their questions about how to deal with worry, anxiety, fear and even death. And we have both the honor and the responsibility not only to be prepared to respond to them, but also to set an example through our organizations, leadership and relationships. How will Christians respond? Well, that's up to me and you.
As the President of a global Christian nonprofit, crisis situations are not new to me. As we speak, coronavirus has halted about two dozen of our family adoptions from China. We're working with authorities to keep up-to-date on the safety of these children; however, it's unclear when the adoption process can continue. Because of this virus, we're also seeing how vulnerable populations are suffering. Although people in low-income countries are at the same risk of contracting and transmitting the virus as anyone else, they typically have weaker health, water and sanitation systems. Their populations are vulnerable to increased displacement and religious persecution, resulting in more refugees and more orphans.
Here's what I've learned in a decades long career responding to tragedy and uncertainty: God is still sovereign in times of trouble. This is why I implore Christians during this time of living in the unknown to put the roots of their faith down deep and – as crazy as it sounds – have no fear.
Our passion, trust, and hope are misplaced when we pour them into our political leaders with the expectation that they are even capable of embodying the divine leader we need when the future is unknown. As Christians, we must be putting our trust in God and our passion into the simple ways we can be the hands and feet of Jesus to our own communities – especially in times of anxiety and confusion. As Psalm 37 tells us, "Commit your way to the Lord; trust in him."
Our response should stand out from the world, because fear does not control us. We're not ignorant, uninformed or careless. But, when we trust the plans of our God for our lives, we release our worries and anxieties to him and we live our lives in self-control and love. During this season, living out Christ's love probably has some unique outpourings. It may mean staying home, attending a "virtual" service this Sunday, or checking on your neighbors to ensure they have access to food and toilet paper.
Personally, in my walk with Christ, I've been able to see a "silver lining" in all of this. In what we anticipated to be the most divided time in our history, we have been given something to overcome together. There is no greater time than now for us, as a community of Christ-followers, to set aside our differences and look at our shared values – reliance on the Lord of Lords to help us navigate any situation.
If we approach this situation with compassion and not with fear, with our eyes on others instead of ourselves, we can come out of this pandemic more united and with stronger communities, more friends, and expanded understanding of someone on "the other" side.
Photo courtesy: ©SparrowStock
Chris Palusky is the president and CEO of Bethany Christian Services.
---
---