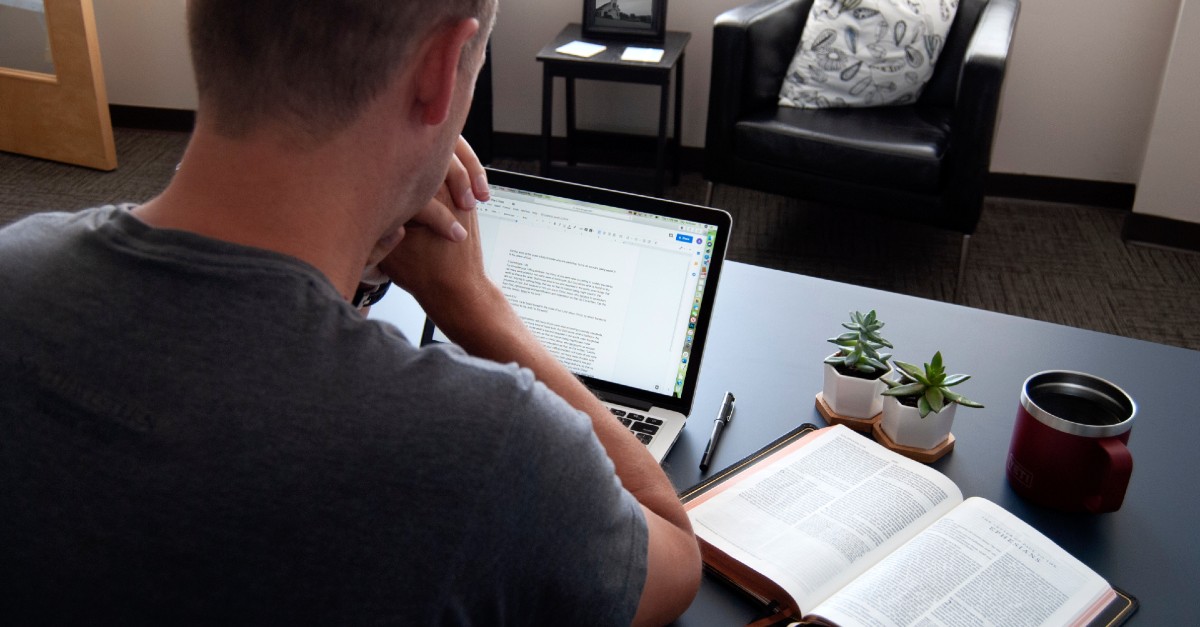 ---
These times aren't easy. While many continue to lose jobs and employer-based healthcare during the ongoing pandemic, the need for affordable and accessible healthcare has never been greater. How can you maintain your access to healthcare when you or someone in your family loses their job?
With twenty-one states reporting rising rates of coronavirus and the United States Department of Labor reporting an unemployment rate of 19.7 percent, many American workers are no longer able to rely on traditional employer-based healthcare to meet their medical needs.
In addition, if you or a loved one does lose their job, maintaining COBRA coverage is expensive – families pay an average of $1595 per month, and it only lasts for 18 months. What happens then?
One simple way we can maintain access to healthcare, even after losing a job, is to become a member of a Christian-based cost-sharing ministry, which shares funds among members to assist with incurred medical expenses. Joining a cost-sharing ministry is an effective way to make healthcare affordable and accessible without being tied to employment status.
Cost-sharing ministries are communities of like-minded people who agree to the biblical values of sharing to help one another pay their medical bills. While the membership requirements vary by organization, cost-sharing ministries match funds from member contributions to provide access to healthcare services at fair and affordable prices. As Ecclesiastes 4:10 states, "For if they fall, one will lift up his fellow. But woe to him who is alone when he falls and has not another to lift him up!"
One Christian-based organization providing affordable healthcare is Liberty HealthShare.
Liberty HealthShare brings like-minded, health-conscious people from across the country together to lift up their brothers and sisters through the sharing of funds to assist with medical expenses. By making monthly contributions through Liberty HealthShare's private, secure member portal called ShareBox, members voluntarily help one another with eligible medical expenses when they become sick or injured.
When you or your family require medical care, your eligible needs will be matched with shares from other members' monthly contributions, which are used to pay your medical expenses.
Facilitating the sharing of medical costs with a community of like-minded individuals is at the heart of what Liberty HealthShare offers and their ShareBox includes options to send prayers, well wishes, and messages of support to other members of the Liberty HealthShare community.
As a non-profit, faith-based organization, Liberty HealthShare operates in accordance with the principles of the Bible, and their values are clearly stated on their website: "We honor Christ by giving selfless service, compassionate living, acting with integrity and producing innovative solutions."
Liberty HealthShare members are health-conscious individuals who live active lifestyles. Their team of experts are industry leaders helping Americans who choose to control their own healthcare. And the support offered by fellow members through cost-sharing, prayers, messages of caring, and well-wishes brings members peace of mind.
Employment is precarious in these uncertain times, but with Liberty HealthShare's affordable cost-sharing options, you and your family can take comfort knowing you have control of your healthcare, and you can keep your healthcare even if you lose your job.
If you'd like to join a Christian-based healthcare sharing community, check out Liberty HealthShare today!
Image courtesy: ©Sparrowstock
To learn more about healthcare sharing programs at Liberty HealthShare, request a free decision guide.
Since 1995, Liberty HealthShare has equipped health-conscious individuals and families to make wise healthcare decisions. Our supportive community commits to bearing one another's burdens in prayer, encouragement, and financial support. By emphasizing good stewardship of our bodies and our healthcare spending, and providing helpful advice, we help our members stay in good health, budget for medical needs, and reduce the overwhelming complexity of navigating our nation's current medical care system.