Nick Hall
| President and CEO of The Table Coalition
| Updated: May 18, 2020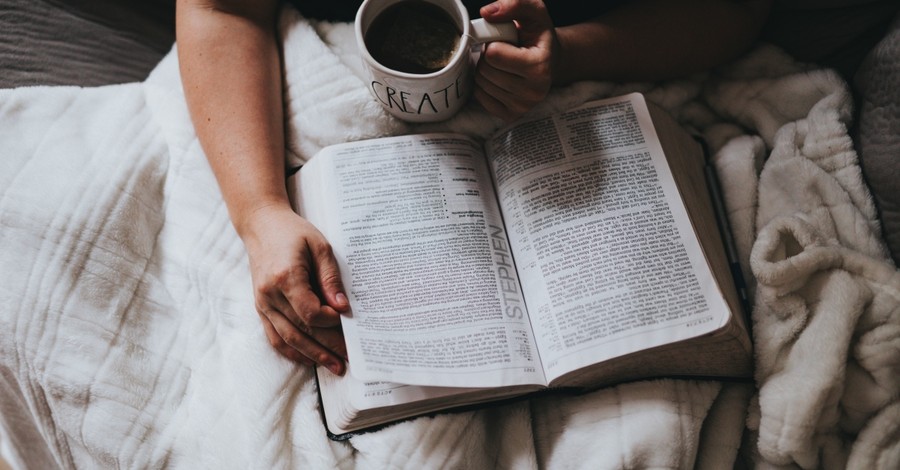 The coronavirus (COVID-19) has largely undone our busy schedules and social calendars. Prior to the COVID-19 pandemic, we were used to being out and about, running from this activity to that activity. We were used to freedom and distractions.
Now that we are quarantining at home and practicing social distancing, many of us have realized that we have a lot more time on our hands. And many of us are wondering how to fill that time. Some have vowed to start exercising more, take up a new hobby, learn a new skill or practice self-care.
While these things are good, there's something else that we should be doing during this time: getting into God's Word.
For several years of my Christian life I did not love God's Word.
And I'm a pastor!
I read the Bible. I knew it. I preached it. But I didn't love it. And I came to the point where I had to repent and say, "God, I don't love your Word."
That's where the idea for Year of the Bible came from. I, along with several other Christian leaders, wanted 2020 to be a year where people all over the world learned to love God's Word. Little did we know what this year would hold.
If you don't love the Bible, you are missing out. Some may think of the Bible as a boring textbook, a collection of fairy tales or as just plain irrelevant to 21st century life. In reality, the Bible is God's love letter to us. That's why I'm encouraging you to use this time of quarantining to get into God's Word.
King David puts it this way in Psalm 1:1-4:
"Blessed is the man [or woman] who walks not in the counsel of the wicked, nor stands in the way of sinners, nor sits in the seat of scoffers; but his [her] delight is in the law of the Lord, and on his law he [she] meditates day and night. He [she] is like a tree planted by streams of water that yields its fruit in its season, and its leaf does not wither. In all that he [she] does, he [she] prospers. The wicked are not so, but are like chaff that the wind drives away." (ESV)
You might think I'm crazy, but today, I challenge you to be like a tree. Without water, a tree cannot survive. And without God's Word, neither can our faith.
So, how can we grow?
1. Set aside time to meet with God.
Over the years, I've found that if I'm not intentional about setting aside time to meet with God, I won't do it. We make time for what is important to us. If we say that we love the Bible but never read it, chances are we don't actually love it. Set a reminder on your phone to read the Bible or write devotional time onto your calendar: hold yourself accountable.
2. Meditate on God's Word.
King David says that a righteous person meditates on God's law "day and night." Instead of reading or listening to the news as soon as you wake up or right before you go to bed, read your Bible. Pick out a verse to memorize and focus on reciting it in the morning and in the evening.
Consider this: the Bible has the ability to change your confidence, your authority, your anxiety, your depression, your relationships and your generosity.
Meditating on God's Word is about hearing God's voice. You can't know who God is, or who you are, without reflecting on what he has to say.
3. Use resources to guide your reading.
If you're not sure where to start reading, check out some of the resources we have available at YearOfTheBible.com. There, you'll find Bible reading plans, a daily Bible Recap podcast and more.
In addition, pray while you read. The Bible is more than a book; it's living and active. That's why it has the power to give us life and mature our faith.
4. Read with others.
While reading the Bible by ourselves can definitely be beneficial, we also need to encourage one another with God's Word and try to help each other understand it.
Because many of us are now physically disconnected from others, it's important that we stay in contact with one another. You can download our Move Closer app, which brings solid teaching from Christian leaders together with inspirational video and Scripture. You can also connect with your friends on the app!
And if you need assistance during this time: email your request to [email protected].
If you'd like to chat or pray with someone, text the word "chat" to 73738. We are here for you!
Attending church, small groups and prayer services is great. Serving others is invaluable. Listening to worship music is an excellent way to focus our minds and hearts. But the foundation of our faith has to be God's Word — especially now.
Making time to love the Bible will change your life.
Delight in God's Word. Be like a tree.
Photo courtesy: ©Unsplash/Nathan Dumlao
---
Nick Hall is the visionary of the Together movement, author of Reset, and the founder of PULSE, a ministry at the center of the largest millennial-led prayer and outreach efforts in the world. He is the president and CEO of The Table Coalition and sits on the board of the National Association of Evangelicals. Follow him @NickHall.
---
---