Pamela Hillman
| Chebarministries.com
| Thursday, October 4, 2018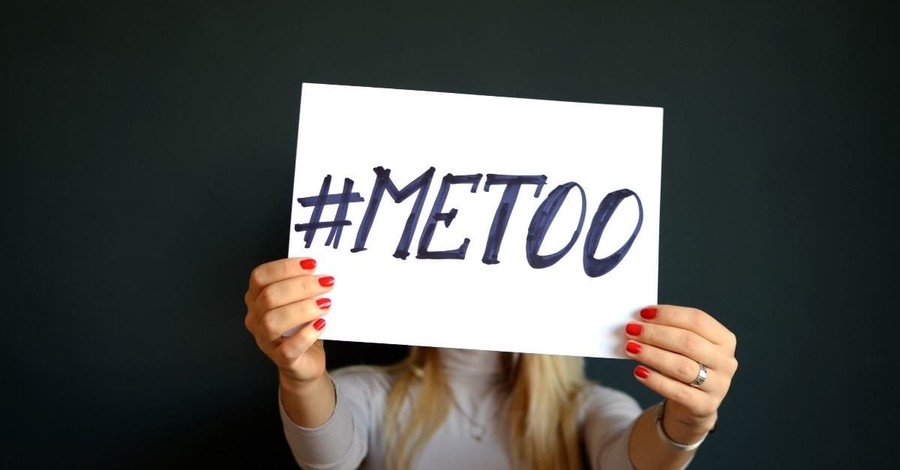 Last week Bill Cosby was sentenced to prison for drugging women and sexually abusing them. In the last 12 months dozens of men have lost their careers over sexual abuse scandals that began with Harvey Weinstein, the most powerful man in Hollywood. 
It has spread to dozens of other well-known men in entertainment and news such as Matt Lauer, Charlie Rose, Tom Brokaw, Ryan Seacrest, Al Franken, and Michael Douglas to name just a few. Not all have been tried in a court, but all have been accused. 
I am a survivor of sexual abuse. It began with my alcoholic father at the age of 5 and then other men close to my family who used gifts and manipulation to abuse me under the threat of death if I told anyone. I was once drugged and gang-raped by 6 men. 
The abuse led me into drugs in my early childhood and teen years to deaden the pain. I would live a life of drugs and promiscuity for 35 years. Even though I came to Christ at age 26 I was not able to get completely free from the drugs and the abuse until I was sent to a place of solitude to come back to Jesus in prison for 18 months in 2010. 
Prison actually became the launching pad to my freedom! Freedom from drugs, freedom from unforgiveness, freedom from my abusers, freedom from a horrific lifestyle that almost killed me. 
God showed me I could only be free if I began memorizing scripture. So, I began memorizing scripture 2 hours a day. I worked out for 2 hours every day too! I got free! I began to help other women get free too! Forgiving self was a biggie for most of us! 
I discovered that more than 80% of women in prison had been sexually abused. And the recidivism rate of those returning back to prison is over 80%. I began to invest my life into the women in prison to help them become free emotionally and mentally from their abuses, even some of themselves, and their destructive family systems. 
I started a ministry in prison called "Daughters of Zion, Women of God, Using their Time Wisely". God used my time in prison to help so many other women become free. I was released after 18 months and began a ministry called LifeChangersLegacy, Chebar Ministries.  God required me to forgive my accusers, even the man who set up the gang rape. I would see that man on the street, by chance, shortly after my release. He said he had to find me because he had to ask my forgiveness for what he did, in tears, I might add. He said he had come to Christ and had to ask for my forgiveness. God showed me my forgiveness from Jesus and my prayers for him was a key to his salvation. 
I have been clean serving the Lord since 2010 and have been ministering to women and men in prison all over the world since that time. I developed a one-year 4-phase curriculum and one-to-one mentoring program called, "I See ME Free" Incentive Mentorship Program! This program  allows people to mentor those in prison from the convenience of their home by computer email, video visit, and mail, never having to actually go into a prison. 
It has become a life-saver for those in prison, and many of the mentors have said, "It is a double-edged sword, they are receiving healing through it too. They get a workbook to walk-along-side the mentee in prison.
We currently have a waiting list for those wanting to get in the program in the prisons because of the need for mentors and need for funding to print the workbooks. If we don't reach them while they are in to bring about this change, from the inside out, they come out to become homeless or go back to the old ways and repeat the offense. 
Jesus said that when you visit someone in prison you are actually visiting Him. "I was naked and you clothed Me; I was sick and you visited Me; I was in prison and you came to Me" (Matt 25:36).
God has restored what the locusts have eaten in my life and I am a living testimony to our loving redemptive God. Today, I am happily married to my husband of almost 3-years who has an international vocational ministry. I am Founder and President of LifeChangers Legacy Programs, Chebar Ministries for the last eight years. 
Let us know if you would like to help those who need it most in prison. You can watch my short video testimony on our website.
Contact me at 
or 678-768-1978 to learn more. 
Photo courtesy: Unsplash/Mihai Surdu
---
---