Dr. Robert "Bob" Petterson
| Author and Founder of the Legacy Imperative
| Thursday, January 27, 2022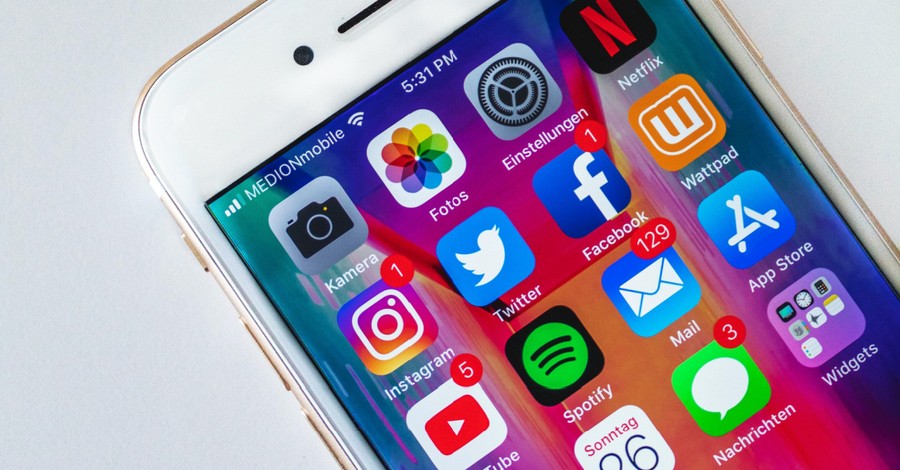 As teens' obsession with social media has grown, so has the suicide rate. A recent BYU study showed that suicide is now the number two cause of death among Gen Z's and Millennials, with the suicide rate among teen girls doubling in the past decade.
We hear a lot about school shootings and the opioid crises, but not many people are talking about teen death by social media. Like fire, social media can be a useful tool, but it can also get out of control and destroy lives.
Social Media as a Predator
1 Peter 5:8 warns us, "Be alert and of sober mind. Your enemy the devil prowls around like a roaring lion looking for someone to devour." Mostly he wants our children. And he has no greater weapon than social media.
We need to remember the admonition of Proverbs 24:11—"Rescue those being taken away to death; hold back those who are stumbling to slaughter." If social media is taking our children away to death, we need to rescue them. St. Paul is uncompromising on this: "If anyone doesn't take care of his family, he is worse than an unbeliever." [1Timothy 5:8]
If we neglect our children, the words of Proverbs 29:15 will come true: "… but a child left to himself brings shame to his mother." Many Christian parents have been shamed by the beliefs and lifestyles of children who have been seduced by social media. We worry about predators on the streets, but we often ignore more dangerous ones who prey on our children when they are on their social media devices.
Deceit vs. Reality
We are familiar with many of the dangers of social media over-use: the dopamine effect, access to inappropriate content, oversharing, cyberbullying, health risks from participating in social media stunts, etc. However, as believers, it is the fake reality that should trouble us the most, because truth is the very heart of our Christian faith. Jesus said, "I am the Way, the Truth, and the Life." [John 14:6] To follow the One called Truth means that we must walk in the truth. Jesus said, "… know the truth and it shall set you free." [John 8:32]
On the other hand, Satan trades in deceit and has twisted a good and useful tool, using it to spread deceptions and causing us to fool ourselves and others. Satan whispers his lies through social media. Jesus called Satan a "murderer"—the thief who comes to kill and destroy. [John 10:10] And he is killing our kids through the lies that social media spins. He's also killing a lot of their parents and grandparents too.
We must be on guard against the social media deceptions of comparing and competing and of allowing fake relationships to replace real community. Other ways social media has twisted the truth include too much emphasis on sexuality and not enough on modesty. It also causes us to waste time, lose sleep, become intellectually lazy and feel less empathy. I think we can agree that the great deceiver hit a gold mine with the tool of social media.
The Simple, Effective Solution
While social media has much good to offer us, too much of a good thing can become a bad thing. St. Paul said, "Let your moderation be known to all people. The Lord is at hand." [Philippians 4:5] The wisest man who ever lived wrote, "Like a city whose walls are broken through is a person who lacks self-control." [Proverbs 25:28] Nowhere is a lack of moderation more dangerous than social media gluttony.
We need not forsake social media forever, but an occasional fast could help get life back into proper balance. Parents of pre-teens should also think twice before getting their kids smart phones with all the bells and whistles. Parents of teens should limit their younger teens to 30 minutes of social media a day, and maybe an hour on weekend days. As they get older, this time may be increased – but not to three or more hours a day.
Finally, parents have to monitor carefully what their kids are watching. When the grandkids are over for a stay, grandparents should also monitor social media time. We should also guard against allowing the iPad or smart phone to become a convenient babysitter. We do our children no favors by gifting them with expensive digital devices. None of us would allow our kids to play with lions. Yet, we too often allow the lion of hell to devour and destroy our children through social media.
Smart phones, tablets and other devices are like loaded guns. They have good uses. But they are also extremely dangerous in the wrong hands or when used for the wrong purposes. What can be good can also be deadly. So, just like a responsible gun owner is trained in handling the weapon and knows to keep it out of the hands of children or others who are untrained, we should take the same approach with social media. We can't go wrong if we base our social media usage on the answer given to the first question of the Shorter Catechism of The Westminster Confession of Faith: "The chief end of man is to glorify God and enjoy him forever."
The views expressed in this commentary do not necessarily reflect those of Christian Headlines.
Photo courtesy: Sara Kurfess/Unsplash
---
Dr. Robert "Bob" Petterson is an author, speaker, former pastor and founder of the Legacy Imperative, a ministry devoted to inspiring, mobilizing and equipping grandparents, parents and other advocates for Millennials and Generation Z to evangelize and disciple their loved ones who are far from the Christian faith.
---
---