Dwayne Bond
| Wellspring Church Pastor
| Thursday, November 11, 2021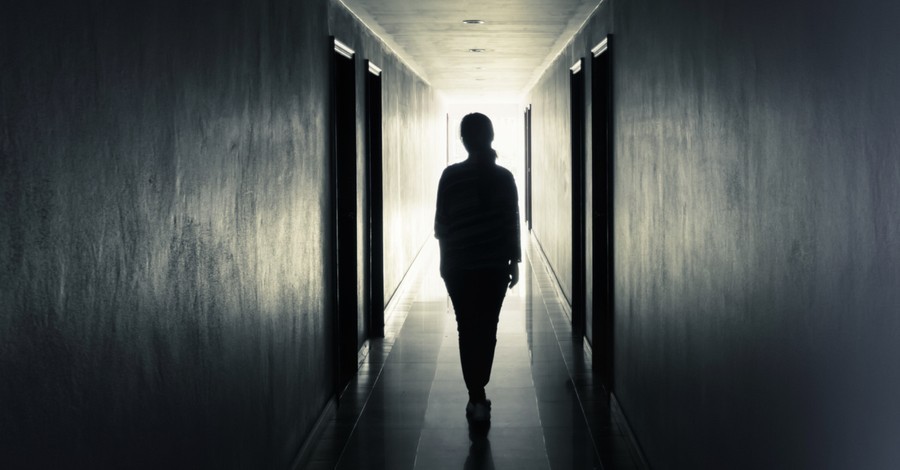 In art, liminal space is intentionally created for aesthetic purposes, designed to transition the viewer from one place or idea to another. In architecture, hallways are examples of liminal spaces. It's the thing in between. But liminal space isn't confined to art, and in fact, it is a helpful term for the collective time and place in which we all find ourselves in 2021. A recent Washington Post article talked about pandemic anxiety and how our current "prolonged liminal state is clearly taking a collective mental health toll."
What does this have to do with church plants and the Christian faith? Everything, I would assert. The continual toll that COVID-19 takes on all of us is never far from my mind. As the Acts 29 director of pastoral care working with pastors seeking to bring the gospel to bear on their communities, I am reminded of liminality and how stark, blank spaces can be redesigned to become opportunities for beauty and wonder with some imagination and intentionality.
The COVID-induced liminal space in which we now live is inviting us to create gospel beauty and hope even as we walk the long corridor toward the door that will lead us to a post-pandemic world. Here are just two things I have noticed in this space and how I believe we can refashion it into opportunities for evangelism, deeper discipleship, and community.
First, an increase in perceived liminality.
Rewind the tape, and at the start of summer, many of us were feeling more positive about where we were headed. As the number of COVID cases decreased, our happiness increased. And then the Delta variant came on the scene.
A recent Axios-Ipsos Coronavirus Index showed that compared to earlier this year, more Americans don't expect life to return to normal for some time. Thirty percent of people polled expect it to take more than a year for things to return to normal — triple the 9 percent who said so in June.
Another 24 percent put the timeframe from six months to a year—up 19 percent from June. Additionally, only 22 percent of people say that they have returned to their pre-COVID life (compared to 28 percent in June).
What does this lead to? In part, to what is sometimes called "surge capacity" — a collection of adaptive systems that psychologist Ann Masten says help us survive in the short term during acutely stressful situations. We go, go, go until we can't anymore. In short, we are all tired right now, and readjusting to new circumstances can seem overwhelming.
How often do we see this in the Bible? We see God's people resting by a rock, a stream, under a tree, even in gardens. We find God's people crying out in all sorts of circumstances, "How long, O God?" The cry seems to ever be on the lips of us mere mortals who realize that indeed we cannot see into the future.
But here is where the Christian comes in and where the church planter can thrive. As a guide (spiritual director) to those feeling immobile and disoriented in today's liminal space, we can prompt others to see God work in this in-between space. We have the opportunity to redefine liminality not as a means to an end, but instead as the transition place to the place where God is at work making us better able to enjoy him, while being prepared for what's next. As we invite those around us to see God at work, we help them to grow into people of deeper and richer faith.
Second, an increase in feelings of trauma, loss, anxiety, and depression.
COVID has led to a sense of living in liminal space — and it has brought with it feelings of sadness and loss and fear for many. Now add in other weighty issues of equality and freedom, economic instability, and continued unemployment. All of these can paralyze both the church and the world if we are not intentional about finding a way out. One licensed clinical worker said this of the way some are feeling today:
People who tend toward anxiety might be experiencing strong urges to make major life changes, she suggested; meanwhile, people who tend toward depression are feeling compelled to withdraw and shut down. Both reactions are grounded in the desire to escape.
Some Christians are reassessing their church commitment. Others are leaving their churches entirely. What this means for church planters is that we are going to need to be Holy Spirit-led and creative in pointing both our people and our communities back to God.
As much as I believe in the firm foundation of the church and am in agreement with missionary William Carey when he stated that, "The future is as bright as the promises of God," we cannot turn a blind eye to the present pain of those around us. The world is hungry for answers to their questions and healing for their pain. The gospel is the balm for the intense and prolonged negative emotions we are experiencing.
This liminal space has created anxiety in so many. But it is also a blank slate for us to point others toward a loving and faithful God. We do this through sermons on God's generosity and care toward us, through heart-touching worship, through communal and private prayer, and of course, through authentic community.
We must stay committed to brothers and sisters in faith and to extending an invitation for others to join the family of Christ.
But in this liminal space, we also have the opportunity to create something new — to invite others to know God better through other means — through creation, art, literature, and the mundane tasks of daily life. Though some aren't attending in-person services, we can still find God's creativity and beauty in the autumn leaves, while gardening, and through the hug of a friend.
We can pave the way for the church to look different as we make our way down the long corridor. Our end goal, after all, isn't just coping and thriving in this liminal space; it's a lifelong journey, aware of God's work and wonder in every phase of life.
For the Christian, liminal space is not new. For millennia, church leaders have been preaching on the already/not yet kingdom — the time in which we live between the cross and the new world, between creation and new creation.
This prolonged liminal space doesn't have the last word. The One who walks with us down this long corridor does. And he gives us continual hope. We just need to invite as many as we can to join us. "Walk with us," we say. "Let's see where we can find God's goodness as we travel from here to there."
The views expressed in this commentary do not necessarily reflect those of Christian Headlines.
Photo courtesy: ©Getty Images/Tapui
Dwayne Bond is an elder and serves as the lead pastor of Wellspring Church in Charlotte, North Carolina. He serves as director of pastoral care for Acts 29. In addition to pastoring, Dwayne has a passion for equipping the next generation of biblical counselors. He is on the board of directors for the Biblical Counseling Coalition. Dwayne and his wife, Leslie, have three children.
---
---