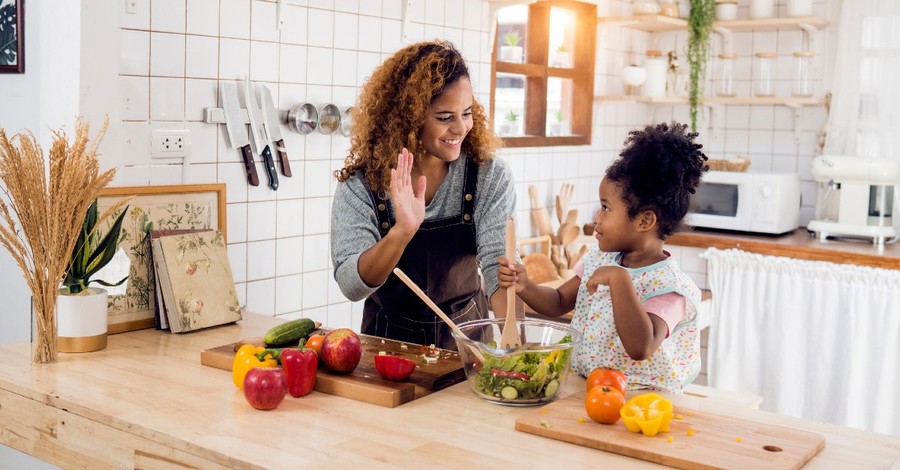 ---
God gives us many gifts each day. As spring flowers begin to bloom, we can see that God's hand is at work around us. As the ultimate Creator, we can see that He fashioned together various fantastic creations, but none of them can compare to his special gift to each of us – our bodies made in His image.
Our bodies are wonderfully complex structures that the Lord has entrusted each of us to nurture and maintain. We are exhorted to take good care of our bodies and use them to glorify God. Take a look, for example, at 1 Corinthians 6:19-20, which is just one of many Bible verses that refer to the importance of caring for our bodies, which says: "Do you not know that your body is a temple of the Holy Spirit within you, whom you have from God? You are not your own, for you were bought with a price. So, glorify God in your body."
Many Christians wake up and thank God for each new day. Yet, we know that our gratitude doesn't stop there. What if we said 'thank you' by doing a better job of caring for our bodies? Not only would we be showing God gratitude for our lives and His gift, but we would also be caring for our health and more able to perform God's work in our lives and where we live.
When we are healthy, we tend to feel better and happier, overall. This internal happiness can lead to sharing positivity and lifting others in our daily interactions. Seemingly inconsequential interactions with people at work, at the grocery store, or in our neighborhoods can significantly impact other's lives. We can shine bright when others need it most.
As Christians, we must steward the body that God has given to us, but this can be challenging with the structure of our healthcare industry as healthcare prices in the US continue to soar. For instance, the cost of medications continues to rise, the prices for medical services vary widely, and most healthcare programs are not affordable for many people.
Traditionally, healthcare was expected to remain separate from your spiritual needs. You paid into a system that didn't necessarily align with your beliefs. Your healthcare dollars would contribute to medical procedures or services that conflicted with your moral or religious beliefs.
Many people thought they didn't have another choice until they learned about an option that over one million Christians across the United States take part in, known as healthcare sharing. While many Americans, even many Christians, are unfamiliar with the concept of healthcare sharing, this method of paying for medical expenses has been effectively utilized for several decades. Healthcare sharing ministries are religious-based organizations that were granted an exemption in the Affordable Care Act that allows their members to avoid paying healthcare-related tax penalties as long as they are a member of an exempt healthshare.
While many Americans, even many Christians, are unfamiliar with the concept of healthcare sharing, this method of paying for medical expenses has been effectively used to help people in need for several decades.
Healthcare sharing ministries are made up of like-minded people who come together to share medical expenses. While there are healthcare sharing ministries of various sizes, one of the largest is Liberty HealthShare.
The concept behind how Liberty HealthShare members pay their medical expenses is simple.
Here's how it works. Each month, a sharing member submits a monthly contribution, and that money goes towards another member. Then, when you have an eligible medical expense from a medical service, you submit it to Liberty HealthShare, and your fellow members pay it. Medical costs and resources are shared among members, much like the church in Acts.
It's genuinely a real-life example of bearing one another's burdens and sharing what we have as we are instructed to do in Galatians 6:2.
In addition to bearing the burdens of our fellow brothers and sisters in Christ, Liberty HealthShare also empowers members to care for their health. Members choose their healthcare providers and receive the resources and coaching needed to live their healthiest life. Members understand the responsibility we all have as God's workmanship to steward our health and our shared resources.
As a Christian and nonprofit organization, Liberty HealthShare aims to keep its healthcare sharing programs affordable for its members, so they can access the medical care they need.
Liberty HealthShare offers four healthcare sharing programs to fit various financial needs and family sizes.
Their programs start at $199 per month for singles and $399 per month for families, with more comprehensive programs available for those who are interested. These programs include sharing eligible medical expenses for many medical services, including preventative care, and discounts on prescriptions, and access to telehealth.
Healthcare sharing ministries, such as Liberty HealthShare, understand the importance of being a good steward to our gift from the Lord. That's why they offer Christians across the United States with an affordable way to get the medical care they need without sacrificing their morals or beliefs. You have the opportunity to care for your health with like-minded individuals committed to supporting you and your health and get back to living in a way that matters.
Image credit: ©Getty Images / Thana Prasongsin
To learn more about healthcare sharing programs at Liberty HealthShare, request a free decision guide.
Since 1995, Liberty HealthShare has equipped health-conscious individuals and families to make wise healthcare decisions. Our supportive community commits to bearing one another's burdens in prayer, encouragement, and financial support. By emphasizing good stewardship of our bodies and our healthcare spending, and providing helpful advice, we help our members stay in good health, budget for medical needs, and reduce the overwhelming complexity of navigating our nation's current medical care system.