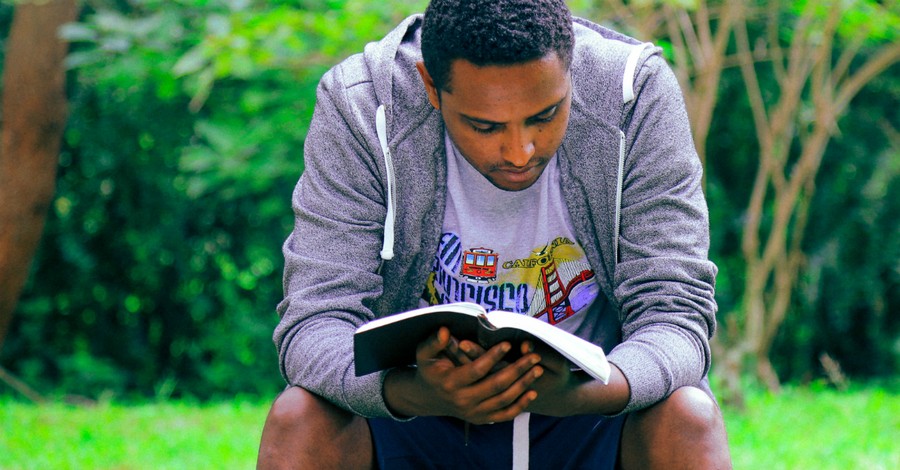 Jobs. Spouses. Healings. Salvations. Buying that first house or waiting to binge the next season of your favorite show, we've all experienced waiting longer than we'd like for things in our lives. What do we do while we wait for our efforts to bear fruit? Well, you're in good company. David, Joseph, Moses—the Bible is full of stories of awful, arduous waits yet thankfully, like the DMV, satisfying and purposeful payoffs eventually came for those who persevered.
Whatever your circumstance, here are six scriptures to use both to encourage yourself and to pray into your waiting journey.
"God is able to make all grace abound to you so that having all sufficiency in everything you may have an abundance for every good deed."
Not only does God own the sheep on a thousand hills, He is also able to make grace abound so that you can be blessed to be a blessing. There's even a formula to this given in verses 6-7 that if you sow bountifully you will reap bountifully (and if sparingly, then sparingly) not "grudgingly or under compulsion, for God loves a cheerful giver." This can apply to anything; if you want favor, give favor. If you want people to respect your contributions, give honor to others with abundance and a happy heart, not as compelled. As you look to bless others, your eyes of grace are bound to see more abundance around you than before.
"Let us not become weary in doing good, for at the proper time we will reap a harvest if we do not give up."
Now that is an encouraging word! Though you may say "yes" at the proper time, a day is like a thousand years and a thousand years like a day to the Lord, so that leaves some worry in just what this timing might entail! I feel you, but He is not a man that He should lie. If you keep going, His Word promises there will be a harvest for those good works. Disappointment with the timing brings us to the next scripture.
"Hope deferred makes the heart sick, but desire fulfilled is a tree of life."
Maybe you're at this place and you've waited longer than your emotions can take. Your hope has been deferred so many times it seems a childish whim to even bother hoping again. It's okay to feel this way, but take the time to express yourself to God. He knows what you're feeling anyway, and it doesn't scare Him. He created you to have dreams and desires and needs. Being a master of timing, He is not unfamiliar with waiting.
Look through your life and examine some past things that didn't happen right away. When those finally happened, did it have more significance in your life because of that particular timing? God is the giver of exceedingly abundant gifts and blessings. So push that deferment away from your heart and have FRESH HOPE! And when that desire is fulfilled, you will have a testimony of the goodness of God that is not only a tree of life to you, but to all who hear your story. Your testimony has power. Which leads us to the next scripture.
"Finally, be strong in the Lord and in the strength of His might. Put on the full armor of God, so that you will be able to stand firm against the schemes of the devil…and having done everything stand firm. Stand firm therefore …"
There's excellent stuff in between those …"s, but Paul's great call to action here is to stand firm in the full armor of the Lord. To stand! As you wait in faith, that is an act of defiance against the schemes of the enemy, for his plans are for you to grow weary and quit. After all, maybe God just forgot about you right? Don't be fooled, and don't think you're alone… Sometimes progression simply looks like holding your ground.
"The Lord is near to the brokenhearted and saves those who are crushed in spirit."
You are not alone in this wait. God is right there with you. If you're brokenhearted in this waiting, or even if you're weathering it just fine, ask God to make His loving presence known to you now, in a tangible way. It could be you feeling His nearness, or a sudden reminder of some way you've felt connected to Him in the past.
As you know that this victorious warrior is with you, for you and working things together for your good, then stand, keep hoping, do not grow weary in doing good and know He will make an abundant harvest in your life.
"For I know the plans I have for you, declares the Lord, plans for welfare and not for calamity to give you a future and a hope. Then you will call upon Me and come and pray to Me, and I will listen to you. You will seek me and find Me when you search for Me with all your heart. I will be found by you, declares the Lord, and I will restore your fortune …"
The future is unknown, but God is powerful and His plans for you are good. He is always faithful, and His intentions are always kind. At the end of the day, it all boils down to will you trust Him?
Photo courtesy: ©Unsplash/Gift Habeshaw
---
LightWorkers' mission is to create engaging, uplifting and inspirational content that breaks through the clutter, building a community of sharing and igniting a movement in the real world that motivates people to celebrate and share the good all around them.
Visit their website.
---
---