Michael Milton
| World News Service
| Tuesday, August 17, 2021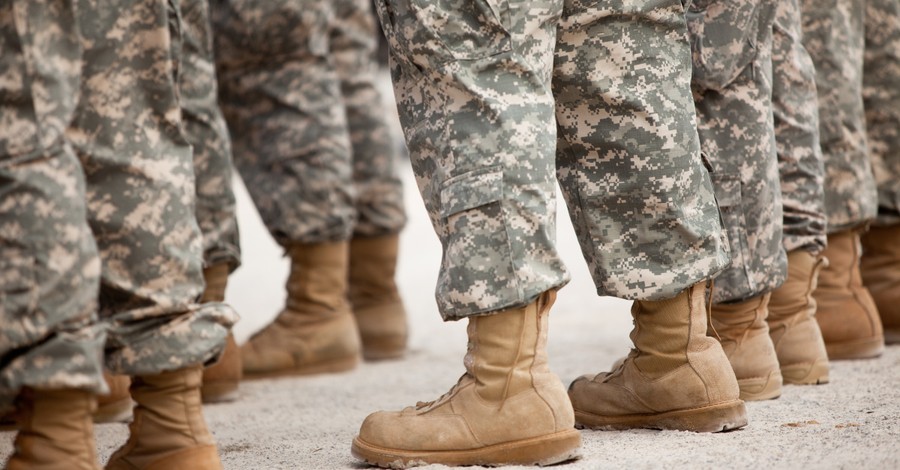 ---
Job well done
Fret not thyself because of evildoers, neither be thou envious against the workers of iniquity. For they shall soon be cut down like the grass, and wither as the green herb. – Psalm 37: 1. KJV
I served most of my adult life in the United States military service. I wore the uniform of the United States Navy and the United States Army. I began in Naval intelligence, and I finished as the Command Chaplain of the largest reserve global intelligence unit on earth: The US Military Intelligence Readiness Command. Along the way, I have counseled many Veterans, many active-duty, guard, and reserve members from all branches of service. I share a deep and abiding camaraderie with the uniform services of the United States of America. I want to speak today as a Chaplain.
Today we will scribble words in our diaries to mark one of the most heartbreaking and consequential moments in American foreign policy. The wholesale withdrawal of American troops without conditions, that I know of – and I am only going on the words of the President of the United States given at a press conference a few weeks ago, and the official Department of Defense spokesman on Friday, 13 August 2021(about 72 hours prior to this writing) – has, undoubtedly, led to the lightning-speed fall of the struggling Democratic nation of Afghanistan, and a successful coup d'état led by Taliban forces aligned with freed Al Qaeda fighters. Mercifully, our troops, in a scene reminiscent of another political retreat in 1975 (Saigon), evacuated the ambassador and State Department employees from the American Embassy before it was assaulted.
I am repeating the sad news that you who are reading, surely, already know. Yet, I had to replay the tragic summary in order to convey the words that were on my heart.
I write to every Soldier, Sailor, Marine, Coast Guardsman, Airman, and Merchant Mariner who so bravely supported the logistical efforts in defending our nation in the war since 9/11. Listen up, troops. The old Chaplain has a "Word-of-the-day" for you. "Trooper, you kept your country safe. You did your job, and you did it with unsurpassed honor. And victory. Job well done. I thank you, and America thanks you."
If you hear an uninformed and thoughtless statement like, "Well, I guess it was all in vain;" or, "The American, British, and Allied lives lost, bloodshed, and limbs lost, were just all in vain;" I want you to remember this: the American Armed Forces, along with those British partners, and our allies, sacrificed greatly and successfully to protect this nation from a massive attack by the enemy. You did your job, and you did it with honor. Do not for one minute contemplate that your service was in vain. Millions of Americans will rest comfortably in their homes tonight because you gave your all; and willingly laid down your lives, in the most professional and compassionate posture, to guard the homeland of the United States of America. You should be rightfully proud of your service. Do not allow political miscalculations to diminish the tremendous victory that you secured during these 19 years and eleven months.
It has been my honor to have also counseled and encouraged and served alongside our allied troops. You must also be proud of your service to your country and to the defense of Western civilization and the Judeo-Christian bedrock on which she has been built. We did not want this war. We did not fire the first bullet. However, you returned fire with the careful, humane, and courageous aim that causes your American cousins to be proud. I have served with our closest ally, the courageous British troops, and I have served with Eastern European troops of several nations, along with the army, navy, and air forces of Australia, Canada, New Zealand, the Netherlands, France, and Norway. I salute you. I want you to remember that your sacrifices are not in vain. You have defended and secured liberty for your nations and for the world. Thank you.
The Taliban-take-over comes with tears, uncertainty, and regret. I pray the American people will realize that events like these will undoubtedly cause a rise in mental health crises and other physical maladies within the veteran community). I anticipate a wave of new cases at our Veterans Administration facilities. We need to pray for our VA chaplains, VA counselors, VA physicians, mental health workers, and all of those who are doing their very best for our very finest.
Most of our veterans identify the fraternity of other veterans and present Armed Forces members. You will often see them wearing baseball caps with either their branch of service or the unit they served. Others might express their fraternal dedication with a T-shirt. They do not wear these iconic garments to grab attention. They wear these signs of service in order to seek out other veterans. These vets recognize that those brothers or sisters understand the sacrifice and the continuing costs of military service.
Having said that, this is a time for all of us to raise our situational awareness — not only of threats against our country—but for veterans around us. Whether in the coffee shop, diner, the hardware store, or just out on the street, see if you can locate one of those veterans. Today is a hard day. Our Veterans need to be reminded that they did their job and they did it well. Your words can reduce the anguish, sense of loss, and that most haunting phantom of war—the unfounded but undeniable sense of meaninglessness.
May I make a suggestion? Instead of saying, "Thank you for your service" (always a beautiful gesture that I assure you is deeply appreciated), consider an additional phrase; one that will distinguish between political losses and military victories:
"Job well done. For 20 years, you fought night and day so that our country could be protected. You were successful. Thank you."
The views in this commentary do not necessarily reflect those of Christian Headlines.
Photo courtesy: ©Getty Images/MivPiv