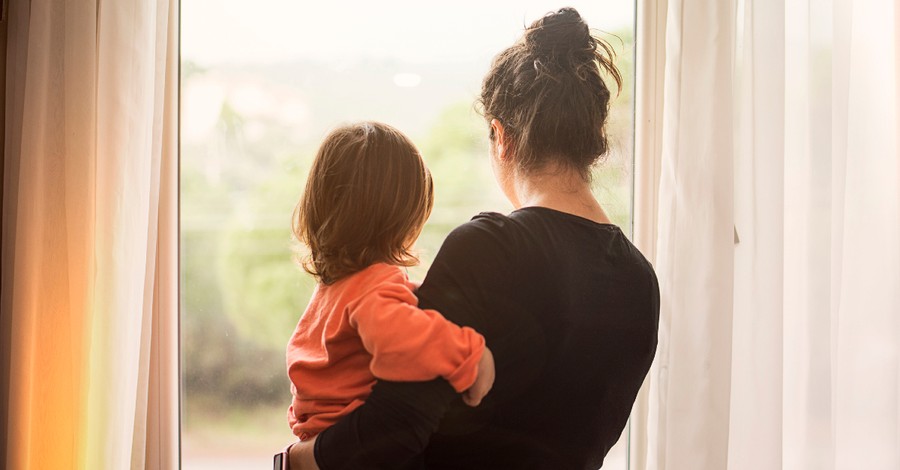 ---
A new study sheds light on the ways that some U.S. households differ from other countries in the world. The Pew Research Center recently released its findings of single-parent homes, showing that the United States "has the world's highest rate of children living in single-parent households."
For the past few decades, the number of children living with a single parent has risen, but according to pewresearch.org, this trend has gone along with a "decline in marriage rates and a rise in birth rates outside of marriage." According to the U.S. Census, however, the majority of children still live with two parents.
The global average of children living in single-parent homes is 7 percent, while the study shows that in the U.S. alone, 23 percent of "U.S. children under the age of 18 live with one parent and no other adults."
Other countries provide different statistics in this area. The amount of children living in single-parent homes in China is 3 percent, the rate increases slightly in Nigeria at 4 percent and Canada at 15 percent.
The reasons behind this trend are mainly unclear, although the cultural differences of countries can also be noted. While children in European countries are less likely to live in single-parent homes than those in the United States, they are more likely than those in Asia. The rates for the United Kingdom (21 percent), France (16 percent) and Germany (12 percent) near the high rate of the U.S., but do not surpass it.
It is also less common for children in the U.S. to live with other family members, at 8 percent of children who do so, whereas the rest of the world has a rate of 38 percent of children who live with relatives.
The Pew Research Study also shows that Americans tend to live with their parents at high rates in early adulthood. 20 percent of Americans between the ages of 18 and 34 make up "adult child households," defined as "at least one parent living with one son or daughter 18 or older and no minor children or other family members."
Some U.S. groups have weighed in on the matter—including Glenn T. Stanton, director of family formation studies at Focus on the Family.
Stanton told Christian Headlines that the data was "disturbing," adding that "largely those in the 'lower half of the socio-economic scale live in single-parent homes' and have 'babies outside of wedlock.'"
Stanton called the study a "national tragedy," noting that it has been a problem for a while. "These numbers are growing dramatically for the high school educated and declining for those with college and advanced degrees," Stanton added. "This means that the kinds of families they are forming will serve to trap them in the underclass, making it nearly impossible to climb to higher social rungs."
It remains to be seen if and how this rate will change with economic trends. in the United States and around the world.
The full study can be read here.
Photo courtesy: ©Getty Images/Kaan-Sezer
---
LightWorkers' mission is to create engaging, uplifting and inspirational content that breaks through the clutter, building a community of sharing and igniting a movement in the real world that motivates people to celebrate and share the good all around them.
Visit their website.