Dr. James Emery White
| Gordon-Conwell Theological Seminary
| Monday, September 16, 2019
For more than 50 years, Michael Haynes served as pastor of the historic Twelfth Street Baptist Church in the Roxbury district of downtown Boston. Twelfth Baptist Church is a direct descendant of the First African Baptist Meeting House on Beacon Hill, founded in 1805. In 1840, a band of dissenters from the church felt led of the Holy Spirit to become involved in the Underground Railroad, an organized means of smuggling slaves from bondage in the South to freedom in the North. They became known as the Twelfth Baptist Church of Boston.
When I first met Michael, I asked him what he did. He said he was a pastor of a church. "Just a little church, in Roxbury. That's my ministry. Just three or four city blocks." One of the first persons on those blocks that he had a chance to serve was a young man named Martin Luther King, Jr., given his first ministry opportunity in a local church by Michael.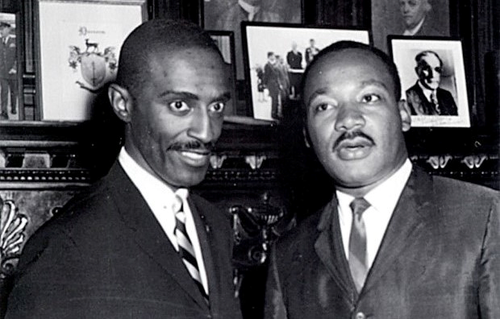 Michael kept serving those few city blocks, always with a vision for changing them. And they needed change. Michael's world has been a world of drug dealers, pimps, gangs, poverty, homelessness and racism. He knew from the beginning that any real change would rest on leadership. Not just his leadership but a generation of leaders.
Leaders like Martin.
But even more to the point, though he would never make such a claim, leaders like himself who would take up residence on their own few blocks in areas around the country and around the world where nobody would naturally want to reside. So he began talking about training leaders, praying about training leaders, casting vision about training leaders, until finally he witnessed its reality. First with a few classes at Twelfth Baptist, then as an extension center of a seminary, finally as a full-fledged urban campus.
Today you can travel to Roxbury, Massachusetts and visit the Center for Urban Ministry Education (CUME) campus. Today, CUME has become one of the leading urban training centers in the United States, teaching every week in six languages, developing hundreds of leaders for urban ministry. Fittingly it meets in the Michael E. Haynes building.
As an article in The Boston Globe noted, those he personally mentored, "many through a high school club known as 'The Exquisites,' went on to become prominent figures in the church, and in higher education, politics, journalism and medicine." Through his connections (he could pick up the phone and easily call anyone from Billy Graham to Red Auerbach), he helped countless numbers of young men and women reach their fullest potential in life.
He became one of my true friends during my time as president of Gordon-Conwell Theological Seminary where he graciously served on the Board of Trustees.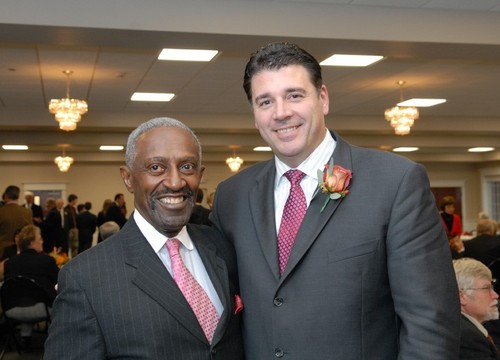 Michael died this past Thursday at the age of 92.
As the Boston Globe noted, "A great and mighty tree has fallen in the city of Boston… Dr. Haynes was a seminal figure who shaped the history not only of Roxbury and African-Americans in Boston, but the city of Boston… his influence reached throughout the world."
All from three or four city blocks.
James Emery White
Sources
James Emery White, Christ Among the Dragons.
Michael Levenson, "The Rev. Michael Haynes, Who Made an Impact Across the State, Dies at 92," The Boston Globe, September 13, 2019, read online.
About the Author
James Emery White is the founding and senior pastor of Mecklenburg Community Church in Charlotte, NC, and the ranked adjunct professor of theology and culture at Gordon-Conwell Theological Seminary, where he also served as their fourth president. His latest book, Meet Generation Z: Understanding and Reaching the New Post-Christian World, is available on Amazon. To enjoy a free subscription to the Church & Culture blog, visit ChurchAndCulture.org, where you can view past blogs in our archive and read the latest church and culture news from around the world. Follow Dr. White on Twitter, Facebook and Instagram.