Dr. James Emery White
| Gordon-Conwell Theological Seminary
| Monday, February 4, 2019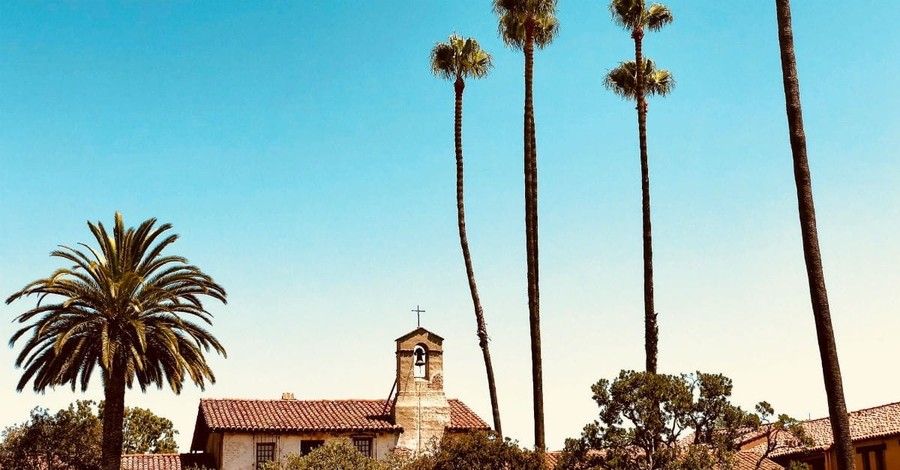 When I started Mecklenburg Community Church (Meck) back in the fall of 1992, there was one and only one way to jumpstart a launch and draw a crowd.
Direct mail.
Phone banks were passé and annoying to people. Door-to-door visitation was even worse in terms of positive acceptance. Ads in the newspaper were expensive and largely confined to the "church" page, which, of course, the unchurched would ignore. And the internet? It didn't exist in 1992. Not for the masses. So there was no way to use such things as email or social media or any kind of digital marketing.
With direct mail, you could anticipate approximately 2.5 - 3% return; so mail 10,000 invitations to your church start, and you could realistically hope and pray for 250 - 300 at the first service.
Those days didn't last, and it wasn't long before direct mail was so overused people became numb to "junk mail." The new name of the marketing game became digital.
So what's the new hot thing in marketing?
Direct mail.
According to Printing Impressions: "Direct mail is having something of a Renaissance right now. A booming economy, coupled with ever more precise data sets – and the ability to make sense of them – has led to direct mail campaigns that are more targeted, and more effective, than ever before. Marketers and brands are returning to the medium, seeing the physical pieces as a premium tool they can use to cut through the digital clutter."
I couldn't agree more. In fact, speaking of digital clutter, it is forecast that 30% of consumers are already using ad-blockers. Remember how much fun it was to get surface mail in your mailbox? Direct mail appeals to an entire generation that has grown up with all of their messages delivered to them on a screen. At Meck, for these reasons and more, we have started to fold direct mail back into our own marketing efforts, and we have found renewed success.
But there are two keys to this success.
First, it must be targeted—not just to a group of consumers, but a group of individuals. "Personalized, relevant messaging is now a requirement for effective direct mail campaigns, especially when sent to Millennial and Gen Z consumers," notes Jim Andersen, CEO of Chanhassen, Minnesota based IWCO Direct.
Second, any and all direct mail must provide a bridge to a digital experience. It should lead someone to visit a website and online browsing. "The tangible, physical nature of direct mail captures a prospect's attention," Andersen adds, "while QR codes, augmented reality and other technologies make that direct mail piece the springboard into a dynamic digital interaction between brands and prospects."
Of course, the greatest marketing effort is word-of-mouth; in other words, people inviting people. But print and digital marketing has its place as we reach out with every avenue available to us for the sake of the gospel.
And right now, staying on the cutting edge of that marketing means going back to the future.
James Emery White
Sources
Toni McQuilken, "The Top 5 Direct Mail Printers and Segment Outlook for 2019," Printing Impressions, December 17, 2018, read online.
About the Author
James Emery White is the founding and senior pastor of Mecklenburg Community Church in Charlotte, NC, and the ranked adjunctive professor of theology and culture at Gordon-Conwell Theological Seminary, where he also served as their fourth president. His latest book, Meet Generation Z: Understanding and Reaching the New Post-Christian World, is available on Amazon. To enjoy a free subscription to the Church & Culture blog, visit ChurchAndCulture.org, where you can view past blogs in our archive and read the latest church and culture news from around the world. Follow Dr. White on Twitter and Instagram @JamesEmeryWhite.