Jim Denison
| Denison Forum
| Thursday, December 30, 2021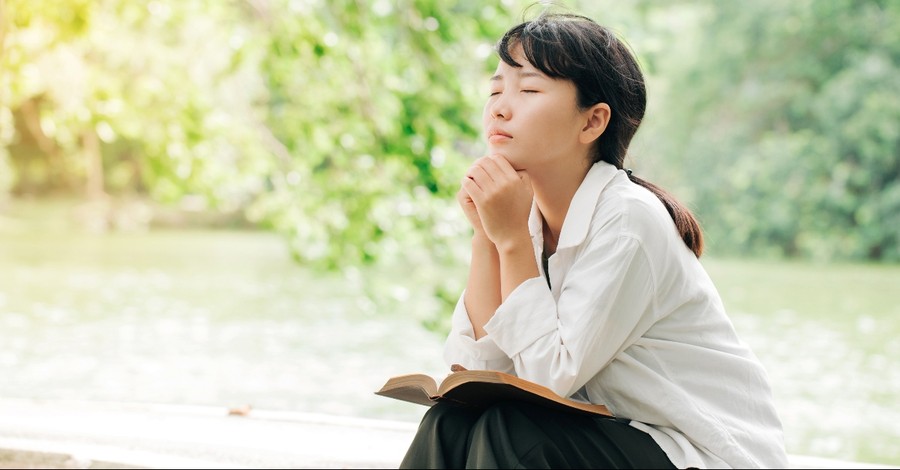 John Madden died Tuesday morning at the age of eighty-five. I cannot think of anyone in the world of sports whose name is more iconic than his.
Just last Saturday, Fox aired a wonderful documentary called "All Madden" filled with interviews with his wife and sons, close friends, former players, and broadcasting colleagues. As my wife and I watched it, we felt we were reliving the seasons of our lives. Madden rose to prominence as coach of the Oakland Raiders when we were in high school and college, making it to seven AFC title games in ten years and winning the Super Bowl following the 1976 season. Three years later, he shocked the sports world by retiring at the age of forty-two.
Over the next thirty years, he became a household name as the best-known broadcaster in sports, winning sixteen Emmy Awards. He was the voice of football for us and so many like us. Along the way, he appeared in a variety of TV commercials and episodes. In 1988, he lent his voice, personality, and name to the best-selling Madden NFL series of football video games. He was enshrined in Pro Football's Hall of Fame in 2006.
"A language which the deaf can hear and see"
However, there have been other great coaches and sports broadcasters. What made John Madden so beloved?
In the days since his death was announced, tributes have poured in. The Las Vegas Raiders called him "a loyal and trusted friend." Vin Scully, one of his broadcasting partners, said "he was always kind and delightful." Dallas Cowboys owner Jerry Jones testified, "If you knew John, he made your life better." Coach Ron Rivera added, "To me he offered his time, wisdom, and coaching insight. I was truly blessed to have him as a mentor!"
Madden was famous for his claustrophobic fear of flying and consequent "Madden Cruiser" bus rides across the country to the games he was broadcasting. The Fox special on his life introduced us to some of the people he met in the small towns where his bus stopped: café owners, cooks, fans—the "normal" people he loved and who loved him in return.
Thinking of his life and legacy, I am reminded of Charles Spurgeon's advice: "Carve your name on hearts, not on marble." Maya Angelou was right: "People will forget what you said, people will forget what you did, but people will never forget how you made them feel."
That's because, as Mark Twain noted, "Kindness is a language which the deaf can hear and see."
The holy bus of divine providence
With two days left in 2021, the news is filled with retrospectives on celebrities who died during the year, milestone occurrences, and so on. Every year at this time, we look back so we can look forward. We seek lessons from the people we encountered and the events we experienced so we can take them with us into the year ahead.
This is a useful strategy since, as author Robert Kiyosaki noted, "The best way to predict the future is to study the past." One might think Christians are especially good at predicting the future with God in this way since our Lord is timeless (Psalm 90:2) and changeless (Malachi 3:6; Hebrews 13:8).
We find thousands of examples of his kindness and compassion throughout the Bible, encounters where his miraculous mercy and benevolent grace carved his name on the hearts of his followers. We can remember scores of times when he answered our prayers, forgave our sins, and met our needs as well.
Tim Keller speaks for each of us when he states, "The gospel is this: We are more sinful and flawed in ourselves than we ever dared believe, yet at the very same time we are more loved and accepted in Jesus Christ than we ever dared hope."
And yet, if you're like me, there is this nagging doubt in the back of your mind, this unstated but persistent question: Will he do it again? Will God do for me in the future what he has done for us in the past? Will he meet my needs in the new year, whatever they turn out to be? Will he lead me into my very best life? Will he redeem my struggles and faults? Will he carve his name on my heart in love?
Will the holy bus of divine providence stop at my door? Will it stop at yours?
"What greater proof could he have given of his mercy?"
I recently read a sermon by St. Bernard of Clairvaux (1090–1153) that offered an answer I had never before considered. Pointing to Christmas, he stated: "When the humanity of God appears, his kindness can no longer be hidden. In what way, indeed, could he have better commended his kindness than by assuming my flesh? … What greater proof could he have given of his mercy than by taking upon himself the very thing which needed mercy?"
He added: "Let man infer from this how much God cares for him. Let him know from this what God thinks of him, what he feels about him. Man, do not ask about your own suffering, but about what God suffered. Learn from what he was made for you, how much he makes of you, so that his kindness may show itself to you from his humanity.
"The lesser he has made himself in his humanity, the greater has he shown himself in kindness. The more he humbles himself on my account, the more powerfully he engages my love."
If God were an omnipotent, omniscient, omnibenevolent John Madden who led us to victories, narrated the game of life, made personal time for us, and made us feel his compassion and grace, that would be amazing. But God did what no John Madden could ever do—he took on your flesh, faced your temptations, died on your cross for your sins, and rose from your grave. If Jesus is your Lord, his Spirit now makes his home in you.
What more can he do to prove that we can trust him for what he has not yet done?
"The truth beyond all understanding"
Thomas Aquinas observed in the Summa Theologica, "The slenderest knowledge that may be attained of the highest things is more desirable than the most certain knowledge attained of lesser things." By definition, the "highest thing" in all the universe to know is God. The fact that he became one of us so we could be one with him is all we need to know to know that "God is love" (1 John 4:8), that "God loves people because of who God is, not because of who we are" (Philip Yancey).
In The Sacred Journey: A Memoir of Early Days, Frederick Buechner encourages us: "Above all, never question the truth beyond all understanding and surpassing all other wonders that in the long run nothing, not even the world, not even ourselves, can separate us forever from that last and deepest love that glimmers in our dusk like a pearl, like a face."
Would you bring your dreams and your doubts, your hopes and your fears, to that face today?
Publication date: December 30, 2021
Photo courtesy: ©iStock/Getty Images Plus/pcess609
The views expressed in this commentary do not necessarily reflect those of Christian Headlines.
For more from the Denison Forum, please visit www.denisonforum.org.
The Daily Article Podcast is Here!
---
---