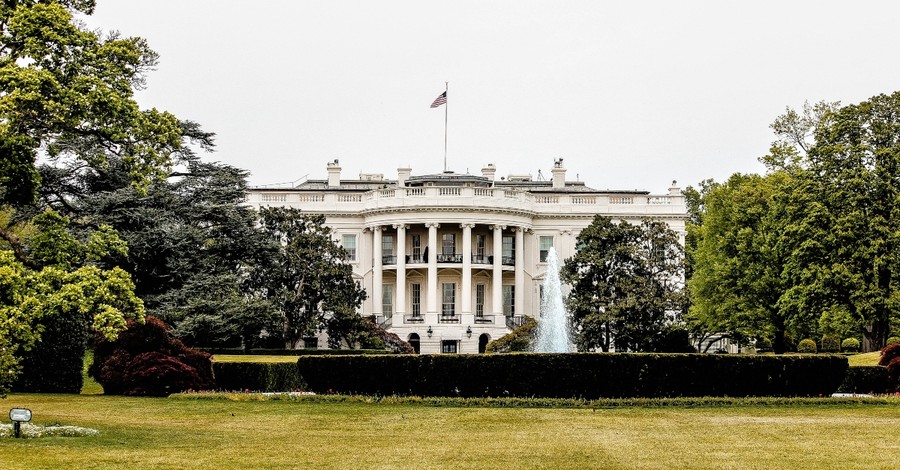 The first presidential debate of the 2024 election was held last night in Milwaukee, Wisconsin. As the leader of a nonpartisan ministry, I will not offer personal opinions on the performance of the eight participants, but I will note my gratitude to live in a nation where those seeking political office must seek the support of the people.
In stark contrast, Russian officials are reporting this morning that the leader of a recent coup against Vladimir Putin was in fact on a plane that crashed yesterday. Many assume that Mr. Putin arranged for his rival's demise.
Donald Trump chose not to debate, taping an interview instead with Tucker Carlson that was released on X (formerly known as Twitter) as the debate began. Later today, the former president is scheduled to surrender at Atlanta's Fulton County jail in the fourth criminal case against him. Mr. Trump and eighteen co-defendants are accused of trying to steal the 2020 presidential election in Georgia.
In light of today's news, I thought it might be helpful for us to discuss some biblical principles relating to politics. Let's focus on three relevant questions.
What biblical principles guide our political engagement?
One: God uses human governments to carry out his will in the civil sphere (Romans 13:1-7; 1 Peter 2:13-16).
Two: God calls some of us to be engaged personally in public service. Joseph, Daniel, Esther, Mordecai, Nicodemus, and Joseph of Arimathea are examples. Erastus was the city treasurer in Corinth who supported Paul's ministry (cf. Romans 16:23).
Three: We are to seek and administer justice (cf. Genesis 9:5-6), pray for our leaders (1 Timothy 2:1-2), honor their position (1 Peter 2:17), pay taxes (Matthew 22:21; Romans 13:7), and "seek the welfare" of our city (Jeremiah 29:7). In a democracy, this means that we vote, obey the laws, and support our leaders wherever we can.
Four: We are always to obey our highest authority. The apostles set the example by declaring to the Sanhedrin: "Whether it is right in the sight of God to listen to you rather than to God, you must judge, for we cannot but speak of what we have seen and heard" (Acts 4:19-20).
How should we treat those with whom we disagree politically?
They are our opponents when we disagree, but they are not our enemies from a biblical point of view unless they persecute us. In that case, Jesus taught us to "love your enemies and pray for those who persecute you" (Matthew 5:44), In all things we are to "love your neighbor as yourself" (Mark 12:31), remembering our Lord's command: "Whatever you wish that others would do to you, do also to them, for this is the Law and the Prophets" (Matthew 7:12).
We are to speak respectfully of others (Titus 3:2), including political leaders for whom we did not vote. We must never say about someone what we would not say to them (cf. Matthew 18:15). Slander and ridicule are always wrong (Psalm 101:5).
This does not mean that we are not to be angered by injustice and immorality. In fact, we are commanded to "be angry and do not sin" (Ephesians 4:26). To do both, we are to respond redemptively to the problems and issues we face by "speaking the truth in love" (Ephesians 4:15).
Can politics become an idol?
In our secularized, post-Christian culture, humans still long for community and a sense of personal mission. For many, these needs are being met through partisan political engagement. Four negative outcomes result:
Every issue becomes urgent if not catastrophic.
Our "side" must win, which means the other side must lose.
We isolate ourselves in echo chambers where we listen only to the voices with which we agree.
Compromise essential to democratic governance is viewed as weakness. We believe that we must do whatever it takes to win, including demonizing and caricaturing our opponents.
According to Scripture, "covetousness," which is wanting what others have so much that we will do anything to get it, is "idolatry" (Colossians 3:5). In this sense, politics becomes a "replacement religion" with all the passion inherent in such a commitment.
"What you do makes a difference"
If we ignore politics, we consign ourselves to living in a society forged by a process in which we did not participate. As Daniel Webster noted, "Bad politicians are sent to Washington by good people who don't vote." Conversely, making politics our religion is idolatry, investing purpose in fallen humans which is properly reserved for God alone.
Everything we do matters. That's not the question. Here's the question, according to Jane Goodall: "What you do makes a difference, and you have to decide what kind of difference you want to make."
As you make your decision, remember this: "Our citizenship is in heaven, and from it we await a Savior, the Lord Jesus Christ" (Philippians 3:20). As Chuck Colson was fond of saying, "The kingdom of God will not arrive on Air Force One." But it will arrive someday, perhaps today.
Is America ready?
Are you?
NOTE: Our country's need for civility is never more necessary than in an election season. In Respectfully, I Disagree, I ask: How did we become such a divided and divisive culture? Can we as Christians really change our culture? And how should we respond to uncivil people? Request your ebook or physical copy of Respectfully, I Disagree today. An excerpt is also available here.
Publication date: August 24, 2023
Photo courtesy: Unsplash/Rene Deanda
The views expressed in this commentary do not necessarily reflect those of Christian Headlines.
For more from the Denison Forum, please visit www.denisonforum.org.
The Daily Article Podcast is Here!
---
---