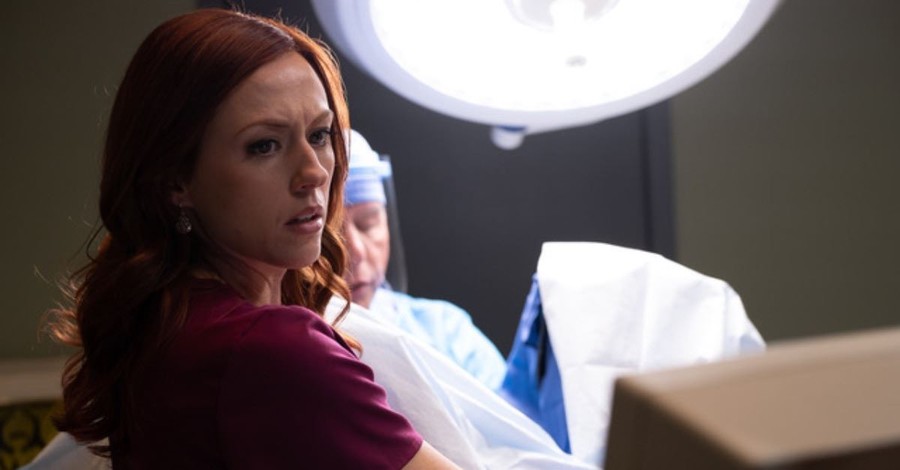 If you're like most of us, you'd rather not read another article about abortion this morning.
The subject is divisive, the debate vitriolic. If you haven't had an abortion, if you don't love someone who has, or if you're not considering an abortion personally, it can be tempting to ignore the issue. 
Then comes a movie that changes everything. 
Startling abortion statistics 
Unplanned is being released today. My wife and I were invited to attend an advance screening of the film a few weeks ago. It makes the issue of abortion so real and relevant that everyone should see the film. 
Here's what I mean. 
According to Planned Parenthood, one in four American women will have an abortion by the age of forty-five. How many actual women is this? 
Here are my calculations: 
The Census Bureau reports that 77.4 percent of the American population is over the age of eighteen, which equates to 253,252,800 people.
50.8 percent of this population is female, which equates to 128,652,422 people.
According to the Kaiser Foundation, 34 percent of this population is between the ages of eighteen and forty-five, which equates to 43,741,823 people.
In other words, only 8.5 percent of the American female adult population and 4.3 percent of the entire American adult population has personally experienced an abortion. 
Even if you dispute my calculations, you'd have to agree that the vast majority of Americans who support abortion have never experienced one. 
A scene you won't forget 
Unplanned tells the story of a woman who became a Planned Parenthood clinic director, then personally witnessed an abortion gone awry. (This scene is apparently what caused the movie to be rated R, though I've seen far more violence in PG-13 movies.) Her experience changed her life. 
I am encouraging every person reading this article to see the movie because of this scene. 
The central character's story is fascinating, as is the personal story of the actress who plays her. The film's production values are outstanding. Unplanned competes as cinema with anything Hollywood will release this year. 
But the way it makes abortion real is what makes the movie so crucial for our culture. And the Christians who minister to the central character are a model for every one of us willing to engage with this issue. 
Three priorities for life 
You and I will likely never argue an abortion case before the Supreme Court. We may not have personal leverage with state legislators or have the chance to influence a Planned Parenthood clinic director. 
But here's what we can do to save the babies and serve the mothers endangered by the tragedy of abortion. 
One: Be persistent. 
Evangelicals have been fighting legalized abortion since 1973. While we have made significant progress, it can be discouraging to wage a battle for forty-six years.  
As Israel was about to cross the Jordan River and wage a generational battle for their Promised Land, the Lord told their leader: "Be strong and courageous. Do not be frightened, and do not be dismayed, for the Lord your God is with you wherever you go" (Joshua 1:9). 
Read those words again: "Do not be dismayed." 
Every life saved and every mother served is an eternal soul worth it all and more. 
Two: Be godly. 
Scripture shows us how to treat everyone we meet and especially those who disagree with us: "Put on then, as God's chosen ones, holy and beloved, compassionate hearts, kindness, humility, meekness, and patience" (Colossians 3:12). We need to speak God's words with godly character. 
I was on Chris Brooks' terrific radio show this week, discussing my recent article on discrimination against Chick-fil-A. To our surprise, a ten-year employee of the company called in. Chris asked her about the customer service training Chick-fil-A requires of its staff. 
She was clear: Every employee is to "treat everyone with honor, dignity, and respect." I am convinced that the culture of Chick-fil-A helps explain the restaurant's astounding success (their sales have now surpassed both Wendy's and Burger King, despite being open at least fifty-two fewer days a year). The Christian character of the Cathy family sets the standard for everyone they employ and empowers their godly response to their cultural critics. 
The darker the room, the more attractive the light. 
Three: Be prayerful. 
Jesus taught us that we "ought always to pray and not lose heart" (Luke 18:1). 
Max Lucado: "Our prayers may be awkward. Our attempts may be feeble. But since the power of prayer is in the one who hears it and not in the one who says it, our prayers do make a difference." 
What to do now 
Please see Unplanned and encourage others to do the same. 
And ask the Lord how he wants you to defend the unborn, help mothers considering abortion, and minister to those who have made this tragic choice. 
As we stand for life, let's be persistent, godly, and prayerful. Today.
NOTE: As Christians, we shouldn't fear hard questions.
In fact, we are called to always be prepared to make a defense to anyone who asks us for a reason for our hope (1 Peter 3:15).
To that end, I've released "What does the Bible say about homosexuality?," the latest episode of my weekly YouTube series, "Biblical Insight to Tough Question."
As you watch, I pray it will help you defend the hope that lives within you.
For more from the Denison Forum, please visit www.denisonforum.org.
The Daily Article Podcast is Here!
Publication Date: March 29, 2019
Photo Courtesy: PureFlix
---
---