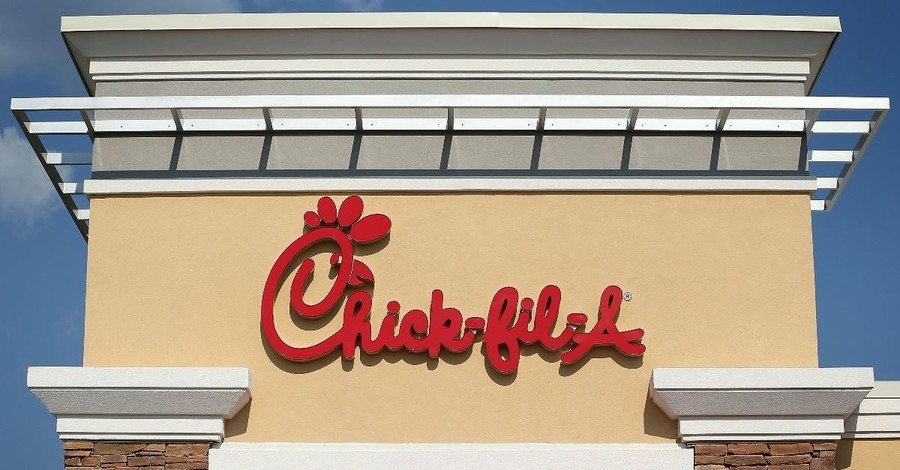 Students at Rider University in New Jersey recently voted to bring Chick-fil-A to their campus. 
However, administrators rejected the proposal because of the company's perceived "opposition to the LGBTQ+ community." Cynthia Newman, the dean of the College of Business, "felt like I had been punched in the stomach when I read that statement."
As a "very committed Christian," she notes that Chick-fil-A's corporate purpose "mirrors my personal beliefs perfectly." She asked university officials privately if they would issue an apology. They doubled down on their ban instead, even sending out another campus-wide email emphasizing inclusion. 
So Dean Newman felt she had to resign. She has received great support from faculty and staff agreeing that "we should be able to respectfully disagree" with other values. 
A former Marine's experience at Yale 
Hers is not the only story of discrimination against Christians in today's news. 
A former Marine and graduate of the Naval Academy and the University of Cambridge has published an article titled "I Thought I Could Be A Christian And Constitutionalist At Yale Law School. I Was Wrong." He describes the vociferous opposition he and other Christians have faced at Yale for their conservative views. 
Unsurprisingly, David French has documented the degree to which "progressives drive religious conservatives off campus—all in the name of 'fighting extremism.'"
To be sure, Christians in America are not facing the persecution our brothers and sisters are enduring in North Korea, Afghanistan, Somalia, Pakistan, and other nations that imprison, torture, and execute followers of Jesus. But we are witnessing an escalating tide of opposition to biblical morality in our culture.   
As I noted yesterday, many who support same-sex marriage see my commitment to biblical marriage as a horrendous assault on the civil rights of LGBTQ persons. They see my commitment to the rights of the unborn as an attack on women. 
In short, they are convinced that tolerance should be our society's highest value—except when Christians like me are perceived to be intolerant. They believe that such people should be opposed in every legal way. 
A four-year-old superhero 
From bad news, let's consider some good news in the news. 
Austin Perine has been giving meals to the homeless in Birmingham, Alabama. He wears a Superman cape and a T-shirt with the catchphrase "#ShowLove" emblazoned in bold red letters. His older brother struggles with autism, which has helped Austin develop compassion for others. 
Austin is making a difference in Birmingham. And he's only four years old. 
In Arkansas, Ruby Chitsey has been working to improve the lives of nursing home residents by helping them with "extras" they cannot afford on their fixed incomes. She provides shoes, electric razors, haircuts, and grocery items. She has even started a charity to raise funds for more people in need. 
Ruby is changing lives in Arkansas. She's eleven years old. 
One more story: Brandon Qualls needed an electric wheelchair to help him navigate high school in Norman, Arkansas. His friend, Tanner Wilson, spent two years of savings from his part-time job at a local car mechanic shop to buy Brandon a new wheelchair. 
"It's been my dream to just have one of these," Brandon said. "And my dream came true." 
How to make a difference that matters 
These local stories each made national headlines. As they demonstrate, our culture cannot ignore acts of kindness. 
Here we find a vital lesson for Christians responding to the escalating discrimination of these days: we may not win those who oppose biblical morality using logic, but we can impress them with love.
We may not win those who oppose biblical morality using logic, but we can impress them with love. 
Job said of his servants, "Did not he who made me in the womb make him?" (Job 31:15). He testified that he never "rejoiced at the ruin of him who hated me" (v. 29). 
Just as people sin against us, so we have sinned against people. God loved us while we were still sinners (Romans 5:8) and now calls us to love those who sin against us. 
Jesus taught us to "love your enemies and pray for those who persecute you" (Matthew 5:44), an imperative founded on the fact that God loves us both equally. Our Savior could ask his Father to forgive those who crucified him (Luke 23:34) because he knew his Father loved them as much as he loved his own Son (John 17:23, 26). 
As a result, those who oppose biblical truth and morality are not our enemies. Rather, they are deceived by the true enemy (2 Corinthians 4:4). If we love them as God loves them and serve them as Jesus serves us, we will demonstrate the reality of God's presence in our compassion. We will earn a hearing for the truth of Scripture. 
And we will make a difference that matters. 
The surprising result of a church fire 
On March 3, a fire raged through a church in Grandview, West Virginia. When firefighters arrived, they were shocked by what they found. As they went through the charred wreckage, they discovered something extraordinary: "Not a single Bible was burned and not a single cross was harmed."
No firefighters were injured in the operation. "Though the odds were against us, God was not," they stated. Their Facebook post went viral, showing photos of a pile of intact Bibles surrounded by the rubble. 
This is just one reminder that "God reigns over the nations; God sits on his holy throne" (Psalm 47:8). Every person who opposes his word and will is someone we need to serve with compassion, intercession, and grace. 
Samuel Johnson was right: "Kindness is in our power, even when fondness is not."
For more from the Denison Forum, please visit www.denisonforum.org.
The Daily Article Podcast is Here!
Publication Date: March 7, 2019
Photo Courtesy: Getty Images/Alex Wong/Staff
---
---