Jim Denison
| Denison Forum
| Wednesday, August 1, 2018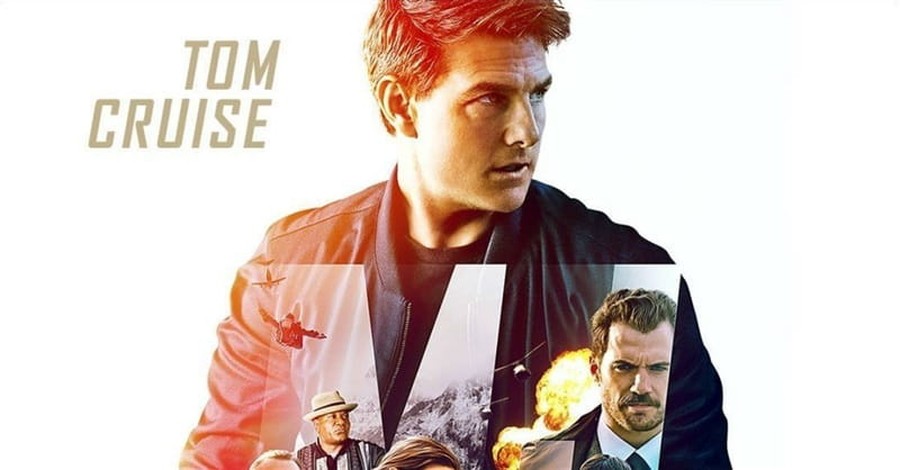 My wife and I recently saw the sixth installment of the Mission: Impossible franchise. We were not alone: the film grossed $61.2 million in its first weekend.
You can't see one of these films and not wonder if Tom Cruise does his own stunts. It turns out, he does. Or at least, the most death-defying ones.
Christopher McQuarrie directed Cruise in the two most recent Mission: Impossible movies (Rogue Nation and Fallout). He was asked by the New York Times to rank the most difficult stunts he and his star have executed. According to McQuarrie, Cruise did his own motorcycle chase scene in Fallout, sometimes "going in excess of 100 miles an hour with cars chasing him and coming at him."
The scene in Fallout where he jumps from an airplane at 25,000 feet? Cruise actually did that. He made 106 jumps in total to film the sequence. He hung from an airplane in Rogue Nation and qualified for pilot certification so he could pilot a helicopter in Fallout.
Cruise didn't have to do any of this, but as he and the movie cast explain, such realism makes the movies better.
Bible removed from military memorial
Heroism takes many forms. Four firefighters died last month while battling wildfires in California. At least fifty-four American law enforcement officers have died while on duty this year. The courage of those who risk their lives to protect ours should never be forgotten.
It especially takes courage to do what our culture rejects.
A Bible has been removed from the "Missing Man" table at F. E. Warren Air Force Base near Cheyenne, Wyoming. The table is a POW/MIA memorial common in military base dining halls, hospitals, and ceremonies since the Vietnam War. It is set for a meal honoring prisoners of war, the missing in action, and the fallen. A Bible is traditionally placed on the table.
However, Mikey Weinstein, founder and president of the Military Religious Freedom Foundation, claimed that the Bible violates the civil rights of military personnel. He approached the base commander, who agreed to remove it. A "book of faith" is being developed that will feature teachings from various religious traditions as well as blank pages representing nonbelief.
The Family Research Council is asking via petition that the Bible be restored.
I understand the argument that a military base should not favor one religion over another. At the same time, I wonder how far we should victimize a majority group in order to protect a minority interest. If one atheist is offended by crosses at American military cemeteries in Europe, should they be removed?
My larger point is this: in a secular culture, when religion and secularism are in conflict, we should not be surprised when secularism wins.
A seed becomes a tree
Here's the good news: the further our society moves from Christian values, the more obvious and attractive those values will become.
Jesus astounded Jewish men by caring for a Samaritan woman (John 4). His love for sinners shocked the religious (Matthew 9:10-13). When his followers imitated his bold compassion for those in need, the authorities "recognized that they had been with Jesus" (Acts 4:13).
Now it's our turn. When we serve in ways our culture doesn't expect or reward, our sacrifice touches more people than we may know.
Stephen's martyrdom may have led to Paul's conversion (Acts 7:58). According to early church historians, the Ethiopian eunuch who came to Christ under Philip's ministry (Acts 8:26-39) returned to his country and preached the gospel there. The seed of the gospel becomes a tree the farmer may never see (Matthew 13:32).
The rarer Christian character becomes, the more powerful it becomes. Consider a case in point.
Parents forgive man who killed their son
Two years ago yesterday, the Pals family was driving from Minnesota to Colorado to attend a training event for their upcoming mission trip to Japan. They slowed down for a construction zone. A truck driver named Tony Weekly was distracted by his phone and slammed into their car on the highway.
Jamison, Kathryne, and their three children–ranging from three years to two months old–were killed. Terry Sullivan, age fifty-six, was in another vehicle and also died.
The prosecutor asked that Weekly be sentenced to five to nine years in prison. However, the judge ruled last week that Weekly will serve 180 days, with two years probation. The reason for the unusually short sentence? That is what the families wanted.
Kathryne Pals' parents asked the court "to give the maximum allowable grace." Jamison's parents also asked for leniency.
In his statement, Rick Pals told Weekly, "I know how much God has forgiven me. How could I not forgive you?"
He ended his statement with these words: "Grief is real, but it is temporary. Hope is just as real and it's eternal. Thank you for allowing me to speak. I leave you with these three words: forgiveness, mercy, hope."
What words will you leave with the world today?
For more from the Denison Forum on Truth and Culture, please visit www.denisonforum.org.
Do you want to live a life in whole-hearted pursuit of loving God and others? 
Read today's First15 at www.first15.org.
Publication Date: August 1, 2018
Photo Courtesy: Mission Impossible Facebook
---
---