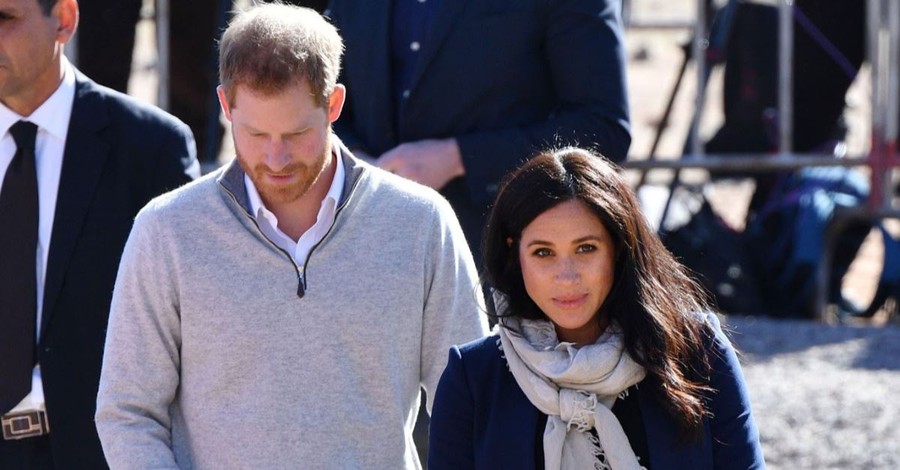 Great Britain has a new royal baby, and the world has a new celebrity.
Meghan, Duchess of Sussex, went into labor yesterday, delivering her first child, a boy. He is now seventh in line for the throne. The couple had previously announced that their new child would not make his or her public appearance on its first day, a departure from royal tradition. 
But their son will not need to inherit the throne to change the world. 
Prince Harry served in the British Army for ten years and now works to support those wounded in service. He also helps build programs to improve sports coaching and mentoring, supports children living with HIV/AIDS, and works for African conservation. 
Prior to marrying Prince Harry, Meghan Markle was the United Nations Women's Advocate and a Global Ambassador for World Vision. She now serves as a patron for charities supporting vulnerable women, education, the arts, and animal welfare. 
Their son is already changing the royal family. In years to come, we will watch to see how he changes the world.
Two who died so others could live 
On a somber note, Riley Howell was buried last Sunday. When a gunman opened fire in Riley's classroom at the University of North Carolina in Charlotte last week, Riley charged the shooter, saving the lives of others. A ROTC member, his memorial service was conducted with military honors. 
The same day, a Russian passenger jet caught fire after an emergency landing at one of Moscow's main airports. At least forty-one people were killed. 
According to TASS, the Russian News Agency, one of the deceased was a flight attendant who died trying to save passengers. Maksim Moiseev was in the rear of the aircraft when it caught fire. After trying unsuccessfully to open an exit door, he started helping people leave the plane. 
He stayed on board until everyone had evacuated, then died in the fire. 
Why older people can change the world 
Friday marks the twenty-fifth anniversary of Nelson Mandela's inauguration as president of South Africa. He was seventy-seven years old at the time. As his nation holds elections tomorrow, Mr. Mandela's story reminds us that it is never too late to leave a legacy. 
The Wall Street Journal is carrying an essay that makes this point brilliantly. Rich Karlgaard, a noted journalist, bestselling author, and former editor of Forbes, argues that "early blooming is not a requirement for lifelong accomplishment and fulfillment." 
Karlgaard reports that "fluid" intelligence—our capacity for reasoning apart from past knowledge—peaks earlier in life. However, "crystallized" intelligence—the ability to use skills, knowledge, and experience—rises in performance well into middle age and beyond. 
For instance, the field of software coding favors the young and "fluid," while managing projects and the business requires "crystallized" skills typical of older people. 
Karlgaard cites J. K. Rowling, a divorced mother on public assistance who created Harry Potter at the age of thirty-five. He also points to Toni Morrison, who published her first novel at the age of thirty-nine and won a Pulitzer Prize at fifty-six and the Nobel Prize in Literature five years later. 
Following cloud and fire 
The new royal baby, Riley Howell, Maksim Moiseev, and Nelson Mandela each remind us that one life can change the world. 
How can you and I make a difference that matters? 
Numbers 9 continues the narrative of Israel's journey through the wilderness of Sinai. I have traveled numerous times through this vast landscape filled with mountains and deserts. It is a parched, lonely area, nothing like the "land flowing with milk and honey" God promised his people (Exodus 3:17). But it was part of their journey to their destination. 
Since they had never been here before, the Lord guided them with a pillar of cloud by day and a pillar of fire by night. When he led, they went. When he stayed, they stayed. 
Across forty years in the wilderness, even when his people abandoned him (cf. Numbers 14), he never abandoned them. And day by day, mile by mile, he led them into their world-changing future. 
"Answer the call to be selfless" 
You may never achieve celebrity like the royal baby has already received. You may never be called upon to stop a shooter, save lives in a burning plane, or run for president of your country. 
But know this: you are on this planet for a reason. 
God did not make you because the world needs another human to add to the 7.7 billion already here. He made you because he has a purpose for you that no one else can fulfill. 
Stay faithful to the last word you heard from God and open to the next. If you will ask your Father to use you today, he will use you today. And whether you see the results or not, eternity will never be the same. 
In their obituary for Riley Howell, his family included this statement: "Riley died the way he lived, putting others first. Our hope is that his example resonates with everyone. We hope others will, if ever the need arises, answer the call to be selfless and do the right thing without hesitation." 
Will you? 
For more from the Denison Forum, please visit www.denisonforum.org.
The Daily Article Podcast is Here!
Publication Date: May 7, 2019
Photo Courtesy: Getty Images/Pool
---
---