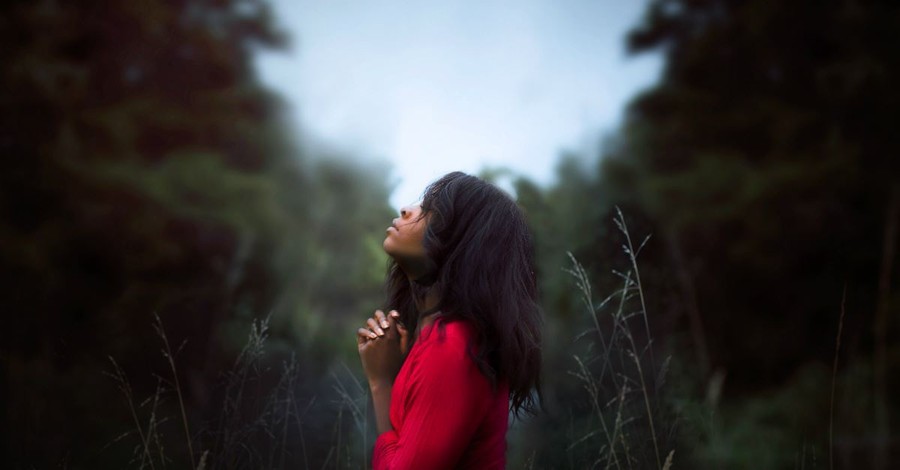 President Joe Biden tested positive yesterday morning for COVID-19. According to a White House statement, "He is fully vaccinated and twice boosted and experiencing very mild symptoms."
In other political news, US Rep. Lee Zeldin, the Republican candidate for New York governor, was assaulted at an event last night, though he escaped serious injury. Italy's president dissolved parliament yesterday following the resignation of the country's prime minister. And CIA Director William Burns responded to rumors about Vladimir Putin's health by stating, "As far as we can tell, he's entirely too healthy."
Geopolitics are not the only place to find illustrations of our uncertain times. Over one hundred million Americans are under heat warnings and advisories (for more on the heat crisis, see Dr. Ryan Denison's insightful new article.) Ghana has confirmed its first outbreak of the highly infectious Marburg virus, which has a fatality rate of up to 88 percent.
And experts who gathered in Rome this week for a conference organized by the University of Notre Dame warned that religious freedom is under attack all over the world.
"Self-sufficiency is the greatest of all wealth"
This week we've explored reasons to trust God's will in uncertain times. Let's close with this fact: the more uncertain the times, the more we need to trust God's will. The more difficult the surgery, the more we need a skillful surgeon. The heavier the burden, the more we need a strong friend.
However, it can be hard to trust God when it's hard to trust God. That sounds like something Yogi Berra would say, but it's true. The more difficult the times, the more we are tempted to blame God for them. And the more we are tempted to double down on ourselves.
From Socrates to today, Western society has taught us that to "know thyself" is the key to wisdom. Self-reliance is the path to personal success and significance, or so we're told.
Epicurus (341–270 BC) claimed, "Self-sufficiency is the greatest of all wealth." Ralph Waldo Emerson agreed: "The only person you are destined to become is the person you decide to be." So did Ayn Rand: "Man—every man—is an end in himself, not a means to the ends of others; he must live for his own sake, neither sacrificing himself to others nor sacrificing others to himself."
Joseph Campbell assured us, "You become mature when you become the authority of your own life." And Steve Jobs famously advised, "Have the courage to follow your heart and intuition. They somehow know what you truly want to become." (For more on our cultural self-reliance and our need for what only God can do, please see my new article, "'Nap boxes' and the providence of God."
However, as you consider the news I've reported today and the daily drumbeat of crises in the headlines, let me ask: How is self-reliance working for us?
Why Jesus went to the Garden of Gethsemane
In challenging times, I recommend a look back that empowers a look up.
The Garden of Gethsemane is my wife's favorite place in Israel. It was here that Jesus chose to die for us. As he watched the soldiers marching through the eastern walls of Jerusalem, into the Kidron valley, and up the Mount of Olives, he had abundant opportunity to flee what he knew was coming.
If he had retreated back to Galilee, the authorities in Jerusalem would have been pleased—this would have ended the threat of a revolt by his followers without risking the wrath of these same followers over his arrest and execution. And yet he stayed where he was, sealing his death.
However, there's even more to the decision our Savior made that night.
Judas had already conspired with the authorities to betray Jesus, but arresting this popular figure needed to happen under the cover of darkness and outside the city lest the crowds hear of this plot and rise up against it. How could this be arranged?
Jesus solved their problem. He waited for them late at night and outside the city walls at a place Judas could find him: "Judas, who betrayed him, also knew the place, for Jesus often met there with his disciples" (John 18:2).
It was there that Jesus chose what would come the next day: he would suffer the most grievous form of torture ever devised, bear the sins of all of humanity on his sinless soul, and be separated from his Father for the only time in all of eternity. It was there that he chose to die on a cross so you could live eternally.
He would do it all over again, just for you.
"I choose to trust God in everything I do"
When we remember the love that drove Jesus to the cross and we consider that "Jesus Christ is the same yesterday and today and forever" (Hebrews 13:8), we realize that he loves us today as much as on the day he died for us. As a result, we can trust his word and will to be best for us because he only wants what is best for us.
Now we can name our challenges, entrust them to his compassion, claim his ongoing intercession for us (Romans 8:34), and ask that his Spirit empower us to love our Lord and our neighbor as we are loved. In this way, we will become catalysts for the spiritual renewal our culture needs so desperately.
Let's close the week with a remarkable illustration of my thesis: Alena Wicker has been accepted to the University of Alabama Heersink School of Medicine. What makes this news so remarkable? Alena is thirteen years old. She graduated from high school at the age of twelve and is now a junior in college.
After her acceptance to medical school, she posted a note on Instagram thanking her mother: "A little black girl adopted from Fontana, California. I've worked so hard to reach my goals and live my dreams. Mama I made it. I couldn't have done it without you."
Alena also testified to the ultimate source of her opportunities: "Thanking God for every open door and for allowing my gifts to make room for me." She added on Facebook: "No matter what happens in life I choose to trust God in everything I do."
Will you follow her example today?
Publication date: July 22, 2022
Photo courtesy: Unsplash
The views expressed in this commentary do not necessarily reflect those of Christian Headlines.
For more from the Denison Forum, please visit www.denisonforum.org.
The Daily Article Podcast is Here!
---
---