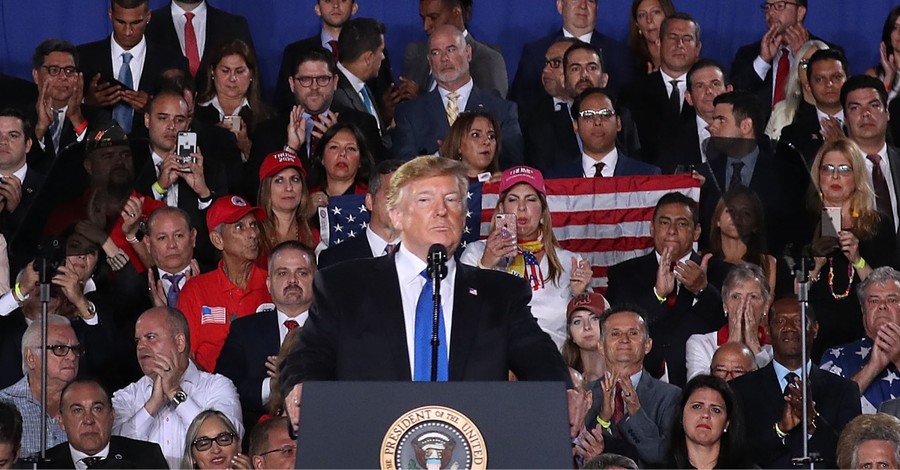 The House Judiciary Committee appears likely to adopt two articles of impeachment today and send them to the full House of Representatives, where they may be voted upon as early as next week. If the House approves the articles by a simple majority (which seems very likely, given its Democratic majority), they are then sent to the Senate for a trial.
For the Senate to convict the president and remove him from office requires a two-thirds supermajority vote of those present. Given the Republican majority in the Senate, this seems very unlikely.
Meanwhile, a new poll reports that 50 percent of Americans say President Trump should not be impeached and removed from office, while 45 percent think he should be.
Ours is not the only government in turmoil.
British citizens have begun voting today in parliamentary elections that are likely to decide whether the world's fifth-largest economy leaves the European Union next month or moves toward another EU referendum. An exit poll will be published when polls close at 10 p.m. (4 p.m. in Dallas) and may indicate the winner.
The Knesset (Israel's parliament) passed a vote yesterday to dissolve itself and hold an election on March 2, 2020. This sends Israelis to ballot boxes for the third time after both Prime Minister Benjamin Netanyahu and rival Benny Gantz failed in their attempts to form a governing coalition.
The views expressed in this commentary do not necessarily reflect those of Christian Headlines.
For more from the Denison Forum, please visit www.denisonforum.org.
The Daily Article Podcast is Here!
---
---